Traditional Marketing Services
Print isn't dead. Traditional marketing methods play a role in consumer purchasing decisions across industries. Print, radio and TV spots can sometimes strike at the perfect time to influence your audience. Make your multichannel marketing complete – and extra powerful – by engaging with Oneupweb for traditional marketing support and more. We're a fully integrated marketing agency.
What Is Traditional Marketing?
Traditional marketing covers the tried-and-true marketing channels that aren't online – and that's a big bucket. Mass media has played a role in people's lives for generations and will always provide brand recognition, establish brand authority and introduce your product or service to a broad audience.
Print marketing
Direct mail marketing
TV advertising
Radio marketing
Event marketing
Product placement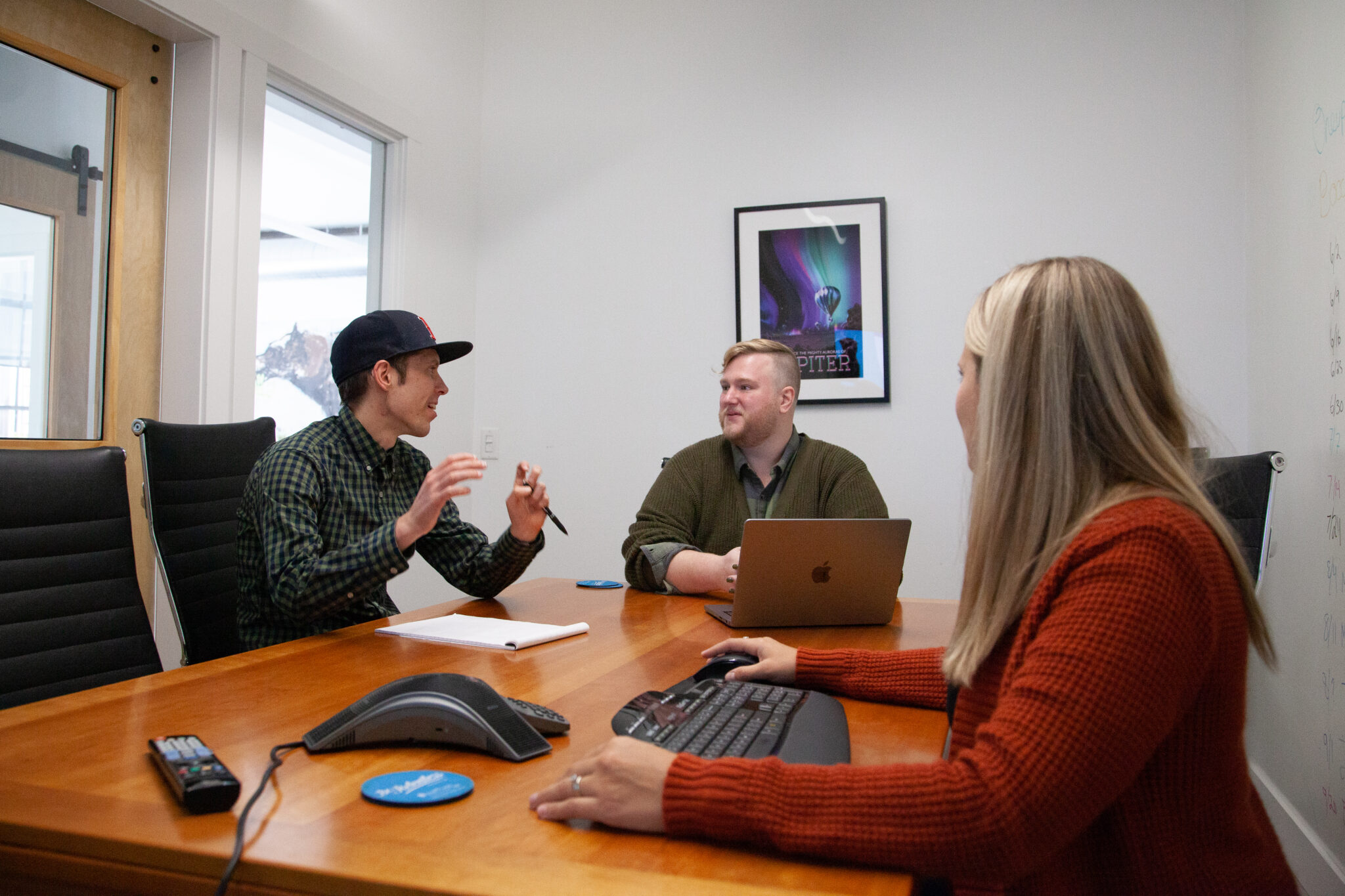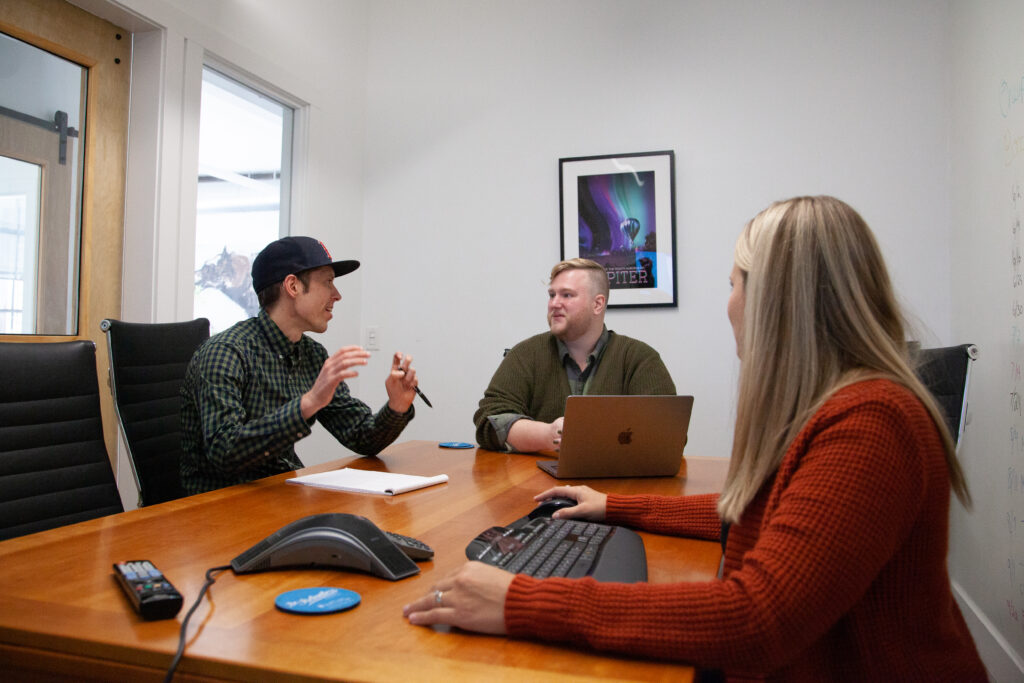 Our Traditional Marketing Services
Media Buying Services
We take the time to learn your goals and KPIs, your market, and your ideal customer profile. With your buy-in, we find the right publishers to place effective creative and messaging that will delight your audience. We do the same in-depth work whether we're negotiating with NBC or your local radio station.
Radio Marketing
With a jingle, a soundbite or the perfect story, radio marketing works. Let's write, produce and place your radio spot with broadcasters across the US. Radio marketing ads can also be formatted for programmatic podcast advertising and other digital applications.
Print Marketing
Our award-winning graphic design department can work magic. From concept to delivery, Oneupweb handles print assets for newspapers, magazines, industry publications, event displays and more. Effective print collateral with consistent branding is always handy to have at-the-ready.
Direct Mail Marketing
It's not junk mail if people can't put it down. Creative and engaging direct mail can significantly impact purchasing decisions. Great direct mail campaigns aren't born; they're made with research, good timing and creative ideas that engage customers visually and emotionally. Our direct mail marketing services often blend into our PPC and social media marketing efforts.
Traditional Marketing vs. Digital Marketing
Traditional marketing campaigns are offline, and digital marketing includes everything on the web or an app. But it's not a competition; it's a collaboration. An effective campaign can mix mass media advertising with conversion-focused digital components to reach customers at every stage of the sales funnel.
Oneupweb makes it easy to integrate both marketing strategies to ensure:
✓ Consistent branding on print and digital assets
✓ Avenues to bring non-digital users to digital assets (QR codes, links, etc.)
✓ Smart media buys for our clients, guided by market research
✓ Meaningful attribution and reporting
Why Make Us Your Traditional Advertising Agency?
Our experienced team of marketers works in dozens of industries.
We promise to be your favorite meeting of the day/week/month.
We combine traditional and digital marketing to get the results you want.
Reach your audience anywhere they make purchasing decisions. Work with a fun-loving team that delivers the goods.
Contact Us
"My experience has been nothing less than fabulous. The work they deliver is top-notch."
Brandi Kloostra, Vice President, The Huntington Company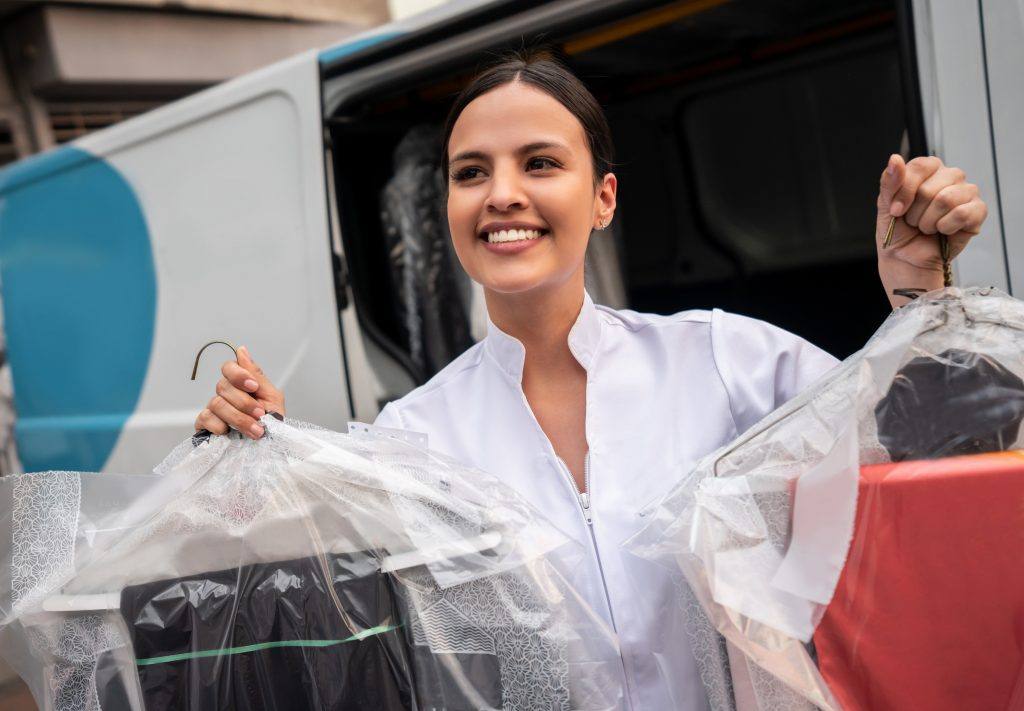 See More Services
Have any questions?