Hiring Video Production Coordinator
Oneupweb is seeking a Video Production Coordinator to support the Video team before, during and after physical production of marketing content for our clients. This position is a critical part of the Production team and assists with overseeing the logistics, budget, and physical production needs of video shoots. The Production Coordinator will manage video projects from pre-production through on-site shoot, including obtaining and overseeing external talent and vendors. They are a key liaison between our in-house creative teams, commercial production companies and clients. The ideal candidate has excellent organizational and client services skills, a direct and clear communication style and can successfully collaborate in a busy team environment. This position can be hybrid remote/in-office and does require travel to video production locations.
Responsibilities:
Coordinate and document all basic production job requirements and any other vital information for the project; including personnel, talent, location, external vendors and other video team or client requirements.
Maintain, organize, and manage shoot production schedule. Research and schedule dates surrounding target shoot date to provide team with options to make informed production choices. Communicate producer's project schedule to all stake holders.
Support producer through the bidding process; assist in confirming that all project information is communicated, organized, executed, and filed properly.
Follow Company legal/ compliance processes, ensuring all documents are requested and that compliance is implemented.
Support production team on site or remotely throughout shoot day. Coordinate Talent and other production specific travel as needed.
Confirm that all paperwork has been fully received, executed, and filed by producer after the shoot. Distribute to external teams as needed.
Source final edits and manage an archive of finished work that the shoot production team has compiled immediately after production is completed.
Maintain and manage video production calendar and weekly/monthly/yearly project status.
Distribute weekly status document to stakeholders on behalf of the video team.
Maintain, update, and distribute talent and vendor databases.
Maintain awareness of where all video production team projects are in production process.
Build and maintain strong relationships with clients, vendors, and team members.
Requirements:
1+ years' experience working in an on-set, physical production role within a commercial, film, advertising agency or TV environment.
Knowledge of on set production rules and requirements.
Prior experience working with talent and talent agents/managers/handlers.
Knowledge of technical aspects of video production, including current cameras and gear, specifications, and post production workflows.
Familiarity with commercial production lined out budgets.
Effective verbal and written communication and presentation skills for a variety of internal and external stakeholders.
Strong quantitative skills and negotiation abilities.
Excellent organizational and client service skills.
Strong sense of urgency with sensitivity to time pressures and multiple deadlines.
Ability to successfully collaborate with teams, handle multiple projects and meet tight deadlines under pressure.
Proficient in Microsoft Word, Excel, and production budgeting templates.
Willingness/ability to travel extensively and work outside of 'normal' work hours as necessary with short notice.
Oneupweb is a Michigan-based digital marketing agency with widespread impact. From our headquarters in beautiful Traverse City, we work with local, national and international clients across a wide spectrum of industries, managing everything from content marketing to enterprise website design and development. We love what we do, and we've been doing it successfully for 20 years.
We have the perfect mix of left-brained analytical thinkers and right-brained creatives, and an unparalleled work ethic – we're salt-of-the-earth types who invest fully in our clients. More than just professional marketers, we're also active members of the community, continual learners, outdoor enthusiasts, pet lovers, foodies and craft beer drinkers.
If you're interested in working for a company that offers competitive salary and benefits, remote and hybrid work options, celebrates diversity, promotes individual and community growth, offers extensive professional development and has an unparalleled 'Michigan nice' company culture, look no further than Oneupweb.
We want to hear from you! Please visit our website at oneupweb.com to learn more about our business and culture and submit your resumé and cover letter to jobs@oneupweb.com.
Up Next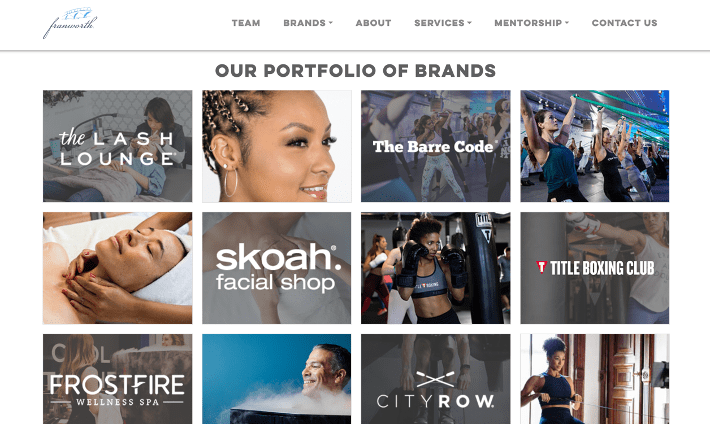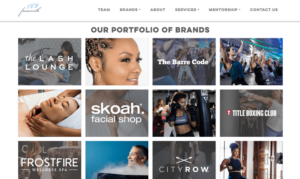 A Budding Franchise Partnership Oneupweb had been working with Franworth indirectly since May 2019 by supporting some of the franchise organization's brands. This website migration project kicked off in late February 2021 and was our first project for the Franworth brand itself. The Problem While growing their portfolio of brands, Franworth realized their Wix website...