Local Franchise Marketing Tips for a Stronger Digital Presence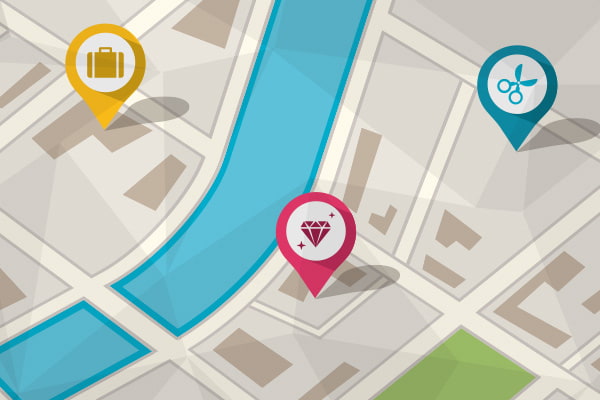 Users' demand for instant information about service providers nearest to them translates to virtually any industry ‒ from pizza delivery to healthcare to home services. Today more than ever, it's extremely important to understand search engines to get noticed by your target audience.
Location plays a key role in digital marketing strategy. If you operate only in a specific area, your strategy should be different from that of a brand with national or international clients. This is why digital marketing can be difficult for franchise organizations, which typically have to juggle their corporate website (national strategy) with many local franchisee websites (local strategy).
Whether you're a local franchisee or a leader of a corporate franchise, the experts at Oneupweb are here to share advice for developing a well-honed local franchise marketing strategy. Use these franchise marketing solutions to inch your way up the SERP, build brand recognition and generate more leads.
5 Local Franchise Marketing Solutions
Content & Local SEO Strategy. Offer content that's unique to the specific franchise location. This content should include local-specific keywords with significant search volume – for example, a homepage or service page might target "metro Detroit house cleaning services" rather than "house cleaning services." Just be sure not to target the same keywords on multiple pages; diversify your keyword groups, and make sure they're relevant to each page. Additionally, fresh content is beneficial for SEO, so it's a good idea to be active on a blog or refine your evergreen content often.
Informative Local Listings – with Reviews. Nothing sends a potential customer on to the next result faster than incorrect or inconsistent information on a local listing, such as Google Business Profile or Yelp. Make sure crucial information about the franchise location (address, phone number, hours, services) is up-to-date and consistent across all local listings and directories, as well as social profiles. Reviews are critical too. Encourage your satisfied customers to leave you a review in as many locations as possible. Finally, make sure you engage with your customers on local listings. Respond to both positive and negative reviews graciously, using a professional voice that reflects well on your brand.
Structured Data, a.k.a. Schema Markup. Enhance your local results by marking up business hours, location, phone number and other important call-outs (like the "LocalBusiness" markup) within your website copy. This structured data, also known as Schema.org markup, is applied to source code to help search engines generate rich snippets in the SERP, which can increase clickthrough rates to a local franchise website. It also helps search engines easily understand your business and keep you in the running to rank for relevant searches.
Social Strategy. Instead of simply letting the corporate entity take care of the social media action, a local franchise should be active on its own set of relevant social platforms. The local franchise owner (or social media manager for that location) should actively engage customers on these platforms, making sure the brand is locally accessible, authoritative and relatable.
A Mobile-Friendly Website. With Google already rolling out mobile-first indexing, which prioritizes (in search results) mobile-friendly pages over less-than-ideal mobile experiences, it's more important than ever to have a fast, responsive website with great UX. No matter how great your content is, you may never compete well in the local search landscape if your website isn't mobile-friendly.
Franchise Marketing Solutions from Oneupweb
Need more guidance and resources for effective national or local franchise marketing? Oneupweb provides full-service digital marketing for multiple national franchises and their local franchisees. Check out some of our work today or explore our franchise marketing services. If you'd like to know more about the value we bring to franchise businesses, drop us a line or call us at 231-922-9977.