Coronavirus, Ads and People at Home
Observations of Consumer Behavior through a PPC Lens
We've seen reports from all over about how coronavirus (COVID-19) is changing the way we use the internet. At Oneupweb, we've noticed some interesting changes in the way people interact online since states began declaring states of emergency. For a higher education client's paid media campaigns, there have been eye-opening changes in the devices being used to access ads, the number of conversions based on parenting status and which gender now sees more ads.
We're sharing our observations, based on PPC data, from within the isolation economy.
Unequal Impact
Parents get it.
Having children in your residence is clearly having an impact on consumer behavior during the COVID-19 pandemic. A few weeks ago, our agency developed a hunch that parents would be experiencing this time much differently than non-parents, which would translate to differences in how they interacted with ads.
The results have been remarkable.
In the last two weeks, we've seen 80% to 90% of ad conversions come from audiences that are not parents. It's surprises like this that make digital marketing during coronavirus a wild ride.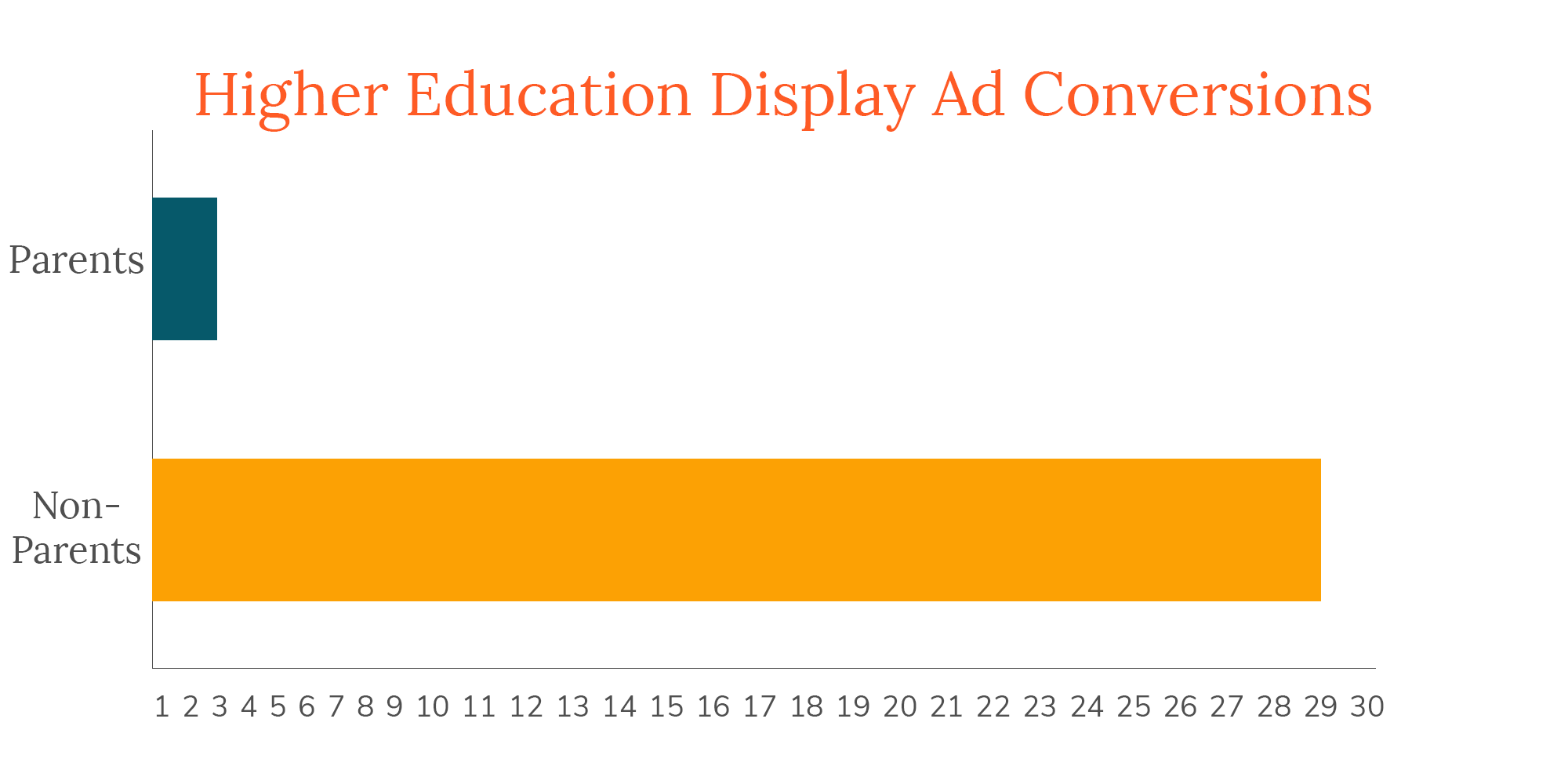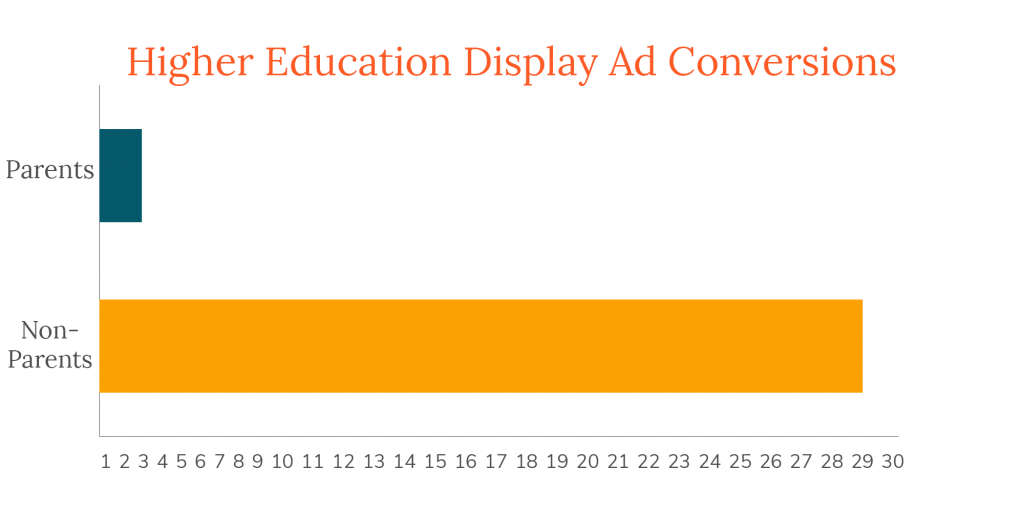 What is happening within homes?
For some clients, we had already been segmenting audiences by gender to get an idea of the differences between men's and women's daily searches and ad interactions.
The side benefit of this is that it created a natural experiment that allowed us to detect behavioral changes in men and women before and after shelter-in-place orders.
Historically, we usually see overall ad impressions served to each gender equally and, at times, swinging to a 60-40 split for one gender or the other, depending on the product or service.
But in the past few weeks since COVID-19 really took hold in America, we're seeing a ratio closer to 70-30 overall of men to women seeing advertisements. One client was showing ads to a 97% male audience.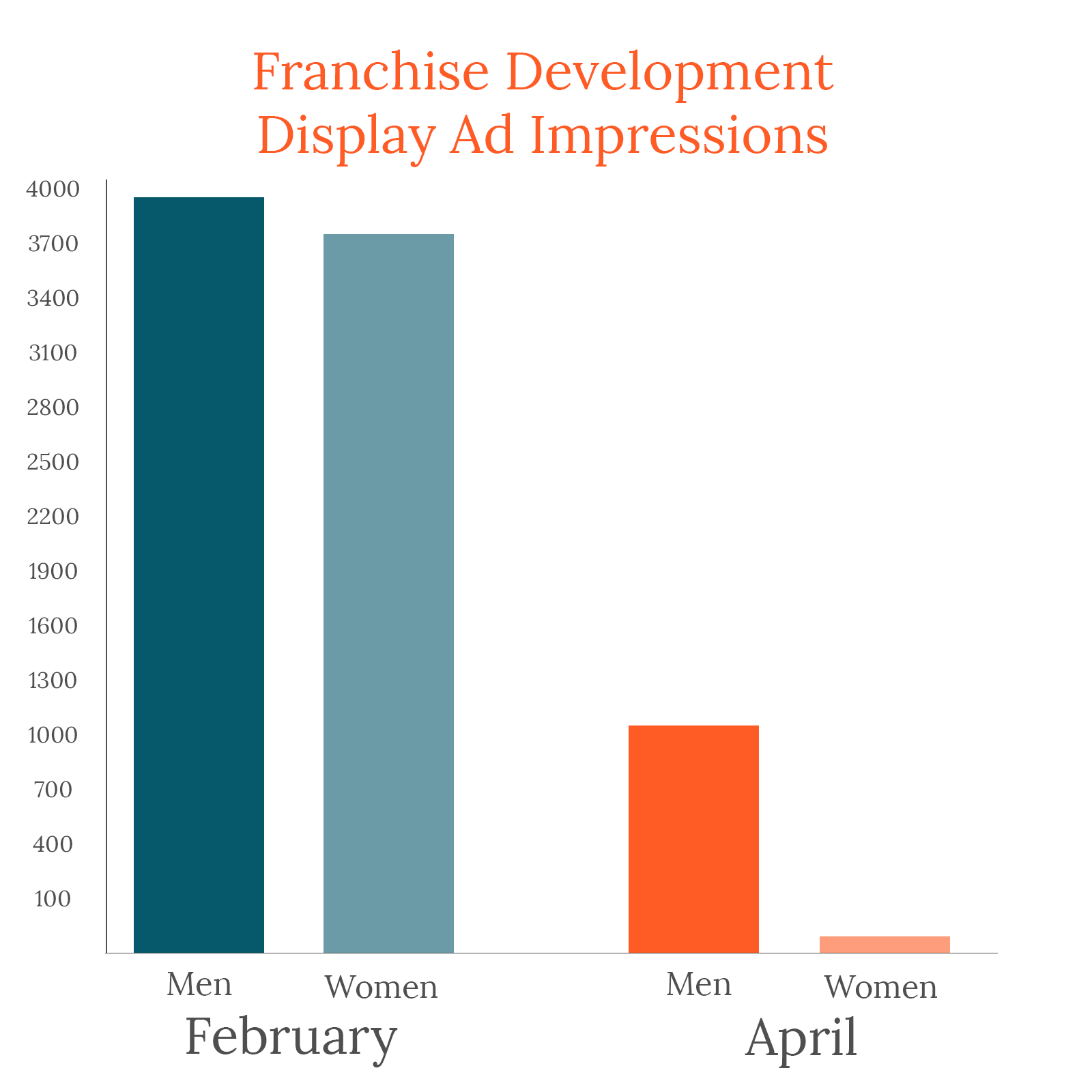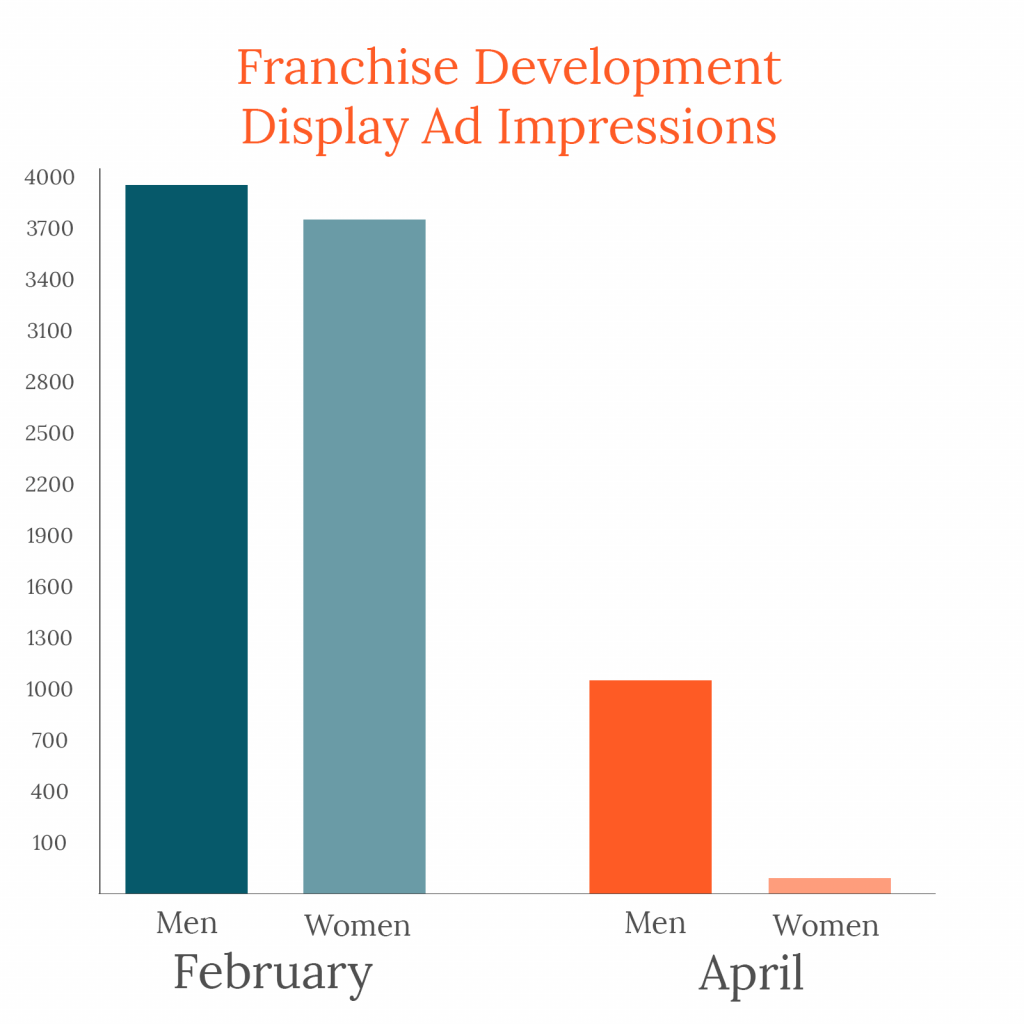 And here's where they're watching …
Early in March – before the stock market crashed and before unemployment claims spiked – we were seeing interesting "sessions by device" anomalies. Clients that, month after month, were seeing a vast majority (65% to 80%) of their website traffic from mobile devices began seeing decreasing mobile use and increasing desktop plus tablet sessions.
As time marches on with the lockdown, we are seeing a continuation of this trend in our data, with almost all clients seeing a narrowing gap between desktop and mobile and in some cases even seeing desktop computers as the dominant device for their web traffic.
Why? Our coronavirus behavior speculation includes:
No one is watching you when you're working from home, so rather than having to sneakily look up something on your phone, just use your home computer since you're on it and it has a bigger screen.

With no more separation of work / home life and space, one browser tab may be for work and others for searching or social.
Messaging of friends and family is a factor. Phones are being used for calling, and social platforms and email are being used for longer messages. It is much easier to type longform messages on a computer keyboard versus a mobile device.
With this shift there are changes in how people are converting, as well. For example, if you've been measuring click-to-call as a goal, you may see this number decrease as people use a computer more.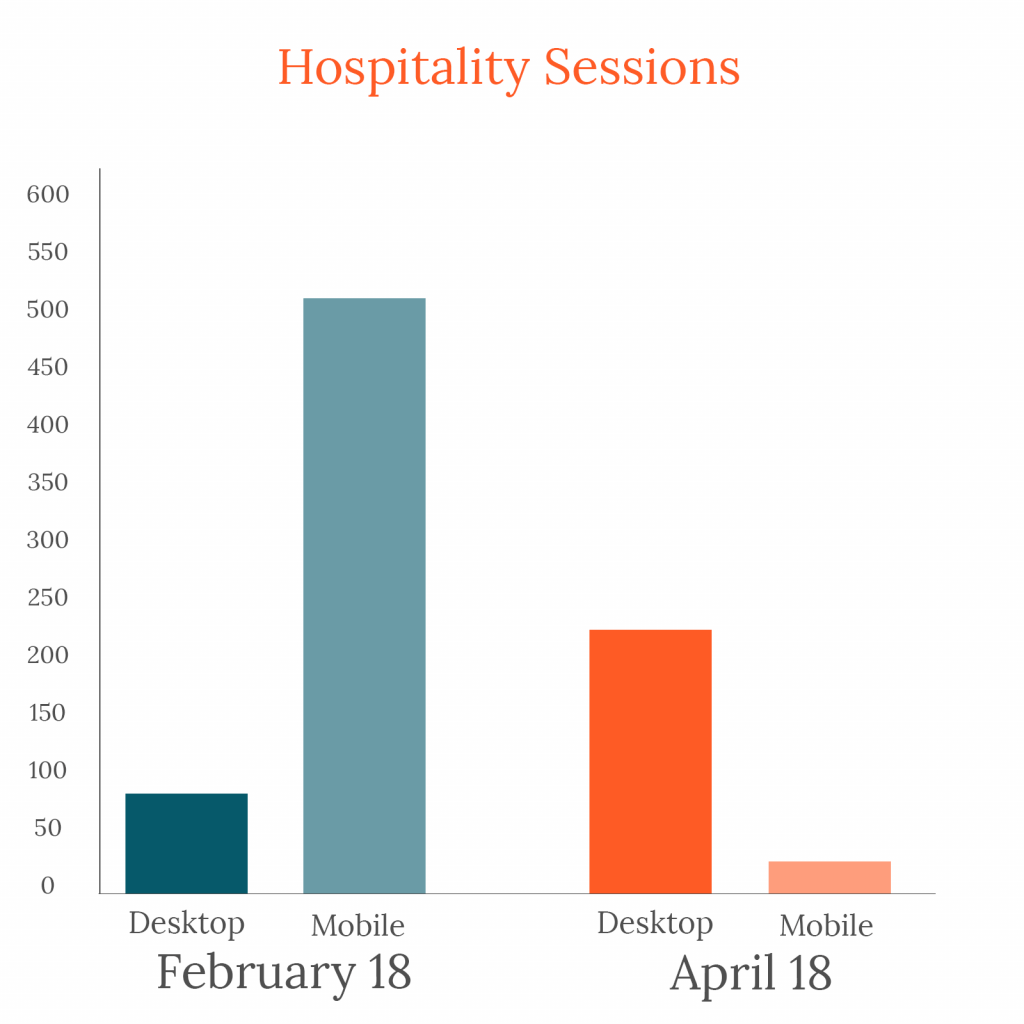 Keeping an Eye Out
More changes will hit us. We are in a punctuated equilibrium event that no one has a playbook for. We don't know when we can return to normal or even what the new normal will look like; however, we will be watching these metrics of parenting status, gender and device used to help us map out the territory ahead. Your paid campaigns and cross-channel marketing can be safe in our hands as we monitor these trends to maximize performance.
If you want someone watching your marketing moves, reach out or call (231) 922-9977.