Driving Inbound Leads: Big Picture
Driving Inbound Leads Part III: The Smartphone Era  
In our newest whitepaper hot off the digital presses today, we continue our series about driving inbound leads – this time with a close look at the new reality of smartphone adoption.
The majority of web traffic is now people surfing via smartphones. But inbound marketing was invented, and inbound marketing programs developed, when desktops were far and away the leading device used to access websites and digital content.
In the whitepaper, we explain how this device shift by consumers changes the lead-generation game.
Learn how to close with a smartphone user with the right copy and UX, and learn what else leading inbound marketers are doing to adjust by clicking here.
Driving Inbound Leads, Parts I & II:
The previous whitepapers in this three-part series and have been our most popular downloads. Get the complete back story on inbound marketing with:
This paper defines inbound marketing and details how original and curated content is used to drive leads and conversions by serving the audience and leveraging the existing sales funnel. Published March, 2016.
This paper builds on Part I, helping you gather and organize the resources you need to ramp up a real inbound marketing program, and then fine-tune it into a well-oiled machine. Published March, 2016
Driving leads means creating pipeline for your sales dept., or for B2C and e-commerce companies, driving online sales. With the information in these whitepapers, you'll  understand the big picture of inbound marketing and learn how to protect yourself from traffic declines in 2017.
Up Next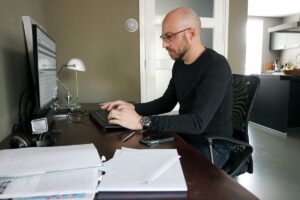 Blogs are an incredible tool for building brand awareness and even driving sales. The best way to get long-term benefits from your business's blog posts is to prioritize SEO and thorough topic planning. Here are the basics and the detailed logistics to know.   The Basics 1. Choose effective topics. Successful content marketing requires creating...