Escaping the Coronavirus
Happy Content for Your Week.
Quarantine. Day #5 (or 6…7? It's all a blur.)
It has been quite the year. Quite the year, indeed (yes, we know it's only March). With businesses shutting down and states mandating quarantines, the anxiety and stress is mutual across the globe. But today we're steering clear of that. While Oneupweb is always here to provide you with the best information and advice in these questionable times, today we're here to provide you with an escape. Enjoy our collection of positive content!
Treating Man's Best Friend.
Veterinarian Dr. Kwane Stewart has been traveling across California to care for the pets of the state's homeless population. Read about his nine-year journey on the Good News Network. The GNN is also a great hub to bookmark for a consistent stream of positive news during these trying times.
The Arts.
Italian ballads.
In Siena, Italy, locals gathered by their windows and balconies to join one another in song. The streets were filled with a ballad during a time of nationwide lockdown.
Take an e-tour of the world's most famous museums.
Google Arts and Culture has partnered with over 2,500 museums and galleries to offer a virtual experience to e-visitors during their shutdowns. See the Mona Lisa, Van Gogh's Starry Night, and Girl with a Pearl Earring all from the comfort of your couch.
Comedic relief.
Some of you may know comedian Trey Kennedy. He's made a name for himself on social media with his homemade solo skits. We know all moms and dads can relate to this video right now – especially if you're dealing with a sassy middle schooler.
Life's Simple Pleasures.
The great outdoors.
Emily Nelson, Oneupweb photographer and videographer extraordinaire, watched the sun rise over the Grand Traverse Bay earlier this week, while Christina Marbury from our Content/SEO team found solace on the shores of Lake Michigan. Christina says; "Lake Michigan has always been my happy place, but it's been extra important to feel something bigger than myself these past few days."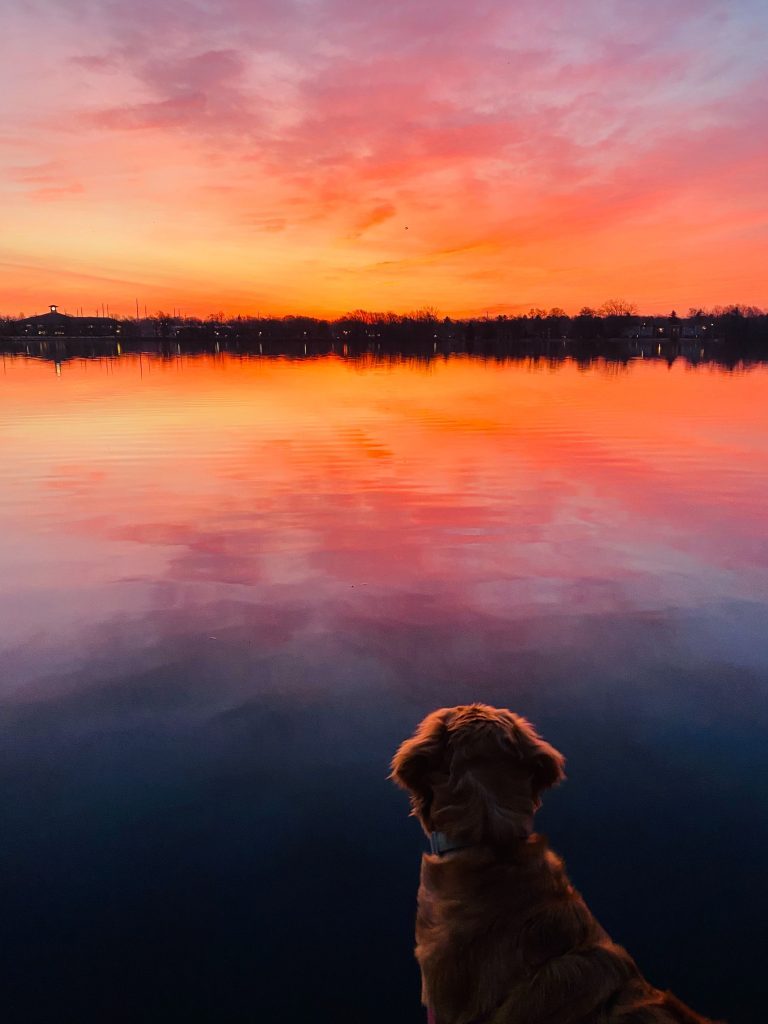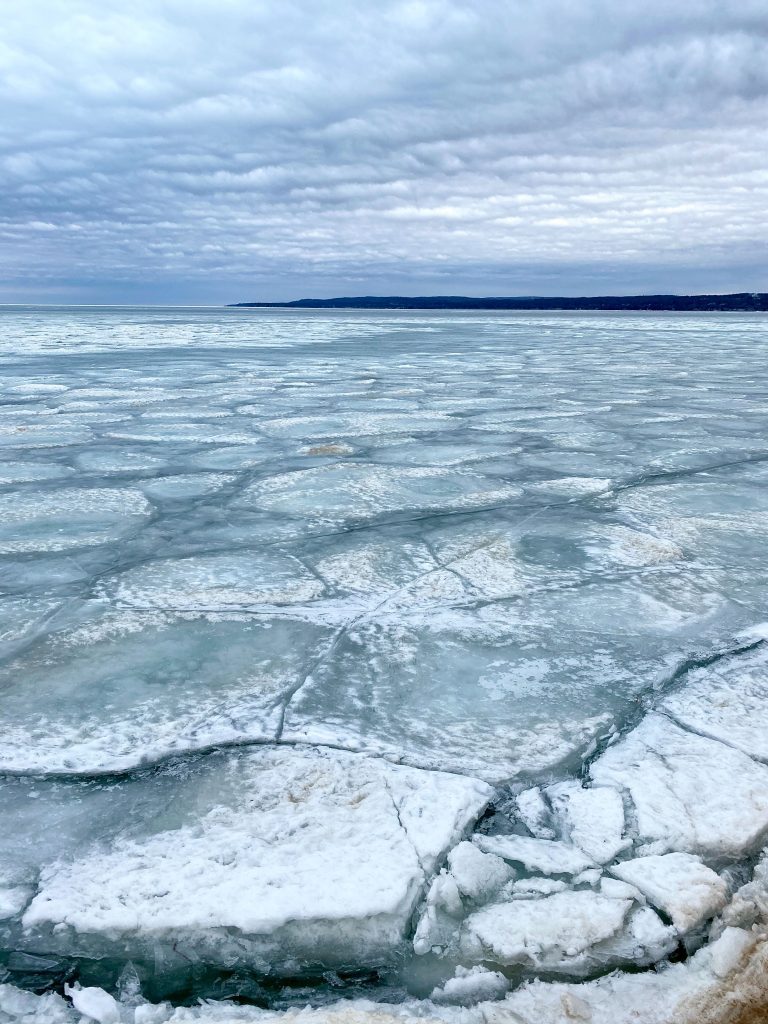 A tiny leap of faith.
Take 30 seconds to watch this penguin's leap of faith. It'll be the cutest thing you watch all day.
Fresh haircuts.
Who doesn't love the sounds of a giggling baby? The rabbit hole that is Reddit brought us this video of a little boy getting his first haircut. Watch here.
Home Entertainment.
Our favorite recipe.
My quarantine mentality: it doesn't have calories if nobody sees you eat it. With all of this spare time, why not take up eating – er, I mean, baking! Alison Roman's Salted Butter and Chocolate Chunk Shortbread cookies are to die for. Find the full recipe here on Bon Appetit.
A few good books.
My go-to read is any one of the Harry Potter books, but to spare you of that recommendation, I went to a couple others. My wannabe-Italian-mobster boyfriend recommends Mario Puzo's The Godfather, deeming it "one of the best books ever written." He also recommended Tuesdays with Morrie by Mitch Albom. The Oneupweb Sales & Marketing team suggests:
Buffalo for the Broken Heart by Dan O'Brien
Out Stealing Horses by Per Petterson
The Silent Patient by Alex Michaelides
Atomic Habits: An Easy & Proven Way to Build Good Habits & Break Bad Ones by James Clear
We hope you enjoyed this quick compilation of happy content! If you're looking for assistance with your digital marketing strategy in these uncertain times, please reach out to us at Oneupweb. We're here to be your partner in all things digital marketing.