Google's Mobile Friendly Test Tool: How Does Your Site Stack Up?
As we've mentioned on this blog before: if you're not thinking mobile, you're not thinking relevance. Mobile usage is here to stay and it's important for your website to cater properly to your mobile audience.
We've been talking about this topic for a while now (see our August 6, 2013 post!), but now there's a way for you to test the mobile-friendliness of your site—for free.
Just head over to Mobile-Friendly Test and enter your site's URL. Google will do the rest. Curious as to how our site measured up?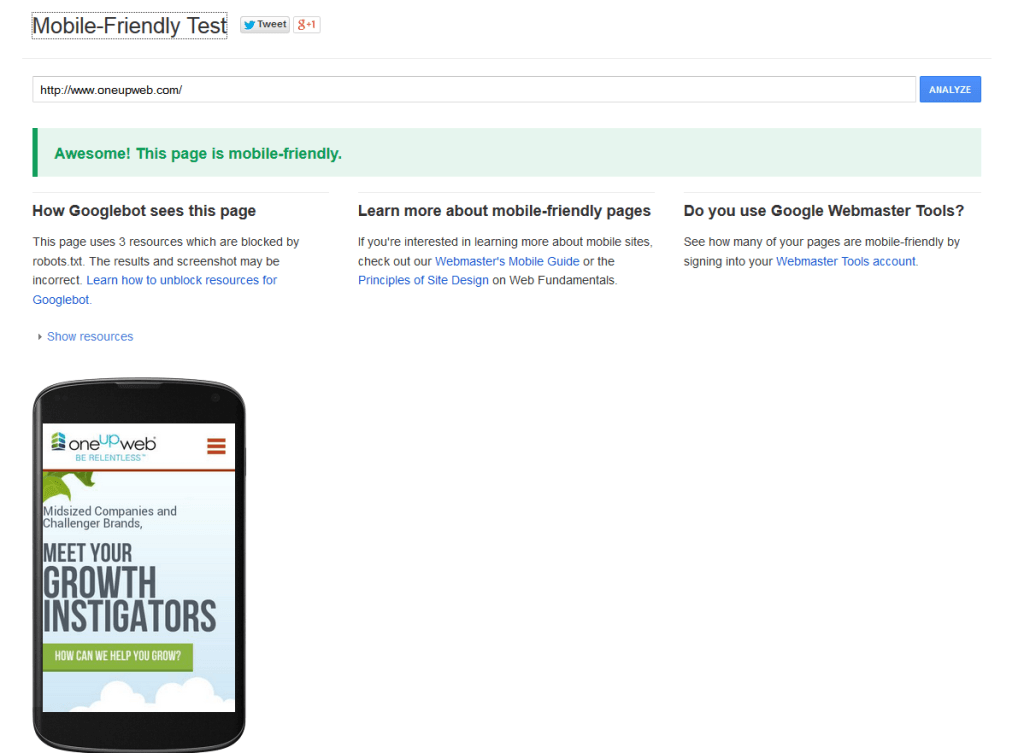 Flying colors, of course.
Why is this important? Glad you asked: let's recap:
Google has changed its ranking factors in order to improve the search experience for smartphone users—the tech titan will penalize sites for negative mobile issues such as slow site speed, unplayable videos, and incorrectly handling Googlebot-Mobile. For more information, check out Google's own post on changes in rankings of smartphone results.
Designing your site to be responsive is one way to ensure mobile-friendliness, but that's really only half the battle.
Beyond that, other key considerations include:
Understanding the devices your audience uses most and how you should optimize those specifically
Knowing your audience's user behaviors when browsing your site on a mobile device (something Google Analytics can help provide insights towards, in addition to a little market research)
Keeping your mobile experience true to your websites goals—sites that are substantially different from the desktop experience can be disruptive to the overall experience
The mobile-readiness of your site should be one of your top digital marketing priorities. Put your site through the paces and use tools like Google's Mobile-Friendly Test to help.