New Music Tuesday–Musical Epiphany
Hold onto your pants, people. New Music Tuesday's gonna get all instrumental and classical on you. But don't be afraid, this is good stuff.
Let's get one thing out of the way. I know your first instinct is going to be to click away from this page. Don't do it! If you're the type to let your imagination wander, instrumental is some of the best inspiration around. If you love powerfully emotional music, you can't do better than something so moving it's survived for 200 years. And if you just really need a musical epiphany, here it is!
To make things interesting, I've put together a mix of old and new. A few of these are from soundtracks, a few are old classics, and one… well one's actually an opera. Most of what I've chosen is fairly simple, not really bombastic like, say Messa da Requiem, which I discovered in a CD called "The 35 Most Evil Pieces of Classical Music." If you're looking for that kind of big sound, that CD's got it.
All right, here we go!
The Proposition #1 – The Proposition OST
The Four Seasons, Spring 1 – Vivaldi (Recomposed by Max Richter)
Clair de Lune – Claude Debussy
God – Senna OST
The Flower Duet (Lakmé)
BONUS TRACK!: Jurassic Park Theme Piano Tribute by The Piano Guys
Up Next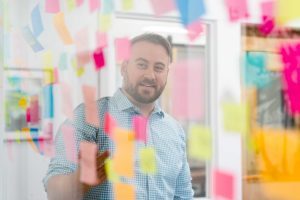 Things are uncertain. We know. Here are eight things you can do today to take control of your marketing and set yourself up for success, no matter what's ahead … Go through your social posts and channels. If there's anything that you've planned or scheduled out that needs a second look or to be shelved,...