Oneupweb Client Snapshot: Radware
WE PROTECTED THEIR INTERESTS
Radware is a global technology company competing in a crowded online marketplace. Their U.S. website serves as a hub for new prospects and a touchpoint for nurturing leads throughout the lengthy sales cycle. As the company prepared to roll out a newly structured U.S. website, they feared any drop in search engine positions could cost them qualified traffic. They knew they would need a coordinated search marketing strategy to maintain the same amount of relevant traffic to their website.
SOLUTION
We kept qualified traffic humming through a coordinated PPC and SEO strategy. To increase conversion rates once users click on a paid search ad, we worked with the client on unique landing pages fit to specific targeting. Our SEO team used data from the PPC campaign to narrow a separate keyword list and delivered a site analysis to remove technical roadblocks. They also built an indexable navigation and wrote SEO-specific content for the site.
RESULTS
Increased top 10 positions by 721% and top 30 positions by 577%
Site traffic rose nearly 40% in the first year, and from 2011-2012, Radware saw an 18% increase in unique visits and an 81% increase in conversions
From February 2012 – February 2013, Radware saw a 499% increase in PPC conversion traffic
In the same period, Radware saw a 62% decrease in cost per acquisition (CPA)
Radware's landing page performance and conversion rates improved
CHANNELS & TOOLS
Up Next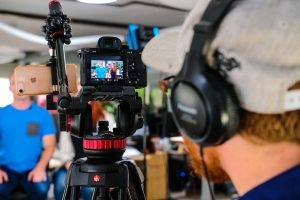 With so many avenues to market your business, determining which will garner the most ROI can be overwhelming. As you're debating where to allocate your marketing spend, do not overlook video marketing. Here are some initial reasons: Video marketing works – plain and simple. Video display ads have been found to earn 480% more clickthroughs...