PPC Automation: Robots vs Humans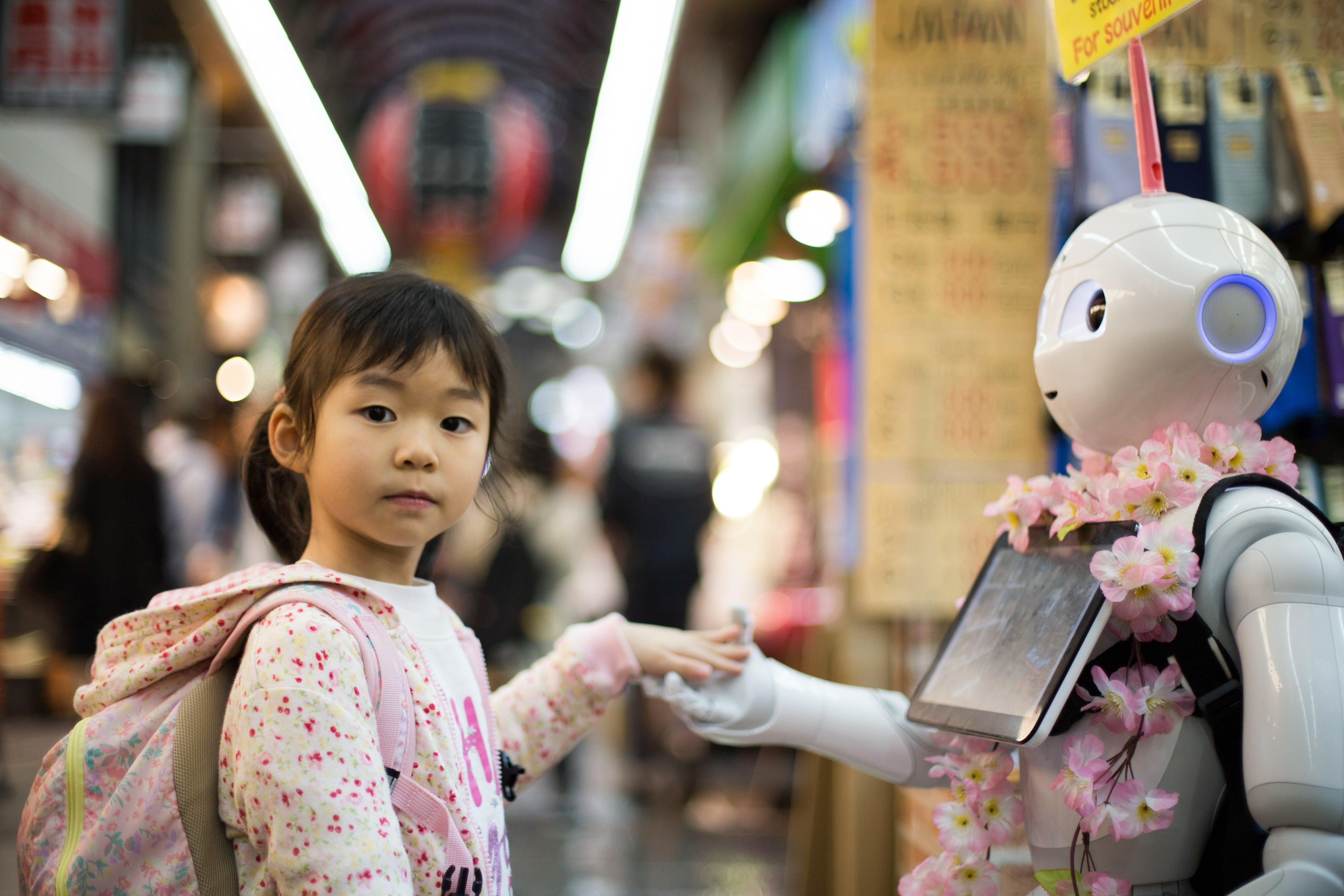 Searching on the Internet can be a highly emotional experience. Users respond to the content they see, even ads, by feeling something. Whether the ads are designed for B2B lead generation or B2C e-commerce, an emotional response triggers the user to investigate beyond the advertisement.
Pay-per-click (PPC) managers research and analyze many of these emotional triggers to improve campaign performance. So why would a business opt-out of human-driven PPC campaign management services? Are AI PPC campaigns more effective than ad campaigns designed and managed by real human beings?
Take shelter — the great Robot-Human war has begun!
Automated PPC Management Software vs. a Human PPC Manager
Why do some businesses opt for software-driven campaigns over hiring a human manager? What advantages do human PPC managers offer besides sparkling conversation on monthly reporting calls? We've identified a few common differentiators to help you decide.
Cost of PPC Automation
The most obvious reason for implementing PPC automation is cost. Some automated services offer a flat fee to run your campaigns, keeping your costs steady and regulated. Automated campaigns also take less time out of an overworked team's PPC management tasks. Both of these positives lead to a negative, which is the lack of personalized management.
Your team may spend less time on a campaign, but it also means you have less input and direction on how the campaign performs. The overall campaign may cost less, but will you see a return on your investment? Will the campaign meet a single metric goal, like return on ad spend (ROAS) or react to more lucrative opportunities? A PPC manager offers a personal touch that they dedicate to your specific campaign. They can spot more rewarding opportunities to out-position competitors or improve different metrics that deliver better results. Humans can also take more details about your company into account and meet more abstract goals that you might have trouble teaching to a bot.
Related: How to Choose A PPC Agency
Creativity
Switching from AI PPC management to a human manager means more time spent on tweaking your specific campaign for the best results, rather than using templates. Humans have more capacity for outside-the-box thinking to creatively solve problems or approach campaign strategies. You're likely to see more rote campaigns than innovative ideas from AI-powered PPC tools.
Control of PPC Automation
Some companies argue that PPC automation tools offer them more control over the campaign. Many people treat automation as a "set it and forget it" service that no one needs to edit once started. When that's not the case (and it usually isn't), you still need a user to align the service with your overall marketing goals. In the end, it's no different from clearly communicating your marketing objectives to your PPC manager. Then, your PPC manager can actively adjust your campaigns to align with your marketing objectives, reacting to changes and switching directions in real time.
Emotional Impact
PPC automation services may suggest ad copy optimization, keyword addition/deletion, and overall campaign performance, but again, these services are based on computational rules, not human thought patterns. When it comes to emotional reactions, the bots are on shakier ground. An automation service can't understand a feelings-based response from a user or perform follow-up research to find out why the user responds as such.
Human PPC experts do all that AND maximize ROI based on the discovered response. A good PPC manager can dig further and find out more about your customers than any service. If they're smart, a PPC manager will even share that data with you to help grow the rest of your marketing initiatives.
Choosing PPC Automation Software or a Human Manager
Well, why not both? Many PPC managers use less intensive PPC automation tools that make the basics easier, running in the background rather than running the whole campaign. You don't need to handle your whole paid media system automatically or entirely by hand for it to be worthwhile. Using both human experience and AI tools powers modern PPC campaigns to achieve the best results possible.
Get The Most Out of Your Ad Spend
If you're looking for PPC management services, we happen to have a robust team with years of experience working in paid advertising and with PPC software. See how we use PPC to make a splash for your next product launch or raise brand awareness in new markets. Call us at (231) 922-9977 or send a note to get started.
---