Snack-Sized Content: Food for Thought
I love snacks, admit it, you do too. The instant gratification of honey BBQ Kettle potato chips is undeniable. People want to digest content similar to how you just inhaled those potato chips. Your customers want quick and convenient content because these days, communication is more focused on the essence of the message than the length of the copy.
While long-form copy is still great for SEO purposes, snack-able content is the key for engagement. Reaching your target audience who are already busy with work, family, life…can be extremely difficult, especially with our shrinking attention spans. The easiest way to do this is by creating visual content because our brains process images faster than text, and then publish the content to your blog and promote via social media channels.
Pinterest and Snapchat are thriving by way of sharable visual content in the form of photos, memes, videos and other short, easy to grasp and engaging content. A brand can easily showcase a product and when the right content is placed in the right platform at the right time, it can go viral. Check out how much engagement this dog charm photo got on Pinterest! It may not be my thing, but it is approximately 58,615 other people's thing….
Twitter is another amazing social channel for engaging with your target audience, and it uses only 140 characters or less. Everyday there are approximately 500M tweets sent (visualize them here) and over 316M monthly active users. That's a hellava opportunity for any brand, wouldn't you say?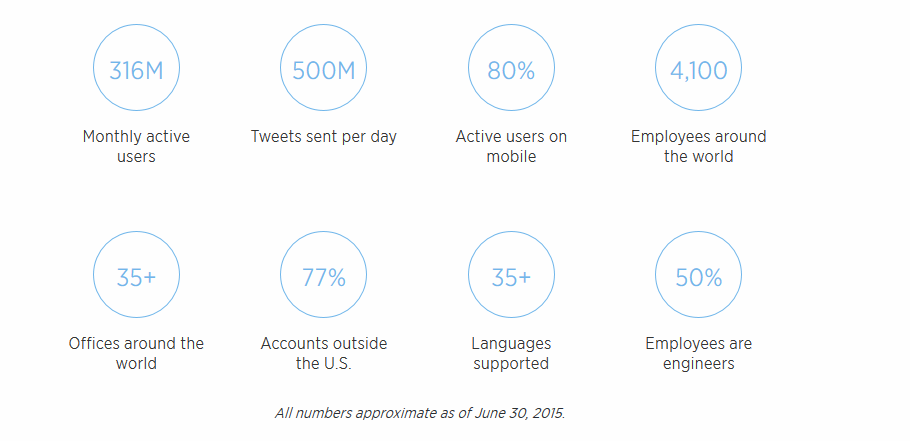 Snack-able sized blog posts:
You can create snack-able sized blog posts by focusing on these key components: engaging title, catchy subtitles, short paragraphs (2-3 sentences). People skim and scan posts, so by focusing on these, you can get your point across as quickly as possible.
The infographic:
Infographics showcase information in a format that is easy to digest. Graphics mixed with text can communicate a brand message in seconds. You can use these in a variety of ways, but here are my top tips: post them to a visual social platform like Pinterest, embed them in your own posts and embed a code so people can easily share them via their own networks.
Use Instagram for Videos:
I love Instagram and so do 300 million other people. Instagram is great for snack-able content because it is all visual. Take advantage of the 15-second video option to showcase your brand's personality. Here are some quick video ideas: go behind the scenes, how-to videos, promote products, show a sneak peek to a new product launch.
Think small (chicken) nuggets of information and always think about these three things:
1)      How can I answer my customer's questions through content? How can I help them?
2)      What do I want to achieve with this content? Sales? Traffic? Brand awareness?
3)      Where is the best place for the content to live? Which social media platforms? Blog? Website?
The bottom line here is that people want content convenience; they want to find what they need to know fast. If you can create the kind of content that consumers need to help them, you are well on your way to content that is snack worthy. And effective.