The 2018 Facebook Algorithm: Beyond the Marketing Minute
The Facebook algorithm, much like my choice of lunch at work each day, is constantly changing. This week for the Monday Marketing Minute we decided to give you a quick overview of top-level changes to the algorithm and what they mean to brands.
And since one minute isn't nearly enough time to talk about how you can be a successful brand on the platform, we've included some additional information for you. Watch the video then scroll down to check out our bonus content!
Gillian: Greetings, earthlings, welcome to the Monday Marking Minute. I'm Gillian Cobb.
Ashley: And I'm Ashley Mugnolo, and today we're taking a minute to talk about the Facebook algorithm.
G: The current Facebook algorithm ranks content that will show in a user's timeline based on four simple components: inventory, signals, predictions and overall score.
A: Previously, Facebook used these signals to rank content. Now, with the focus being on active engagement, the algorithm is focusing exclusively on these four signals.
G: And since we are more likely to engage with a friend's post, they show up more often in your newsfeed. As a brand, you'll want to make sure that you are creating content that encourages active engagement in three key areas: commenting, sharing and reacting to your posts.
A: And don't try to trick the algorithm with engagement bait by asking people to "comment yes on this post if they like ice cream." This will result in a demotion of your post.
G: So, what can brands do to create meaningful interactions? One, focus on content that connects like-minded people. Two, post content that naturally creates meaningful interactions. And three, activate niche communities through Facebook groups.
A: Want to spend more than a minute talking about the Facebook algorithm? Head over to our blog where we talk about all the new ranking factors and how to be a successful brand on the platform.
G: Thanks for watching. Tune in next week!
Have more than a minute?
Although we chose to focus on signals for this week's marketing minute, they aren't the only thing making the new Facebook algorithm tick. As mentioned in the video above, Facebook selects posts that will show up in a user's timeline based on four components: inventory, signals, predictions and overall score. Let's dive more into these four areas.
Inventory
When talking about inventory, Facebook is evaluating what content is available to show on a user's timeline. Think about this: the of pages, groups and events a user is connected to is 80 and the average number of friends is 155. That means with the average user, you are competing for space on their timeline with 235 other content creators. And some of these creators post more than once per day. So that leaves Facebook with the challenge of figuring out, of the 235+ pieces of content generated daily that you could be served, what's most relevant to you. That's where the rest of the algorithm components come into play.
Signals
As mentioned in this week's Monday Marketing Minute, Facebook used to take into account a long list of signals as part of their algorithm. The old algorithm looked at:
Average time spent on content
Person sharing a link over Messenger
Multiple replies to comments on a video
Overall engagement
When it's posted
Commenting on or liking a person's photo or status update
Story type
Engagement with a publisher/brand post shared by a friend
How informative the post is
With the new algorithm's shift to caring only about active interactions and meaningful engagement, the four signals that Facebook is looking at now are:
Person sharing a link over Messenger
Multiple replies to comments on a video
Commenting on or liking a person's photo or status update
Engagement with a publisher/brand post shared by a friend
So, when you're creating content, ask yourself if a user is likely to initiate any of the above four signals. If the answer is no, your content isn't right for the Facebook platform.
Predictions
The goal of the new algorithm is to get only what the end user will find most valuable in their newsfeed. But how does Facebook know what the user will find important? Via predications. Although Facebook hasn't confirmed exactly what they are looking at to make these predictions, one can assume it would rely on a combination of content and pages users like and comment on, the apps and sites a user has granted Facebook permissions to, and other behavior and demographic information they have on the end user.
Overall Score
Put all the ranking factors that Facebook takes into account and you get an overall score for your post. This score is what determines if that post will be shown in a user's timeline or not. But since Facebook likes to keep the exact details of their algorithm a secret, we can't say what all goes into the overall score for a post.
Always Changing
Remember, the Facebook algorithm is almost like a living, breathing thing – always evolving and changing. The best tip we can give you is to focus on creating engaging and meaningful content for your user that truly connects with them at their stage of the buyer's journey. Your social media content shouldn't be a self-serving sales platform, but a place full of helpful content for your user.
If you need help with content planning, creation, or social media contact us today.
Up Next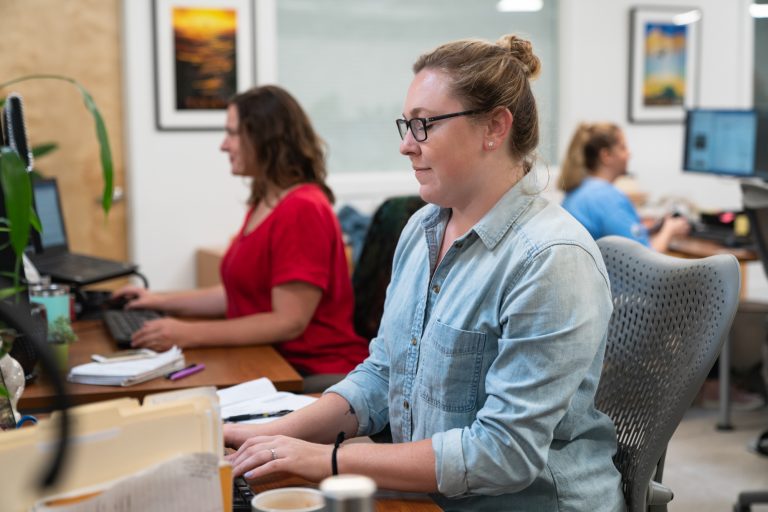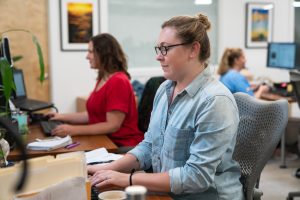 Oneupweb seeks a bright, highly motivated, strategic and experienced Sr. SEO Project Manager to join our growing SEO team. This is a highly visible role that requires you to be resourceful, creative and persistent for the betterment of the clients we serve. The ideal candidate is an expert in Google Analytics and Semrush, as well...