What's the Real ROI?
One of the most important decisions that any business, but especially growing mid-sized businesses, face is how and where to spend marketing dollars. This is compounded by the ever growing and shifting channels that are available; stay in print, go all digital, how to reach local, what's the right mix and diversity…the questions can roll on and on.
Couple that with a fear of making a mistake, and it's not hard for budgeting decisions to fall into paralysis. Sometimes, what feels like the best choice is really just the safest.
Is that really the best choice though?
You've got to challenge yourself with some difficult questions. Can you hit this year's growth targets on reputation alone? Are your customers such strong advocates that they are bringing in new business via referral? Can you honestly afford another year of sitting pat?
And to really answer this honestly, you've got to drag yourself out of the silo of everyday that you normally operate in. It won't do any good to look at how to advertise when you are looking through the lens of your own organization.
What do your customers expect?
Where are your customers looking for you?
Do you really know what your ideal customer persona looks like?
On top of that, any marketing decisions will always come back to ROI. Stake holders have to know what the Return on Investment will be for your efforts. Digital marketing has been, in many ways, a god-send for this question. With strong analytics and tracking, it's never been easier to match a dollar for dollar return. In today's world that's a given and we all know it.
There's another ROI I want you to consider though. A colleague of mine turned this phrase for me once, and while I don't know if he coined it or he found it somewhere else it struck me. Ever since, I've felt like it was a powerful way to think about marketing challenges.
Risk Of Inaction
Where will your company be in 6 months if you don't push your own boundaries? In a year? In two years?
You can be certain that your competition isn't sitting still. A market leader in this day and age is nothing more than a target to every competitor operating in the space. Every single account you have that they don't, is an opportunity they are looking to turn. Can you afford to let your current book of business slip away without new business coming in? What about all the new accounts that you haven't landed yet that are out there looking for your service? Pretty soon, the old tried and true "safe bet" is feeling risky.
Why not think about a marketing budget as another sales pro on your team. Careful planning and effective digital marketing creates an always on, always working, never sick, never out asset working to prospect new business for you.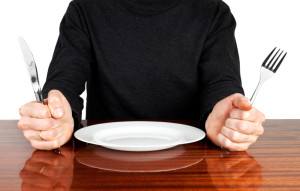 It may feel foreign, but you don't have to go it alone. One of the great values Oneupweb brings our clients is market research and strategy. We can help you change that vantage point and look at the world through your customers eyes. We'll help you understand where they are and how they're looking for you. Don't make the mistake of choosing "safe". Find a partner to help you choose smart and don't sit still and while the competition eats your lunch.
Feel free to connect with me via LinkedIn or on Twitter. Let's talk about how to set you up for a great year with a solid marketing plan you can feel smart and safe about.