10 Ads Empowering Women and Breaking Stereotypes

Updated: 2.20.2019
With #InternationalWomensDay just around the corner, we are celebrating women by showcasing ads that empower women in all shapes, sizes and colors. We wanted to turn the spotlight on a few companies that are inspiring women to be anything they want to be.
You'll laugh, cry and want to sign up for a triathlon after watching these 10 ads empowering women and breaking stereotypes.
The Dreamer: Western Union, #TheRaceIsOn
Create your own inspiring ad: Reach out about our video production.
The Competitive: Sport England #ThisGirlCan
The Independent: Mercy Academy #NotAPrincess
The Crazy: Dream Crazier #justdoit
The Empowered: Cover Girl #GirlsCan
Up Next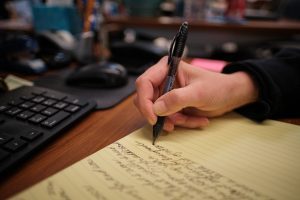 As content creators, we're continuously building content (for our agency and for our clients) to best meet the needs of potential and existing customers. While meeting those needs is important to us, the ultimate goal of content creation is always to drive leads and sales. Gated content is a valuable part of many marketing strategies,...