2018 Marketing Predictions: SEO and Content Marketing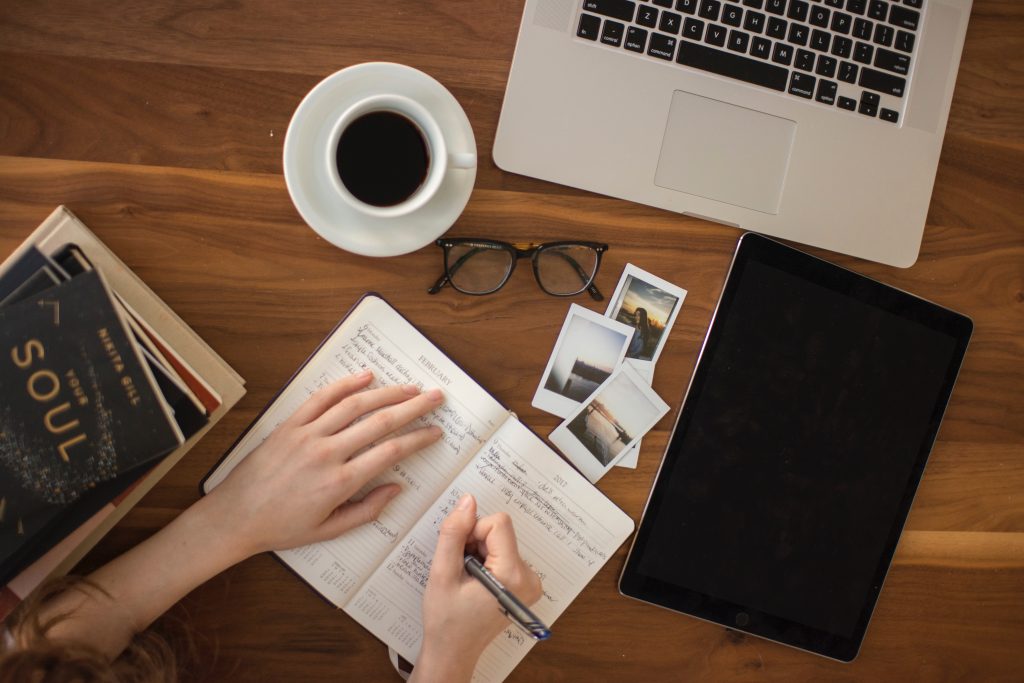 With it being the end of the year, it's time to focus on what changes we can expect to see in 2018 that will affect marketers.
As part of our "2018 Predication" series, we talked to Oneupweb SEO / Content Marketing Managers Freddy Hunt and Christina Marbury about what they think will change about SEO and content marketing in 2018.
What is one trend that will retire before the end of 2018?
Freddy: "Retire" is a nice way to put it. I have an adverse reaction to any blog that kills a particular trend (or entire industry). One trend that we will see retire by the end of 2018 is the SEO practice of opening multiple bogus Google My Business (GMB) locations in order to rank in local search results throughout the business's service area. This is GMB spam. In most cases, the fake locations categorize themselves as a home-based business, which allows them to hide their address. We will see a major crackdown on these locations with the rollout of Google Home Service Ads.
Christina: I think that desktop-first website design will see its end in 2018, giving preference to mobile-first designs. With Google likely to roll out mobile-first indexing in 2018 and mobile traffic having already surpassed desktop traffic, it will be important for new website design to focus on the mobile experience first. The goal of this design process will be improving user experience and SEO-friendliness on mobile devices, then building out the more complex desktop design using the mobile experience as a base.
What trend(s) do you think will make the most impact on B2B in 2018? On B2C?
F: As I just mentioned, Google Home Service Ads are coming. My advice: (1) Get on the ad network and (2) make your business address visible. If you're operating out of your home, buy a sign (it doesn't have to be big) and list your home address. I know it's not a popular option, but you'll be glad you did. And start collecting reviews. Can't stress that enough. Google Home Service ads will shake up the home service industry.
More broadly, though, I think moving to a mobile-first index will have the greatest impact on B2B and B2C. We know that web pages need to be fast as hell and easy to navigate. But in the age of AMP, I think the real trick will be balancing speed with quality content. Yes, mobile users want information fast but they still want information. This is especially true for B2B, where the sales cycle is longer and requires more research. So, just because we're going mobile-first doesn't mean everyone is looking for just a quick answer.
C: I think that the rise of position 0 in the search engine results page (SERP) will have a significant impact on both B2B and B2C businesses in 2018. SEOs have long viewed the end goal as ranking #1 in the search results for relevant topics. As featured snippets and the local pack appear in more and more search results, the #1 organic ranking falls further down the page garnering a lower click-through rate than it previously did. SEOs will need to focus on optimizing simultaneously for featured snippets and the local pack in addition to organic rankings.
What trends in 2018 are you most excited about?
F: I'm most excited about changing search behavior. We're seeing more people searching for their problems rather than the solutions to their problems. For example, someone with a broken window might search for "broken window" rather than "window repair service." I think voice search is ushering this trend, and it will be up to search engines (RankBrain) to match the query with the most useful results.
I'm also most hopeful for Google Analytics (GA) integrating with Google My Business. I know this wasn't the question, but I want to see that data in Google Analytics. As an agency, we tag all of our GMB links so that we can see organic local pack traffic in GA. It's quite significant. I'd like to see more GMB metrics in GA – directions, scheduled appointments, phone calls, impressions, etc. It's not always practical to look at GA and the GMB dashboards separately when you're reporting on thousands of franchise locations.
C: I am most excited about advances in image search technology in 2018. Visual content, in the form of photos, GIFs and videos, is quickly catching up with written content across the internet. Search engines still rely on written cues to know when to show an image or video in search results, but I'm hopeful that 2018 will be the year search engines learn to identify the content of images without written cues.
I have to agree with Freddy on GA integrating with Google My Business. We've found tracking simple clicks to websites from Google My Business in Google Analytics extremely helpful in our analysis of site performance. While the Google My Business dashboard provides useful data on more detailed interactions with the local pack, for businesses with a lot of locations it becomes extremely difficult to track data using those dashboards. If that data could be integrated into Google Analytics, we would be able to track valuable information all in one location, encouraging more complete analysis and therefore improved optimization.
If you're having trouble with content marketing or SEO, Oneupweb is here to help. Learn more about our content marketing services by reaching out to us.