Breaking Down 5 Key Content Marketing Metrics
Your content marketing efforts are robust and coordinated. You're creating videos, product pages, white papers, blog posts, promotional materials, and more across a variety of channels to drive sales and boost profits. But how do you measure the efficacy of those efforts, in a segmented and clear way? We break down five key content marketing metrics.
Key #1: Let's Go Beyond Organic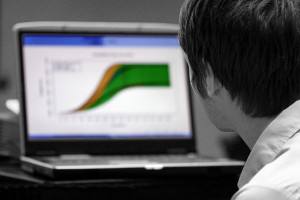 One of the most common content marketing metrics is organic traffic to your website. If you make a major content push, you'll be creating high-quality, educational pieces that provide demonstrable value to your audience, and you'll be targeting the right keywords to meet searchers' needs. Once pages are live, you can watch for an increase in new organic traffic, which is an indication that people who didn't know about you before are starting to discover what you've got to offer.
But you need to go beyond organic traffic to really fine-tune your metrics. Once new visitors arrive at your site, what do they do? Are they using site search? Which pages attract them the most? Which ones are they bouncing from, and after how long? Measuring and interpreting that data can help you formulate adjustments to your on-page optimization.
Key #2: Traffic Is Tops
Aside from organic search, you need to pay attention to other channels driving traffic to your site. Maybe you're getting a fair amount of visitors from referrals, but some of those visitors are not hanging around for very long. Alternatively, maybe your Facebook referrals seem to like your site very much. Why are these visitors more qualified, and how can you create additional content to help others get what they want more easily?
In another scenario, traffic from paid search has dipped recently, and it's time to rethink your content strategy in that regard. Are there other products you should be targeting? What strategies do your competitors favor? Paid is especially wonderful for the traffic metric, because you can see your results almost instantly.
Key #3: You Can Lead a Horse to Water, and Be Really Persuasive in Your Efforts to Make Him Drink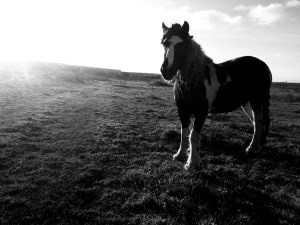 You spent a good deal of time generating content designed to increase leads and turn potential customers into loyal ones. In addition to tracking the number of lead gen forms completed, subscriptions started, or followers gained, you need to assess potential pitfalls. Look at your conversion funnel—where are your visitors dropping off, and how can you rework your content so that they continue moving forward? Are you asking for the least amount of information possible? (Hint: The more required fields you include, the less customer information you'll get.)
Key #4: Get Granular (But Not Too Fine)
We just signed a client who is experiencing an abnormally high bounce rate from what just happens to be their second most popular landing page. Obviously, this was a small piece of the puzzle requiring special attention. Post-keyword research and SERP analysis, we diagnosed the problem and devised a solution; we hadn't planned on it in our initial content strategy, but given the amount of traffic that particular page receives, it was crucial that we looked at this small-scale metric.
Most business owners don't have the time to investigate every little curiosity, which is why they hire professionals. Content marketers who spend time in Google Analytics should do so with the vision of a tawny owl in the moonless dark—that way, we can see when it's time to get granular.
Key #5: Social Is More Than Sharing
As Jay Baer has noted, the sharing metric (i.e., shares, likes, retweets, etc.) is immensely popular because it's so easily digestible. You understand that, for the most part, more = better, and then you move on. So, yay!—you created a sweet infographic and got 2,646 retweets. People really like you, and now it's smooth sailing for your business.
For a truly fruitful metric, however, you need to determine the goals of your social media content marketing. If your customers are significantly active on Facebook, maybe you can use that as an opportunity to resolve service issues. Or you're trying to drive referrals to your site from a historically underutilized channel. Or you're interested in measuring social's impact on contest promotion.
On the other hand, if your goal is to architect hype or make a brand play, those 2,646 chirp-agains about your infographic might be evidence of your success. It all depends on what you want to accomplish, and recognizing the tools that will help you get there.
Content marketing metrics must be constantly tweaked, evaluated, thrown out and pushed away, brought back in and hugged, tweaked some more, and watched closely for signs of betrayal. The five aforementioned metrics are a great place to start, but they simply won't work unless you make them work for you. Or unless you make someone else work for you, who makes the metrics work for them. Like us, for instance. We'll be happy to do the heavy metrics lifting.