A Conversation with the Vice President of Digital Marketing at Franworth
Brandi Kloostra has brought the Oneupweb team with her as she's conquered the franchise marketing industry time and time again.
Always working multiple jobs from a young age, Brandi went from delivering newspapers to Vice President of Digital Marketing at Franworth, with more than a few stops along the way.
Through her personal (wife, mother of two, cat owner) and professional career, Brandi has navigated every area of digital marketing, worked with emerging and established franchise brands, and always kept Oneupweb in her back pocket for support.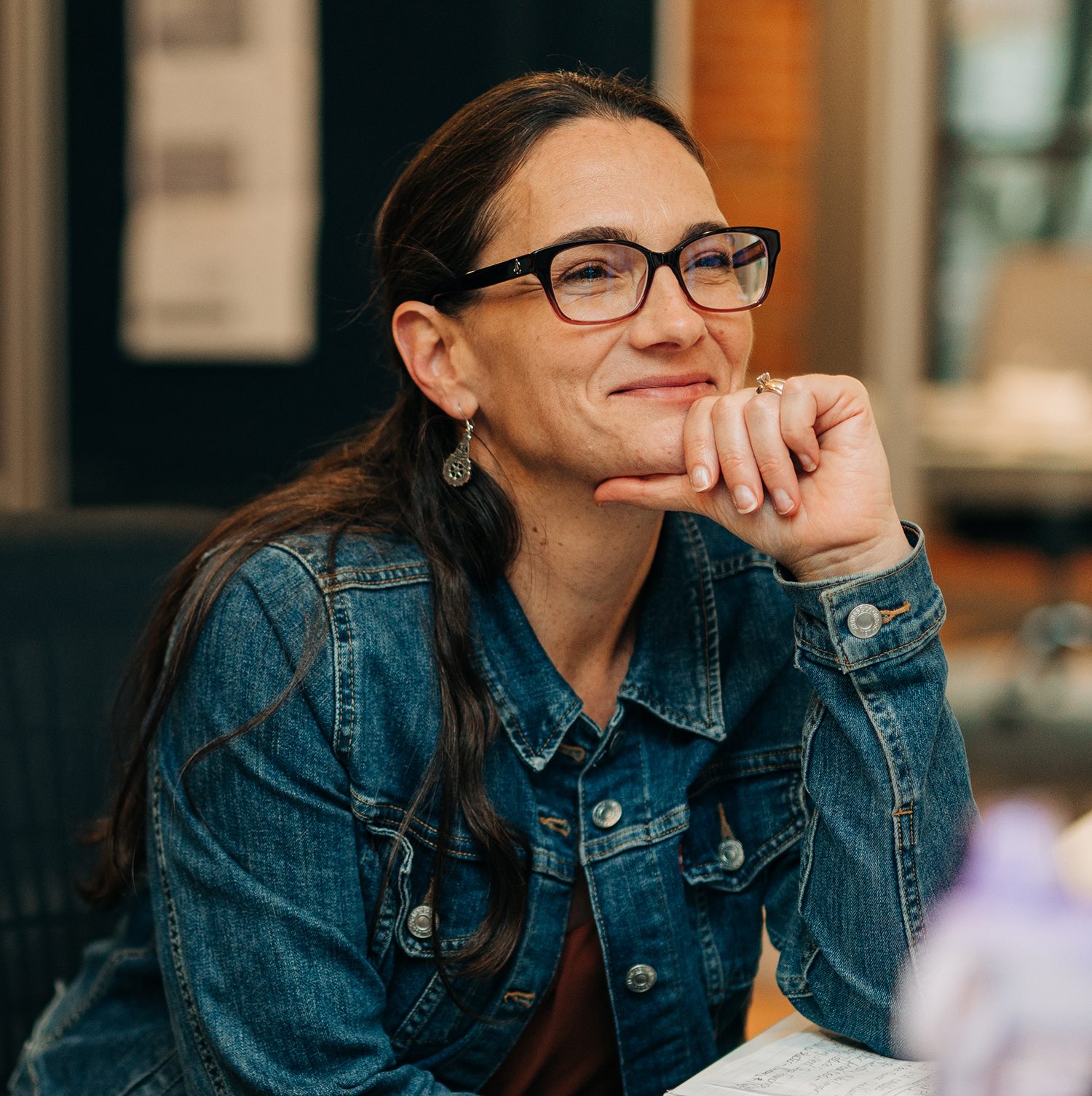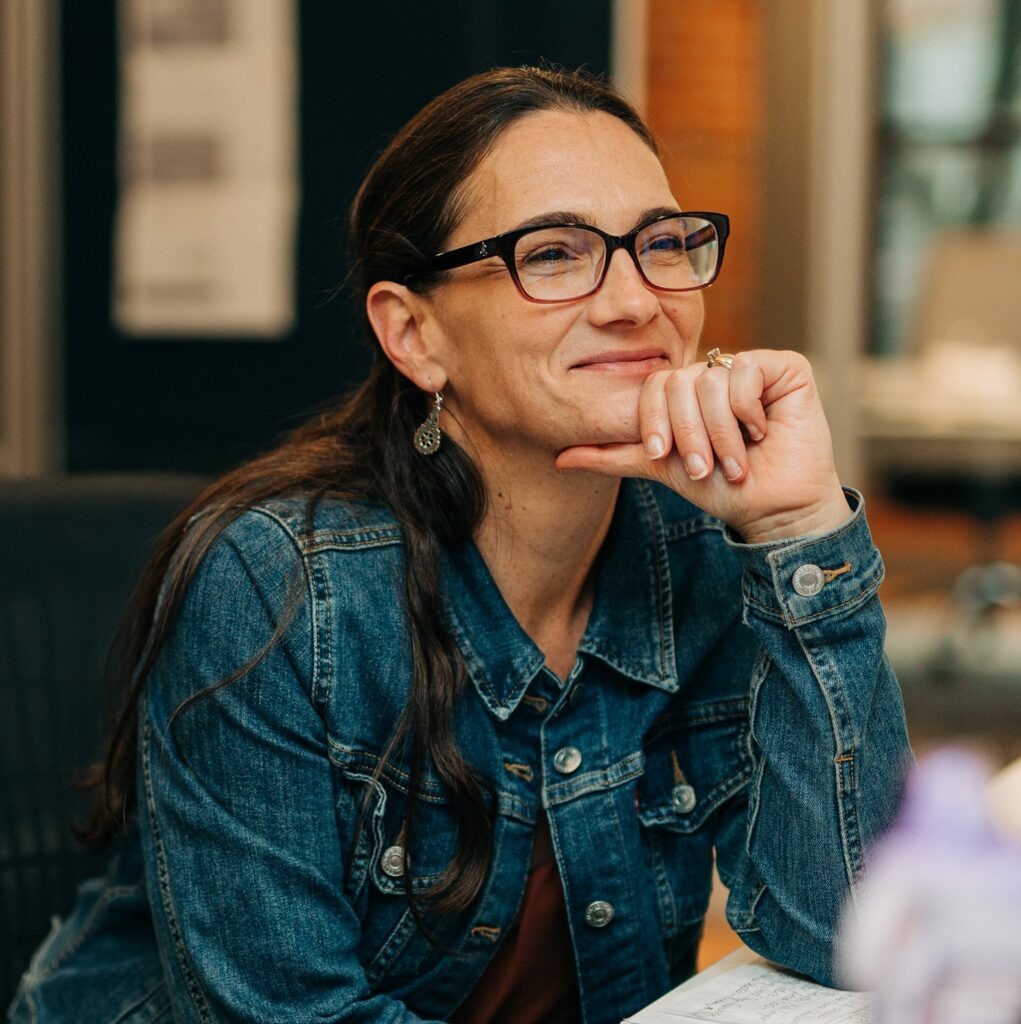 Recently, Oneupweb's Brand Manager Tessa Lighty sat down for a conversation with Brandi.
Tell us a little bit about your current position:
I'm the Vice President of Digital Marketing at Franworth. I work alongside our brand managers to set digital strategies for their websites, SEO, SEM, social, and anything digital. Basically, I'm helping them establish a solid online presence. I also manage Franworth's digital marketing partnerships to create efficiencies, measure, report on results, and share best practices across tactics to optimize the brands' returns on investment.
Do you find working with established brands or emerging brands more rewarding?
Both are rewarding in different ways. With emerging [brands], it's so fun to restructure a brand's digital footprint providing them the ability to scale and put a real strong paid strategy in place. Seeing results quickly for small business owners can be so rewarding.
And then when it comes to an established brand, I am able to be innovative & strategic and start to implement new technology or really refine the user experience.
That's a ton of fun for me. I have a psychology minor so I like to understand people's behaviors when they come to a website, book an appointment, schedule a class… It's about making it as easy as possible for the end-user to engage with a brand. Plus seeing the leads come in is really satisfying!
Can you discuss some career moves you've made?
The evolution of my career is super important to me, and Oneupweb has been an enormous part of that as well.
I started at Service Brands International (SBI) as a digital marketing director about 15 years ago. That's back when social media was smoke and mirrors, and no one knew if it was going to take off. I remember camping one night while I logged onto Wi-Fi I had to reserve the Molly Maid, and Mr. Handyman Facebook channels. I held many marketing roles at SBI and worked with a phenomenal team. I ultimately became the VP of Marketing for SBI and then we were acquired by Dwyer and then re-branded to Neighborly.
I was reassigned to five Neighborly brands, half in Ann Arbor, Michigan, and half in Waco, Texas. It was a tremendous amount of work and fun to manage. In addition to managing five brands, I was on the marketing leadership team that created the Neighborly brand. We worked with a creative agency out of NYC, did a ton of research on existing customer needs, and ended up naming the umbrella home service company Neighborly.
So, I was the VP of those five brands for three years, and my kids were growing up quickly while I was spending two weeks a month in Waco. I was missing my family, so I took a step back to be the Senior Website Manager for Neighborly.
Fast forward to 2021, there was an opening for a Digital Marketing Director at Franworth (FW), and, knowing the brands, the team in place, and potential growth opportunity it was a no-brainer to join the FW team. FW has the right work/life balance and allows me to focus on what I'm truly passionate about, which is digital marketing. Happy to say I am now the Vice President of Digital Marketing at Franworth.
What advice do you have for young women managing a work/life balance?
It is essential to be on the same page with your partner and establish your values. When climbing the ladder, it is important to keep balance. There's only so much time in a day/life and the extra hours at work may be necessary some days. However, don't let it take over; keep mind, body, soul balance.
Prioritize your number one resource, that's you, and do whatever it takes to fill your bucket to make sure that you're taking care of yourself and your family. That's first. Then, prioritize your time, your day, and what's going to move the needle the furthest for the business.
Be intentional about where you're focusing your energy and surround yourself with people that inspire you.
Who is inspiring you right now?
So many people.
I'm always super inspired by the founders of franchisors, all that they've put into creating a business, and all the risks they took to have a multi-unit franchise.
Meg Roberts [The Lash Lounge] has always been a huge inspiration. I don't know how she does what she does, she's a jedi.
My kids, my sisters (who are educators), and my neighbor inspire me. I always try to see the best in everyone and take the good to make myself a better person, to make myself stay bright.
How has your relationship with Oneupweb changed over the years working together?
When I was introduced to Oneupweb, I worked closely with the account manager and sales manager. They helped guide us on Molly Maid and Mr. Handyman web redesign, for which we ended up seeing triple-digit growth.
As far as working with Oneupweb now, it's very different.
Fernando has come to our office multiple times; the OUW team has gotten to know the brands and all the brand managers, and people at many different levels of the company.
It's so important for building trust and helping Oneupweb stand out from all the other digital agencies because we have involvement, communication, and relationships at many different levels.
What do you find special about working with Oneupweb?
What I find most special about working with Oneupweb is the trust I have with their team and their capabilities. When OUW's recommendations are executed properly, the results can be amazing. It's like a success formula. I've seen it year after year, brand after brand.
As a digital marketer, it is challenging to keep up with everything in the ever-evolving digital realm, do the research, and come up with innovative ideas. There's just no way one person, three people, or four people on a team can keep up with all of it, so I see Oneupweb as an extension of any marketing team I am on.
The deliverables from Oneupweb have never failed me, and they bring proactive ideas to the table.
The OUW team are fun people to work with and are very creative, and very respectable.
What are you most excited about for Franworth this year?
Just one thing?!
I'm excited for our portfolio brands to be ready to grow and scale (the last few years, we've been setting the foundation), and now they're in the suitable space to soar and grow. I'm looking forward to watching our brands take off and helping launch a whole new group of franchise owners.
Where in the last five years do you think the franchise industry has exceeded expectations for digital marketing?
Something that's been interesting and helped franchisors move forward is the involvement of national sports players in franchising.
It's helping these unique franchise concepts scale when they have an NBA or NFL player backing the franchisor.
Two great examples are Drew Brees with BuildStrong Academy (a Franworth consulting client) or Shaquille O'Neal with his Big Chicken brand.
Where has the industry faltered?
The franchise industry is often slow to adopt and test new ideas, applications, and strategies.
There are so many layers of communication it can take six months before everyone understands a new concept.
We're often changing a business process, so there's a lot of educating that needs to happen in franchising.
Anything else you'd like to add?
I love the whole Oneupweb team because of the fun and success we've had over the years. It's a pleasure to work with such a talented group of people. Thank you!