Meet Dave "Straight Out of the Bag" Doran
NAME:
Dave Doran
POSITION:
Director of Strategy
WHAT'S YOUR AVERAGE DAY LIKE AT ONEUPWEB?
I pop in and out of a few different worlds like a desperate, frenetic prairie dog, which suits my ADD just fine. I work in sales, evaluate potential new tools and technologies, have a couple of SEO and content marketing clients, head our local business listings management efforts for clients, and pitch in during larger strategy discussions for both clients and Oneupweb. It's the best.
TELL US ABOUT A FAVORITE CLIENT MOMENT.
My favorite client moment happened during a kickoff in Florida. While out at dinner one night, our new client contact informed us that she was proposed to in a manner that was incredibly similar to the goofball / asinine way I proposed to my wife, and we shared a great laugh about it. It was the start of a beautiful partnership, one that endures three years later.
TELL US ABOUT A FAVORITE ONEUPWEB MOMENT IN GENERAL.
Halloween 2014. Everyone was dressed in costume, there was an actual fire in the building, and we were moving that day. We set up a miniature golf course around the office. That day had it all.
WHAT'S YOUR FAVORITE BLOG AND WHY?
Fast Company. Huffington Post. Those are the only two places I need my news from.
WHAT MAKES TRAVERSE CITY APPEALING?
What's not to love? Opportunities for outdoor recreation, a charming downtown, water and beaches everywhere, and lots of folks committed to local, sustainable food. Also, if North Korea nukes us, I'm pretty sure TC will be okay.
WHAT DO YOU REALLY DO AT ONEUPWEB?
Attend meetings. Answer emails. Annoy my coworkers with the smell of heating up leftover dinner foods for breakfast.
WHAT DO YOU DO WHEN YOU'RE NOT AT WORK?
Golf, play with my kids, go to the beach, hike, get frustrated about the inequities of the world, do yard work, eat shredded cheese straight out of the bag.
IF YOU WERE STUCK ON A DESERT ISLAND, WHAT OFFICE TOOL WOULD YOU BRING AND HOW WOULD YOU MAKE YOUR DEADLINE?
I'd bring a fishing pole. Fishing poles are office tools, right?
YEARS FROM NOW, WHAT WILL STICK OUT MOST ABOUT 2017?
The birth of my second son, Samuel. He's such a great little guy. It's amazing how much pure joy kids can bring into your life.
IT'S 5:30 PM – WHAT'S YOUR COCKTAIL OF CHOICE?
Any good beer. In the beer fridge right now is Magic Hat #9.
WHAT'S THE LAST SONG YOU INTENTIONALLY LISTENED TO?
Sjowgren, "Seventeen"
FAVORITE SPOTIFY/PANDORA/GROOVESHARK STATION?
Trance Top 1000. Brain Food. Totally Stress Free.
WHAT DO YOU CARRY IN YOUR PURSE/MAN-BAG?
I don't have a man-bag. I carry a George Costanza-sized wallet. It's got receipts from 2003.
WHAT'S YOUR SECRET GUILTY PLEASURE?
It's neither secret nor guilty, but Taylor Swift's music. (Except for some of her new stuff – that girl needs to get over her drama and stick to creating infectiously poppy hits.)
FAVORITE BOOK/MOVIE/ALBUM/TV SHOW/ETC…?
Book: Notes from Underground, Dream of the Unified Field, The Fountainhead, Catch-22, The Collected Poems of Wallace Stevens
Movie: Dumb & Dumber
Album: Doves, Lost Souls
TV Show: The X-Files
TELL US SOMETHING WEIRD/UNIQUE/QUIRKY ABOUT YOURSELF.
I have never ordered a single thing from Amazon.
DESCRIBE YOURSELF IN 3 TO 5 WORDS.
Curious, opinionated, unconventional
WHAT WOULD YOU NOT BE CAUGHT DEAD WEARING?
Any piece of clothing that says "Keep Calm and _________" Also, a male romper. Are you kidding me with those?
WHAT'S ONE OF LIFE'S SIMPLE PLEASURES?
Writing poetry in a house in the woods when the fullest snow is falling outside and the world seems impossibly still.
THE INTERNET IS LISTENING: GIVE US YOUR WORDS TO LIVE BY.
Be a good person. Be skeptical of any large group. Be okay with being okay.
Up Next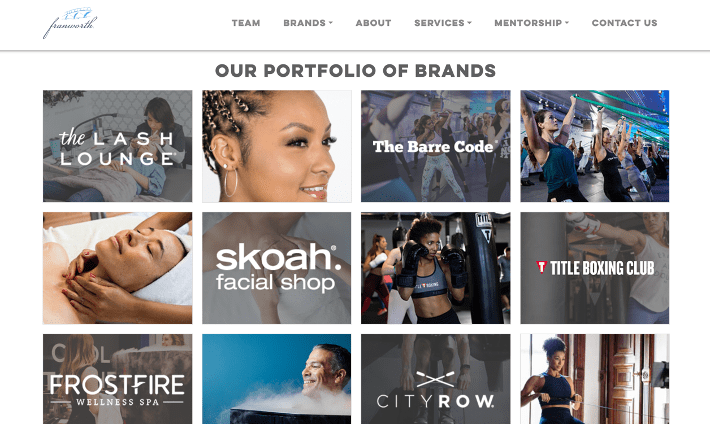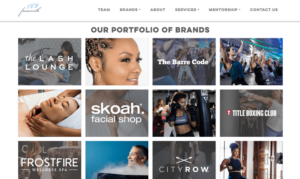 A Budding Franchise Partnership Oneupweb had been working with Franworth indirectly since May 2019 by supporting some of the franchise organization's brands. This website migration project kicked off in late February 2021 and was our first project for the Franworth brand itself. The Problem While growing their portfolio of brands, Franworth realized their Wix website...