Featuring Nicole Emenhiser; All Day Er'ry Day
Nicole Emenhiser, Senior Graphic Designer
Real talk, I've worked my entire career at Oneupweb. I've worked under two owners. I've worked under various Art Directors and Creative Directors. I've worked on a team of two; I've worked on a team of six. I've worked with huge brands; I've worked with baby-new brands. I've built brands, I've built websites, I've built individual social graphics that people only see for two seconds (if they're lingering.) I've got a short resume, but one hell of a long list of experiences.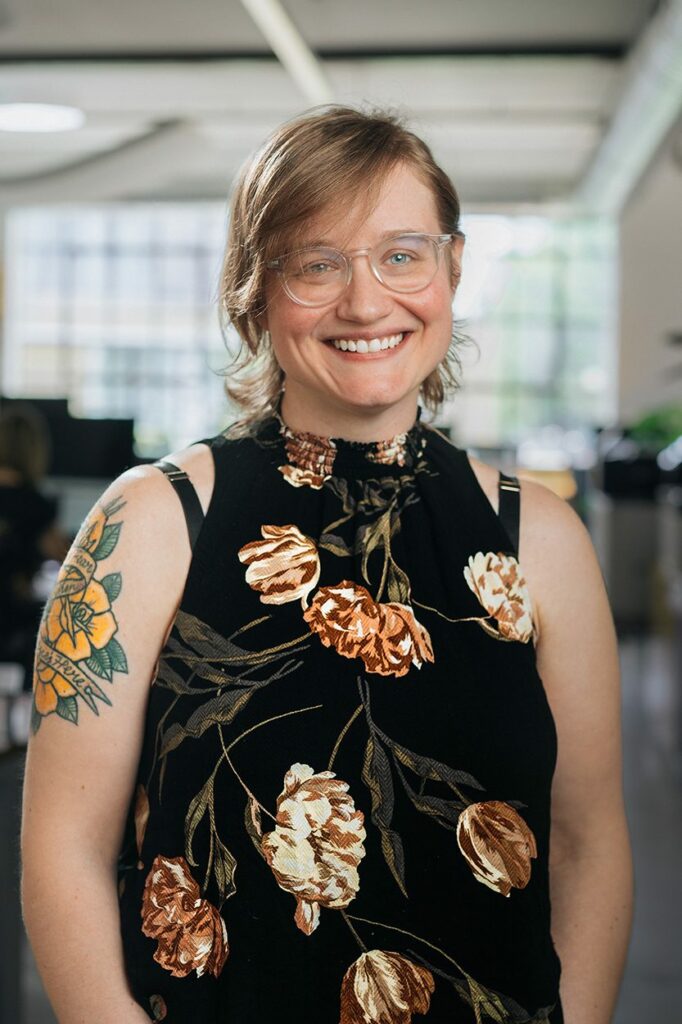 What's your average day like at Oneupweb?
I sit in my office and talk to the finger puppets I've made of all my coworkers. They're less polite than my coworkers, though, so I'd call them a pale (and tiny) imitation.
What is your best trait and how do you use it help your colleagues and clients?
I've been a total space cadet my entire life. I spend far more time in my head than anywhere else. What that means is I've got the social skills of a rock six feet under ice in the arctic, but I always have ideas to bring to the table. I like thinking outside the rules, then reining back into something realistic. I like chaos and ugly things. I like when something looks and feels broken because whatever's broken tells a story. I like anything left of center, and I like to find that left of center and bring it to a project. Being a space cadet, always wandering in my own head helps me do that.
What do you do when you're not at work?
I do all sorts of things. I paint Warhammer minis, I draw. I run, I bike and take a Muay Thai class three to four times a week. I read indie comic books, love movies, adore TV shows and my favorite thing to come from all three is the chance to dig into some extremely nerdy media analysis. I've played the Sims for, no joke, 2,000 hours.
What are life's simple pleasures?
SLEEP.
Describe yourself in three words?
Trying My Best (does that count?)