Featuring The One and Only Sara Ariza
Name:
Sara Ariza
Position:
Vice President
What's your average day like at Oneupweb?
It's never average. It starts with lots of coffee and always ends with enough material for stimulating dinner conversation (and not the gossipy type). Before 5:00pm, I'll have typically worked on three or four client accounts – setting up, auditing or approving our work. Every day I uncover something new about a client's business, so it's fun to gather our brilliant creative teams and get excited about a new ways to make our clients more money.
Tell us about a favorite client moment.
We have a client who at one time didn't feel they were getting enough love from us. They wanted more ideas, more innovation and more forward thinking. It was an eye-opening moment, for sure, because – that's our business. After hearing this, we really brought it. So much so, that the client later told us to "slow down," because they couldn't keep up! We eventually struck a good balance, and now this is a client breaking into new markets that they never thought possible because of the new ways of positioning their brand that we introduced to them.
Tell us about a favorite Oneupweb moment in general.
A few years back, I was on a call with a client when a bald eagle did a fly-by, literally three inches from the window. I let out a yelp and a couple curse words and the client asked if I spilled my coffee. Eagles are such a regular occurrence here, so much so, that now I actually find bald eagles kinda boring.
What's your favorite blog?
Nautilus – it's a great mashup of science, technology and human study. It gets your brain moving in the morning.
What makes Traverse City appealing? What are your favorite things to do/favorite places to eat, etc.?
Traverse City has great people-watching. You can sit downtown and be passively entertained by the mix of locals and flocks of tourists. And there is a lot of pride in supporting what this area produces — beer, wine, fruit and ice cream to name a few. The farmers markets are great too, especially the indoor one at the Mercato inside the old State Hospital grounds. It's a unique experience. Plus, I need the pressure of people passionate about their food to guilt me into cooking. I can let a Meijer tomato rot, but not one from here.
It's 5:30 PM – what's your cocktail of choice?
I wouldn't turn down a Rusty Nail, but Scotch at 5:30 could be dangerous…
What's the last song you intentionally listened to?
"I Belong To You (Mon Coeur S'ouvre A Ta Voix)" by Muse.
What's your secret guilty pleasure?
Fluorescent-orange cheese and peanut butter crackers.
Favorite book/movie/album/TV show, etc…?
I'm really into the Cinemax TV series "The Knick" with Clive Owen. It's dark and satisfies my curiosity of early 20th-century medicine.
Tell us something weird/unique/quirky about yourself.

I never seasoned my food (with salt or pepper) until I met my husband. I have a very bland palate.
Find out what else you have in common with Sara by emailing her at sariza@oneupweb.com
Up Next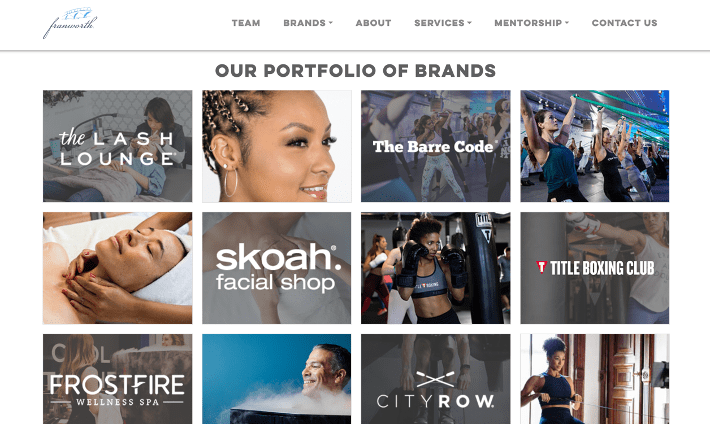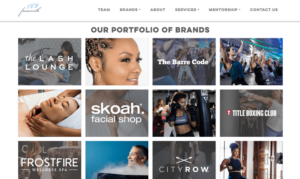 A Budding Franchise Partnership Oneupweb had been working with Franworth indirectly since May 2019 by supporting some of the franchise organization's brands. This website migration project kicked off in late February 2021 and was our first project for the Franworth brand itself. The Problem While growing their portfolio of brands, Franworth realized their Wix website...