How to Find a Good Web Development Company for Your Project
As any successful organization knows, a website is essential for attracting customers and promoting products or services. However, building a website can be a complex and time-consuming process. Fortunately, there are many great website development companies that can help you create an effective online presence. But with so many development partners to choose from, it can be hard to know where to start. This post will offer some tips and insights for finding the right web development company to successfully execute your website project.
How to Hire a Good Web Developer or Web Development Agency
Read Reviews
One of the best ways to narrow down your options is to read reviews from other businesses. While it's true that you can't please everyone all the time, by taking the time to read reviews, you can get a glimpse of each company's strengths and weaknesses. In addition, you can learn about their past clients' experiences and get a sense of what it's like to work with each development company.
While it's always helpful to get an outsider's opinion, just remember that reviews should be read with a critical eye; take them with a grain of salt. With that said, happy hunting!
Ask Around
When it comes to hiring a good web developer, referrals from friends, family or colleagues are always a good place to start. After all, who better to vouch for a company's quality of work than someone who has already used their services, and someone you implicitly trust? Furthermore, by getting a referral, you can be sure that the company you're considering is reputable and has a proven track record of satisfied customers.
Determine Your Budget
Once you've read some reviews and narrowed down your options, it's time to consider your budget. How much do you plan to spend on website development? Once you have an idea of your budget, you can start looking for companies that fit within your price range.
Cheaper companies may be able to provide basic web development services, but they may not have the experience or expertise to develop a complex website. If you have a limited budget, you may want to consider working with a freelancer or a small web development company. These companies often have lower overhead costs and can offer competitive rates. However, it's important to do your research and make sure you're working with a reputable company. The last thing you want is to end up with a poorly designed website that doesn't meet your needs, built by a company that won't provide additional support when you need it.
Consider Their Portfolio
You wouldn't buy a car without taking it for a test drive, and you shouldn't hire a web development company without checking out their portfolio. A company's portfolio is like a window into their soul – it shows what they're capable of. If you're looking for a company that specializes in e-commerce sites, then you don't want to see a portfolio full of brochure websites. Likewise, if you're looking for a company with a clean and modern style, then you don't want to see a portfolio full of dated websites.
A good portfolio will show a range of different projects, both big and small. It will also demonstrate a variety of skills, from design to development to SEO. If a company's portfolio is thin on projects or lacks diversity, it may be an indication that they're not the right fit for your project.
Did you know website development and SEO go together like PB & J?
Any good website development company will have a portfolio of their previous work on their website. However, that doesn't mean that you should take their word for it that they're the best company for the job. After all, anyone can put together a decent-looking portfolio by cherry-picking their best work and leaving out any references to unhappy customers. Instead, take a closer look at their portfolio to get a better sense of their skills and experience. Pay attention to the design elements, the code, and the overall user experience. If you're impressed with what you see, then you can be confident that you're working with a company that can deliver results.
Set Clear Expectations
Before you start frantically Googling "website development company near me," it's also important to take a step back and think about what you need from your website. Otherwise, you could end up hiring a company that doesn't meet your expectations or understand your vision.
Align on functionality.
To avoid any potential problems, sit down and make a list of everything you want your website to do. Do you need an e-commerce platform? A blog? Custom forms? Does your new site need to be accessible? Once you have a clear idea of your site's scope, you can start searching for companies that specialize in that type of work. And trust us, there are plenty of them out there.
Make your goals clear.
Make sure the company understands your vision. The best website developers will take the time to get to know your business and understand your goals for the site. They should be able to provide you with a proposal that outlines their understanding of the project and how they plan to approach it.
Ask questions.
A good website development company will be happy to answer any questions you have about their process or their experience. If you're feeling unsure about anything, trust your gut and move on to another company. With these tips in mind, you'll be well on your way to finding the perfect partner for your next website project.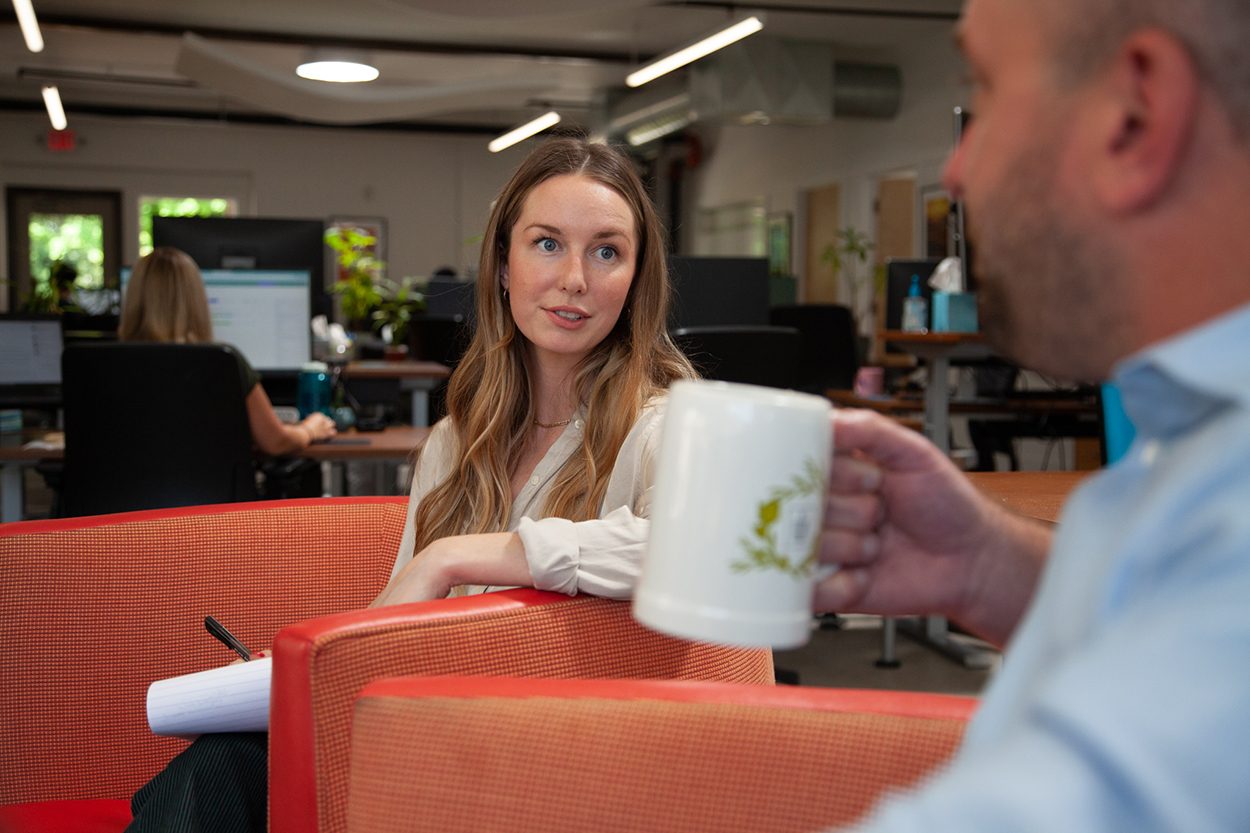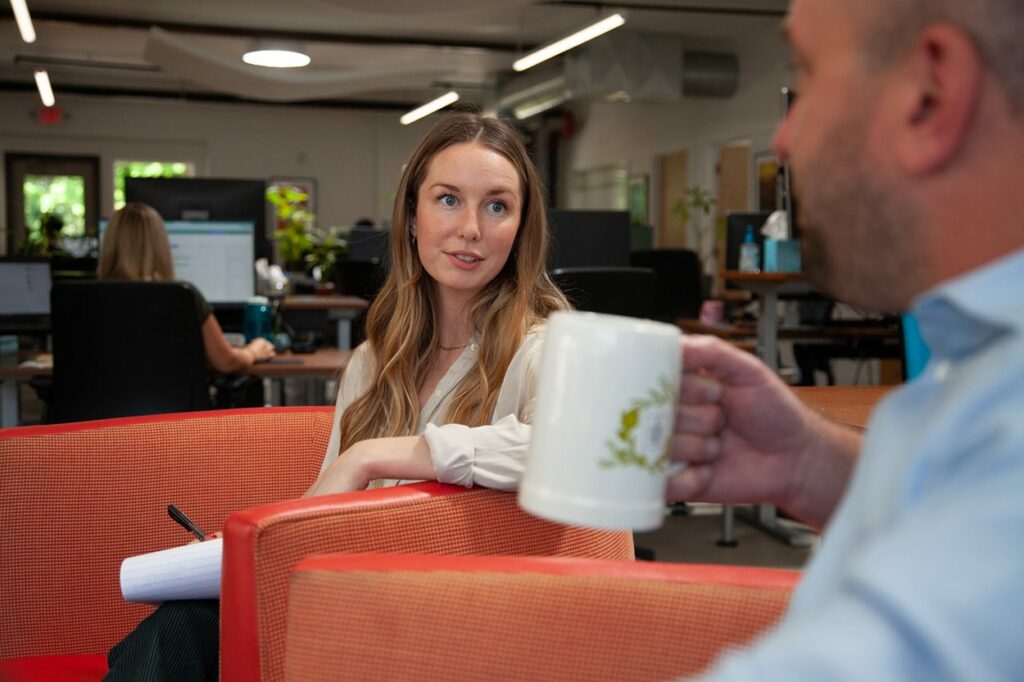 Questions to Ask a Web Development Agency before Hiring Them
Knowing how to choose the right web development agency means knowing the right questions to ask. Start with this list of questions to narrow down your shortlist even further.
Do you have experience in developing websites for businesses like mine?
Do you use prebuilt templates, or do you develop everything from scratch?
Is your website platform proprietary, or open source? If it's proprietary, is there an ongoing fee to use it?
Is your website platform easy to use? Will I have to come to you every time I want changes?
What is your process for designing and building a website?
How much will you charge for designing and developing a website?
Do you have any references from past clients?
What kind of support and maintenance do you offer after the website is completed?
Do you have any SEO experience?
Will the website adhere to best practices as they relate to Core Web Vitals and accessibility?
What kind of involvement is expected from me? Do I have the chance to provide feedback on the design?
What kind of functionality is included?
What other services do you offer?
The Web Development Company with Tons of Other Talents
Interested in learning more about Oneupweb's website development process or some of the projects we've completed for happy clients? Drop us a note!