How to Start Ecommerce on the Right Foot
Ecommerce usage is growing at an unprecedented rate across the globe, and it makes sense. Not only does a well-built ecommerce website allow businesses to sell on their terms, but it also provides a seamless customer experience.
Looking to build an ecommerce business or take more of your current business online? Here's how to start ecommerce:
Confirm that your products are fit for the ecommerce space.
Build a business plan, or update your current one.
Select a content management system (CMS) and ecommerce platform.
Build out your ecommerce website.
Set up your payment options, security layers and shipping.
Develop a marketing strategy to promote your ecommerce business.
We'll get into the details of these six steps below, including ecommerce web development tips. But first, why is it worth learning how to start ecommerce?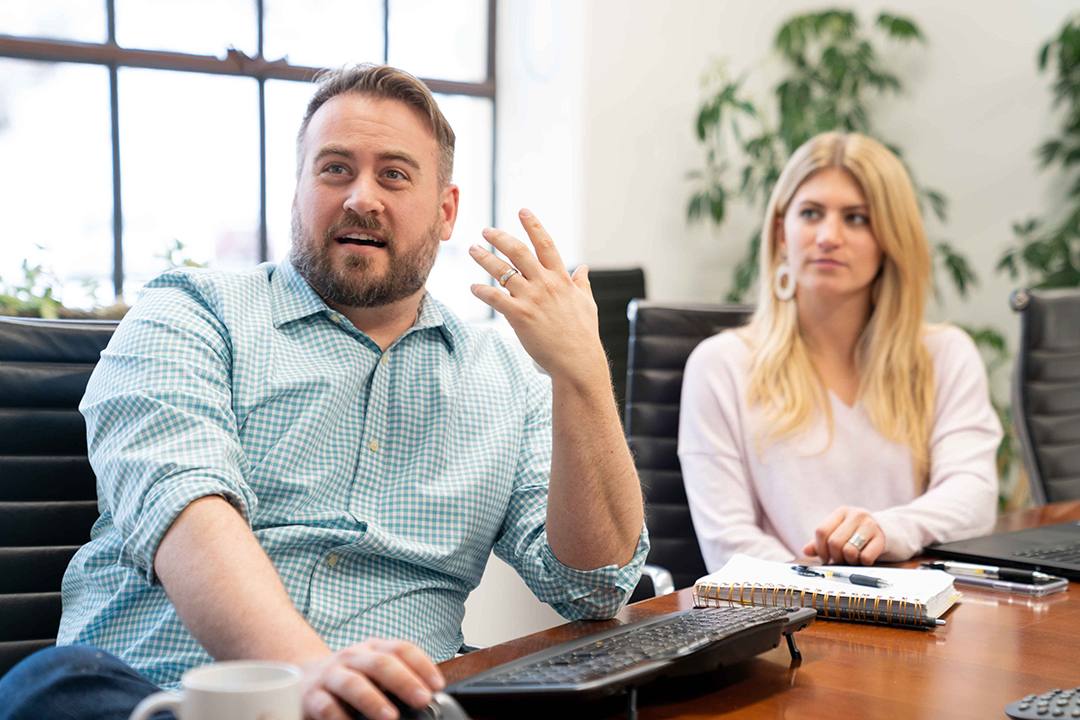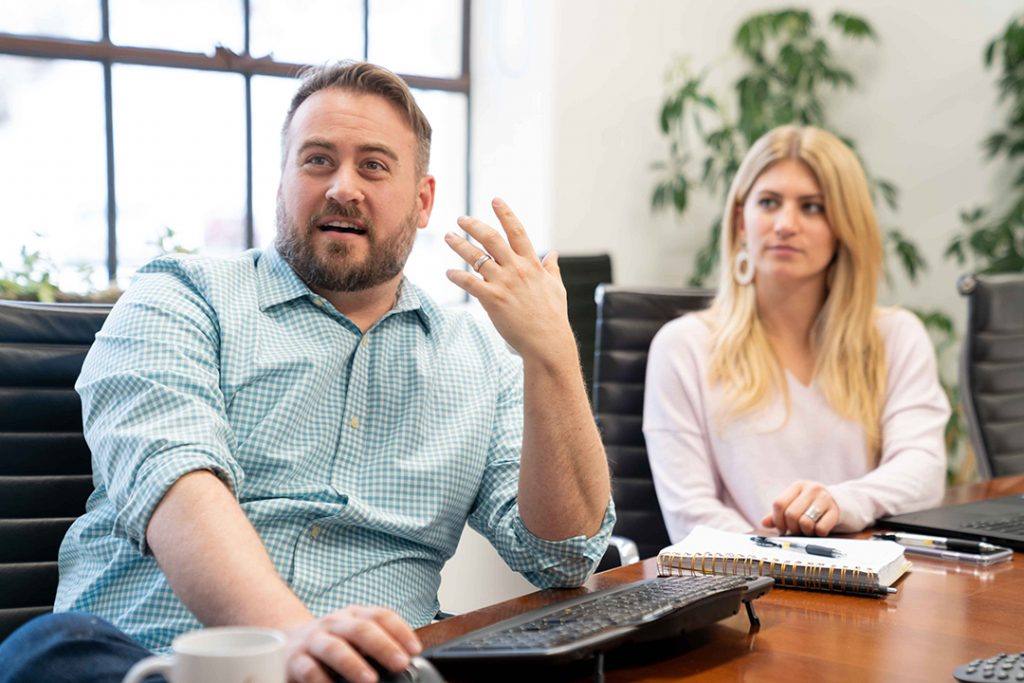 Is Ecommerce Worth It?
Yes, ecommerce is worth it! Many businesses that start with brick-and-mortar sales only find that ecommerce helps them quickly grow operations.
Here are some benefits of expanding traditional retail to ecommerce:
Expanded geographical footprint
Low maintenance costs after the initial setup
24/7 customer shopping – no traditional business hours
Positive customer service and shopping experiences
Increased visibility and customer acquisition
Easier product comparisons while shopping
More opportunities for targeted marketing and communications
The Balance Small Business explains more benefits of ecommerce.
How to Build an Ecommerce Website from Scratch
Take an in-depth look at these six steps to learn how to build an ecommerce website from scratch. We start with the prep work and end with ways to optimize your site for performance.
Confirm that your products are fit for the ecommerce space.
Before building an entire ecommerce website, research how your products fit in – and how they can stand out – online. For example, maybe you currently sell individual products, but you might do better online if you offer packages instead. Should you make your product subscription-based? Should you utilize additional marketplaces including Amazon, eBay and Etsy.
Build a business plan, or update your current one.
Before building an ecommerce site, it is important to refine your business plan to determine how to start ecommerce efficiently. These are good questions to ask yourself now:
How much are you willing to invest in getting started with ecommerce?
How much time will you be investing, and how much help will you need?
Have you worked out shipping logistics, using projected increases in sales?
Are there any legal steps you need to take? For example, if you currently have a business that only operates locally or in-state, consider regulations you'll need to comply with when you begin selling out of state.
Build a plan that fits your pace, budget and vision.
If you're starting a brand-new business (not just transitioning to ecommerce), there are more legal hoops to jump through. For example, you'll need to confirm a business name, choose a legal structure, apply for an EIN and obtain any necessary business permits or licenses. Fundera has more advice about these steps, but it's best to consult a legal professional. Make sure you have approval on all fronts before moving forward with CMS selection.
Select a content management system (CMS) and ecommerce platform.
A CMS is where you build and manage your website, and an ecommerce platform incorporates the ecommerce features like the product listings and cart. Some ecommerce platforms do double duty as a CMS (among other functions), but most operate as a highly customized plugin for a CMS – which works great if you're already pretty happy with your existing website.
While your current question may be "how to build an ecommerce website from scratch," the right CMS and ecommerce platform will ensure that you don't have to start at square one. For example, WordPress is an open-source CMS with about 60% of the market share for websites worldwide. Because of CMS's popularity, a lot of ecommerce software has a WordPress plugin that works seamlessly. You've probably heard of these three:
It is up to you to decide which ecommerce platform is best for your chosen CMS and your business goals. Some determining factors may include:
If you already have a website, which ecommerce platforms will integrate?
Do you want the ecommerce platform to integrate with an existing CRM, or should it act as a CRM?
Do you want the ecommerce platform to include email marketing capabilities?
Do you need returns management and review management services too?
Does the platform offer cart customization, or is it out of the box?
Does the platform include built-in schema markup on products? (This is great for SEO.)
Does the platform have build-in data analytics, or does it integrate with your favorite analytics platform?
Build out your ecommerce website.
Once you have selected a CMS and ecommerce platform, it's time to start building! Start with completing the software purchases and selecting the templates that will work best for your ecommerce space. Add in-depth business details, and start importing your products, including SKU#, prices, images, and other attributes.
Remember that you don't have to be limited to the built-in features of ecommerce software and your CMS. You can have an ecommerce web developer customize your site to provide a stellar user experience. This can be extremely helpful for ranking better in search results, achieving better page load speed and matching the design to your brand.
Set up your payment options, security layers and shipping.
Now it's time to set up everything behind the scenes before going live. This includes optimizing your settings, setting up payment options and making sure an SSL certificate is in place. If you haven't yet selected a shipping partner to work with, press pause until you nail one down. Also, consider whether product price will include sales tax or if tax needs to be added at checkout.
Consider implementing trust and security badges on your ecommerce site as well. These visual signals can help improve conversion rates immensely.
Develop a marketing strategy to promote your ecommerce business.
Last but certainly not least, develop a marketing strategy to promote your ecommerce business through social media, email, paid media and other channels. You might start by reaching out to your current followers and email lists, ensuring that your loyal customers are alerted about your new venture and can start buying online. Then you can develop an inbound marketing strategy to get new leads.
Ecommerce Services from Mindful Experts
Searching for additional guidance? The Oneupweb team can help you build an awesome ecommerce website, run digital ads, get started with ecommerce SEO and much more. Call our team at (231) 922-9977, or fill out our contact form to get started today.
Up Next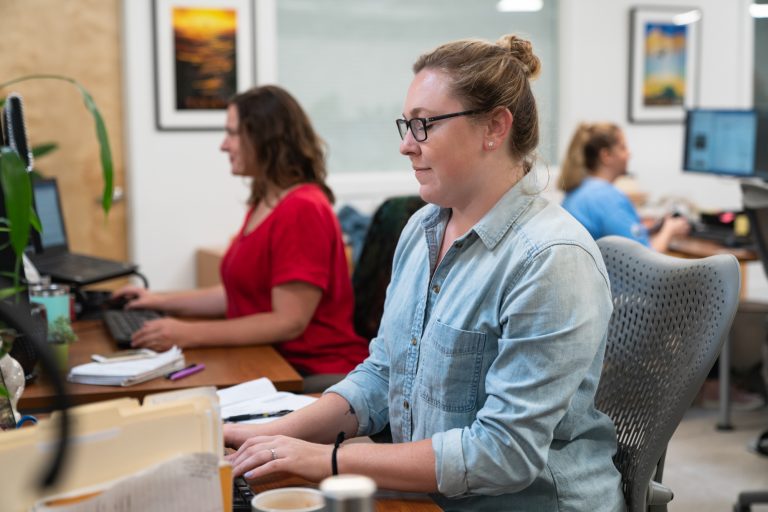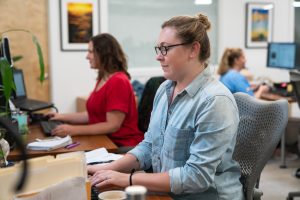 Oneupweb seeks a bright, highly motivated, strategic and experienced Sr. SEO Project Manager to join our growing SEO team. This is a highly visible role that requires you to be resourceful, creative and persistent for the betterment of the clients we serve. The ideal candidate is an expert in Google Analytics and Semrush, as well...