What Is Inbound Marketing, Exactly?
FAQs Answered
By providing relevant information, solving problems and answering questions, inbound marketing pulls your audience to your brand to make a connection and, eventually, become a customer. Oneupweb's inbound marketing experts often hear the questions below from clients and associates. Check out our answers to those inbound marketing FAQs.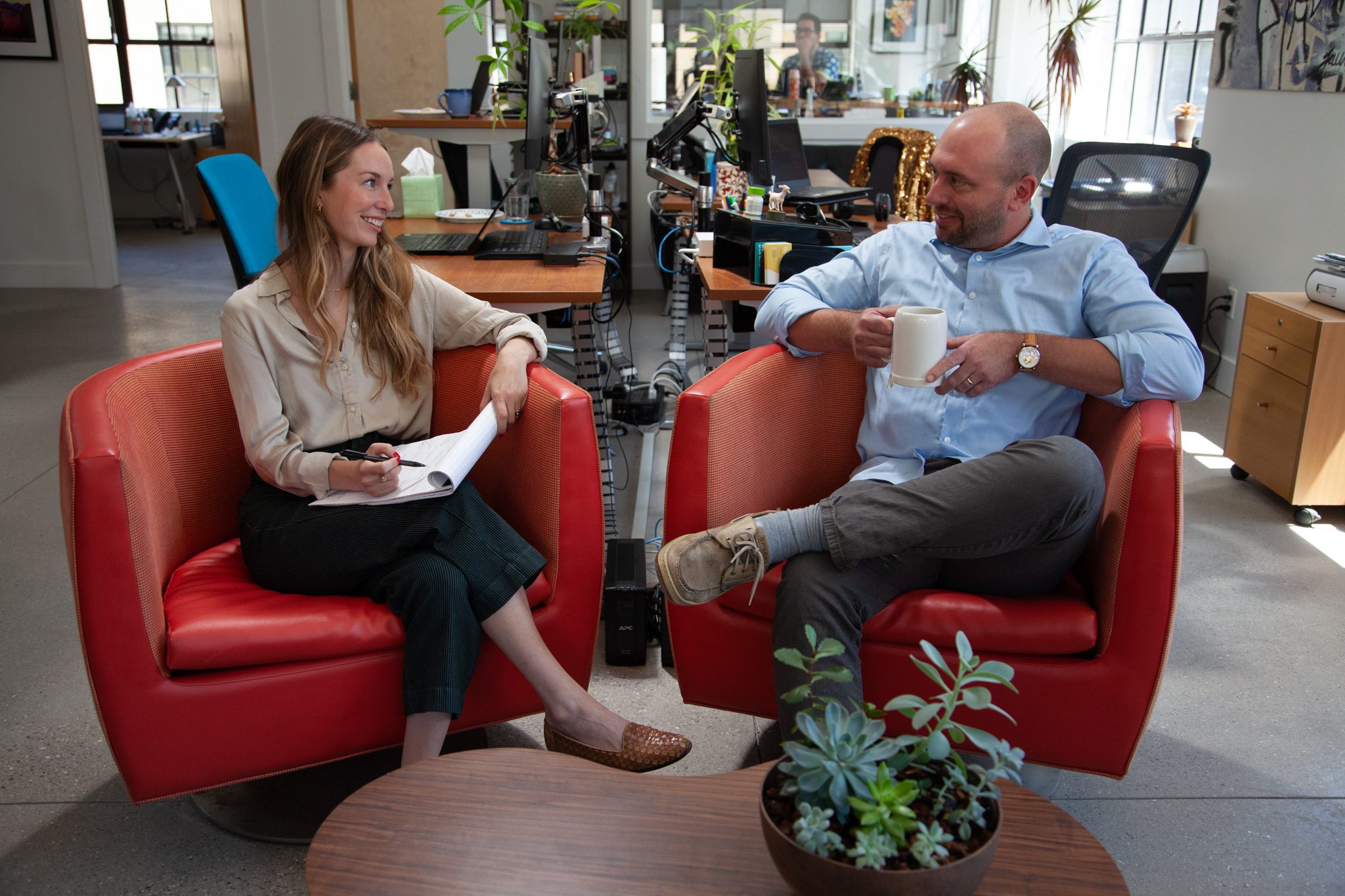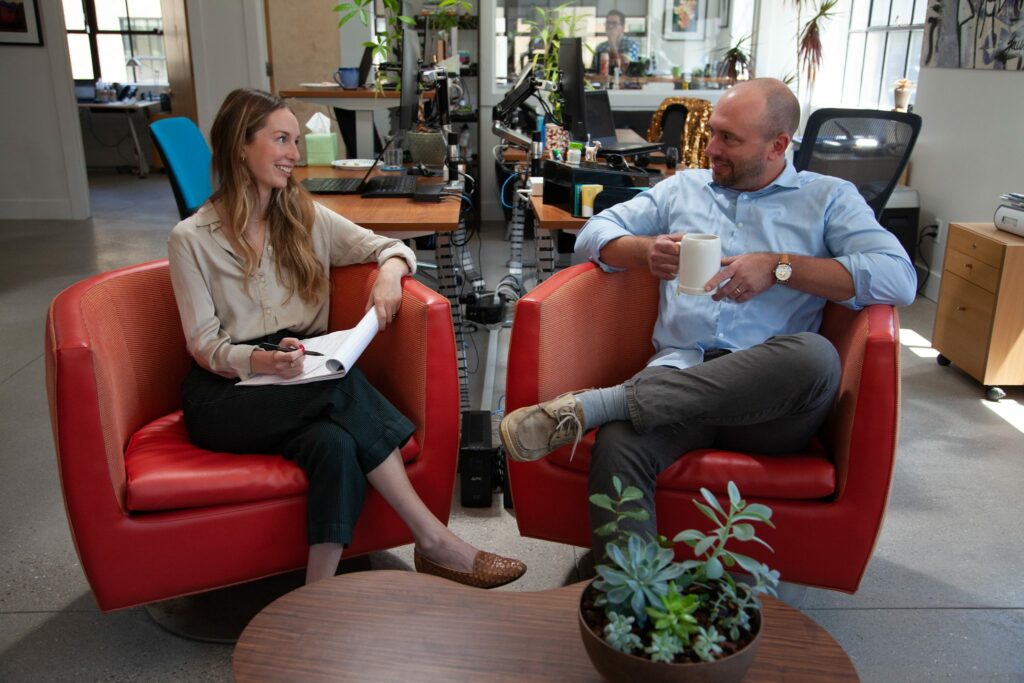 Inbound Marketing FAQs
1. What is inbound marketing?
Inbound marketing is a multi-channel marketing technique that provides touchpoints at every step of the customer journey or funnel. Unlike a traditional sales funnel, the inbound marketing funnel is simplified – Attract, Engage, Delight – and focuses on a positive user experience. HubSpot coined a popular term for that journey: the flywheel.
Inbound marketing is typically done through channels like social media, content marketing, SEO, live and virtual events, chat and email marketing – to name a few. The goal of inbound marketing is to attract new customers by engaging with them in the way they wish to engage, creating a valuable relationship that is likely to end up in a sale.
2. What is inbound vs. outbound marketing?
Outbound marketing is any ad or other type of communication that intersects or interrupts the user, while inbound marketing uses signals (e.g., search data) to meet the user where they are and attract them in a non-invasive manner. Outbound often has a wide, general audience and focuses on a product or service. Inbound has a more strategically niche audience and provides information the user might enjoy, including product or service info, if appropriate.
Here are some outbound marketing examples:
Traditional ads: radio, billboards, newspapers, magazines
Direct mail
Cold calling
Email blasts to purchased lists
Display and banner ads (usually)
Here are some inbound marketing examples:
Retargeting ads and search ads
Content marketing and SEO
How-to video content
Email marketing (usually)
Social media marketing
3. Does inbound marketing work?
Yes! Effective inbound marketing delivers personalized solutions to help solve buyer problems – and that pays off in long-term consumer trust and more business.
To see real-life metrics, check out our Honor Bank inbound marketing case study.
Will inbound marketing work for your business specifically? If you want to reach new buyers online, you understand your consumer (or have data to get there) and you can invest in a steady schedule of content production – then, yes, inbound marketing will absolutely work for your business. Different types of inbound marketing will reach different audiences; some A/B testing and research will go a long way in finding the most effective way to reach your users.
4. What are the benefits of inbound marketing?
Today's consumers have unlimited choices and endless information. They don't want to be sold to or bothered with a spray-and-pray marketing approach. That's why inbound marketing continues to be one of the best ways to introduce and promote your business. A deliberate strategy aligns with the needs of a modern buyer and creates a thought-leader reputation for your brand. After a relationship has been created, a sale is way more likely.
Some inbound marketing strategies also do double duty by boosting other aspects of marketing. For example, inbound content marketing works by optimizing your web pages to increase organic traffic. Search Engine Optimizers add relevant keywords and tailor content to match user search intent, providing potential customers with the best possible experience. Not only will this help drive users to your site, but it also helps increase your website's authority with search engines like Google, which prioritize helpful content.
5. What do you need to start inbound marketing?
If you use the internet to promote and/or sell products or services and you're looking for new ways to reach target buyers, you'll most likely benefit from inbound marketing. Check your budget to ensure you have the money to invest in a steady schedule of content production. Investing in useful, optimized content takes time and dedication to produce; like most parts of marketing, inbound strategies can take months and even years to reach their full impact.
First, decide if you're going to be working with a marketing agency or if your in-house team can handle the extra workload. Then, work to create a plan for personalized content that helps potential customers along their user journey. We're big fans of utilizing a dedicated content calendar; we even made one. Make sure to kick off your inbound marketing efforts by refreshing your understanding of your clients, your competitors and your market as a whole.
6. What are the first steps in creating an inbound marketing campaign?
If you're wondering how to start inbound marketing, the first step is to recognize which parts of your strategy may already be considered inbound tactics. Then make sure these components are in place:
Get educated about inbound marketing essentials. HubSpot provides a free Inbound Certification that will give you a solid base of knowledge.
Build your inbound marketing team. The team should include – but is not limited to – a copywriter and SEO specialist, a designer, a web developer and a marketing strategist.
Audit your current marketing and sales process to see what needs more work and what technologies you might need. Not sure where to start? Check out our Inbound FastTrack Program.
Define sales and marketing goals, both short term and long term. Each goal should be measured with specific KPIs. Write down benchmark metrics so you can measure progress.
Build your inbound marketing strategy. With your general goals in mind and current efforts benchmarked, now is the time to outline how inbound marketing will help achieve those goals.
Publish, promote and test. Make sure you've documented how you intend to do all three of these. It will help you stay on track with your publishing schedule and continually learn from what you've created.
7. Why is goal setting important to inbound marketing?
It's a constant refrain in content marketing: Set goals and define your KPIs before you start. This vital part of building a strategy ensures that your entire team knows what you're working toward and can plan accordingly. If everyone isn't on the same page, it can lead to confusion about which methods will be the most effective for reaching out to your audience.
8. Why is social media an important part of inbound marketing? 
The most important part of inbound marketing is meeting potential customers where they are, and plenty of potential customers are on social media. Different social channels are ideal ways to make a connection with customers and develop an approachable brand personality. It also extends your reach to millions of people at once, in dozens of countries.
Not sure which social media sites are the best for your brand? Brand persona creation helps you discover where your audience spends most of their time.
9. How often should you publish content for inbound marketing?
Frequency of posting on social media and publishing website content hinges on the level of competition you're up against, the goals of your inbound marketing strategy, and the time you can commit to creating and publishing content.
But the easiest answer is "often"! Then measure performance to scale up or down.
At Oneupweb, we post on social media several times a day across all our networks. Each month we create at least four new blogs, one long-form resource or guide, two videos with accompanying blogs, and one refresh of an existing piece of content. We find that this mix connects with our customers and followers the best. 
10. When will I see results from inbound marketing?
Though some channels have faster results than others, inbound marketing isn't a hack for easy gains. It's a long-term play that, with time and patience, pays off by providing better business relationships, more repeat customers and higher quality leads than traditional outbound selling. The sooner you get started, the quicker you will see the results.
To accelerate growth, consider supporting your inbound efforts with paid promotion on social media or utilizing content as a part of a paid search campaign.
11. How much does inbound marketing cost?
Cost varies based on the scale of your strategy. If you don't have customer relationship management (CRM) software – ideally, a CRM that has built-in email marketing tools – this will be part of the cost of effective inbound marketing. These tools usually have free versions to use during a trial period. We put together a resource to help you select the right CRM for your organization.
Professional Inbound Marketers Pave the Path to Success
Hiring an agency with seasoned experts can have great returns compared to solo strategizing. Oneupweb is experienced with the technology, analytics and wordsmithing required to make inbound marketing work. Reach out online or give us a call at 231-922-9977 today to tell us about your goals.