Google Announces Shopping Campaigns
Google has announced the creation of Shopping campaigns, a new type of campaign for Product Listing Ads.
These campaigns will bring new functionalities to the already popular Google Shopping product. One of the most important is the ability to browse product inventory in AdWords and build product groups for items you want to bid on. This will be achieved through the use of custom labels that allow users to tag their products with the attributes that matter the most to them, like margin.
Other new features include more detailed reporting and competitive data. The competitive data now available for Shopping campaigns includes features offered in the current search and display campaigns, such as impression share information and aggregated competitor performance data for similar products.
Currently, Shopping campaigns are only available to a limited number of retailers and admission is only by request. The global rollout will be gradual, but Shopping campaigns should be available to all advertisers in 2014.
Up Next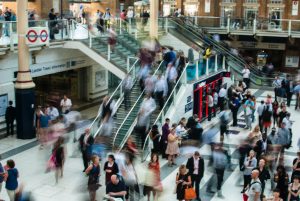 When you've worked in marketing for a couple of decades, you've surfed hundreds of waves of change in digital marketing. Through it all, these have been the top digital marketing FAQs we hear at Oneupweb. Cruise our answers to these marketing questions, and feel free to ask us something directly. Who should I be marketing...