Guided Selling: The Importance of Curation in Ecommerce Marketing Strategy
With 25% of American shopping malls expected to close by 2022, doubt concerning the viability of traditional retail is increasing. Yet, no matter the future of big box stores or traditional retail in general, those working in the ecommerce digital marketing arena would be wise to study and apply what brick-and-mortar stores do best: guided selling.
Amazon, Walmart and The Honest Company have three very different business models that have boosted their ecommerce success through guided selling strategies.
Here's how to optimize your ecommerce marketing strategy by implementing guided selling.
What Is "Guided Selling"?
Big data makes consumer research accessible but also confusing due to the sheer amount of information available about shoppers. Direct-to-consumer brands have done a superb job of acquiring customers online and collecting first-party data about them. Making sense of all that data facilitates the creation of highly personalized shopping experiences, or guided selling. In fact, some D2C brands have done so well online that they are flipping the traditional formula upside down by opening brick-and-mortar stores to expand their customer base.
In recent years, increasingly sophisticated data collection and technologies have dramatically improved ecommerce sites' ability to personalize the user experience. The change is reflected in web design itself: just compare Zappos.com of 2006 to Zappos.com of 2020. Whereas limited technology and integration previously forced a "spray and pray" approach, today's design guides the user toward products he or she will likely find highly relevant based on previous browsing and purchasing behavior.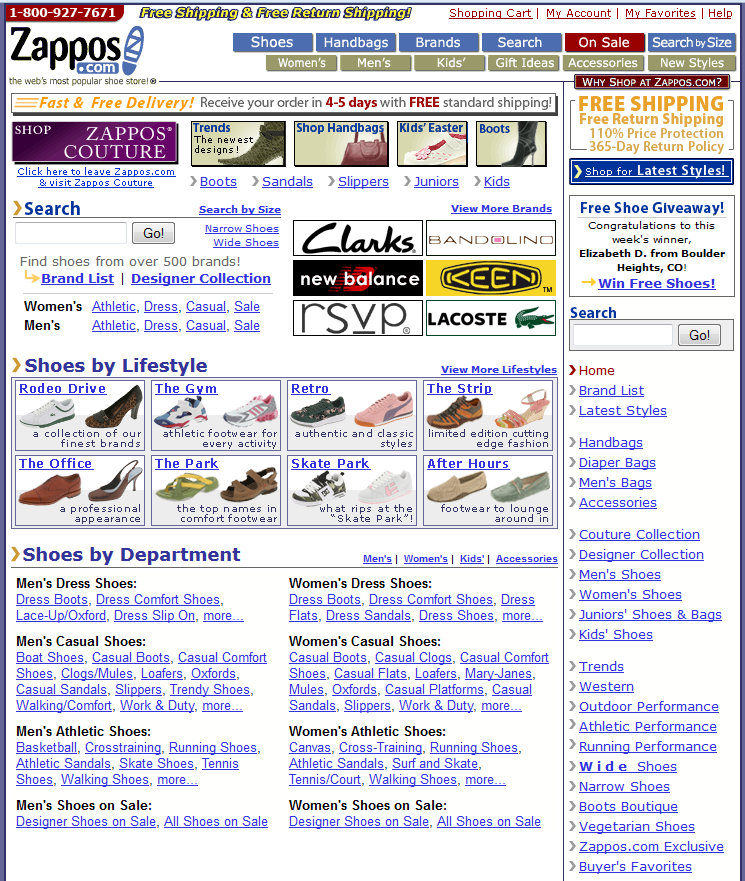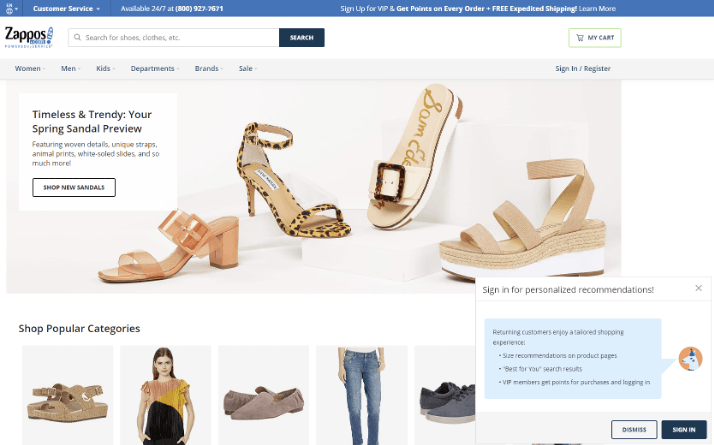 Guided Shopping and Millennial Consumers
Guided selling takes on particular importance for retailers seeking to attract millennials to their online storefronts. Consider these statistics about millennial shopping habits, compiled by conversion rate experts Invesp:
In 2020, millennial spending will account for 30% of total U.S. retail sales.
67% of millennials prefer online shopping over in-store.
54% of millennial purchases occur online.
40% of millennials have conducted a voice search to make an online purchase.
8 out of 10 millennials won't make a purchase without reading a review first.
Finally, Deborah Weinswig, CEO and founder of research and advisory firm Coresight Research, says, "Free delivery and competitive pricing are table stakes for retailers, but almost half of millennials rank same-day delivery as important when shopping online. We think this underscores that younger consumers are less likely to view ecommerce as a commodity-focused, price-driven counterpart to store-based retail. It points to a channel-agnostic attitude from digital natives: They expect similar immediacy from the online channel as they get from buying in stores."
In order to draw more young consumers to online stores, ecommerce digital marketing programs must embrace some of the things that used to make traditional shopping so appealing – namely, personalized product recommendations and lightning-fast acquisition of purchased products.
Customers want to be guided, but they don't want to sacrifice the experience of shopping. As in content marketing, a successful ecommerce marketing strategy is about curation, not direction. It's a page straight from the traditional retail playbook: greet the customer (preferably by name); highlight what's new, relevant or on sale; and let them discover.
No one appreciates a hovering salesperson. But we all like to feel special.
Striking the right balance will make your ecommerce customers feel the love. Got questions about how to modernize and optimize your ecommerce marketing strategy? Drop us a note – we'd be happy to help.