What is Content Marketing?
Hopefully you've gone and spent two minutes with Freddy and Gill this week, and if you haven't, you should go check out the Monday Marketing Minute on "What is content marketing?" Gill and Freddy discuss some of the key reasons that brands use content marketing, like getting in front of and engaging your audience as well as validating your brand as the expert on a topic. Speaking of experts, we promise that Freddy and Gill, both members of our amazing content team, actually knew what content marketing was before today.
All caught up? Good! Now let's go beyond the minute to talk more about what content marketing is and how you can use it to help secure your brand more customers during their buyer's journey.
Content Marketing for Your Sales Funnel
You know you aren't just creating content for the hell of it, right? So, what is the point of it all? Who is going to engage with your content? When in their customer journey are they going to find the information you are providing them? Will they have already found similar information from your competitor earlier in the journey?
These are all great questions to ask yourself and your team as you prepare your content marketing strategy. There is no one answer for every brand, as every customer journey is different. There are, however, a few key things you can make note of when it comes to content marketing for your sales funnel. HubSpot, a leader in content marketing, breaks the customer journey into three steps and gives great examples of what type of content your team could create for each individual stage.
Step 1: The Awareness Stage
This is the first stage of the customer journey. Your customer knows they have a problem and they are looking to solve it, but they aren't sure where to start. To Google they go! But wait! Will they find helpful information from your company there, or has your competitor already caught their attention in this first stage? If so, you've lost the chance to get in front of your customer.
Try this: do a Google search for a simple problem that you hear a lot of your customers are having. Do you come up in the search results? Try doing a branded search (just add your brand name to the search) with the same question. Do you have content that is speaking to your customers' biggest problems? If not, this is where you should start in your strategy. Create content that brings the customer into your space for their first interaction with your brand.
Some great content types of the awareness stage are:
Whitepapers
eBooks
Tips sheets
Checklists
How-to guides
Webinars
Blog posts
Social media posts
Videos
Step 2: The Evaluation Stage
Now you have created some great educational content for the awareness stage of the customer journey, so what next? Time to help your customer evaluate their options. This is where content that showcases your differentiators is crucial. The content found in this stage should help qualify your customer on whether they are a good fit for your brand. Although the idea of closing every single customer who reaches this stage sounds great, if they aren't a good fit, you can expect to hurt your customer retention numbers in the future.
Some examples of content you should be providing during the evaluation stage are:
Product-specific content
Case studies
Demos
FAQs
Customer reviews
Samples
Comparison charts
Infographics
"No matter what media you choose, the key to results with content marketing is having something interesting or important to say, not just something to sell," according to Susan Greene, copywriter. "Well-written, purposeful content will showcase your company's expertise and elevate its image in the mind of your customer."
Step 3: The Purchase Stage
Alright, your content has made the consumer aware of your brand, they have read all your great information telling them why you are a good fit to solve the problem they are having. Now it is time to purchase!
Not so fast. Don't assume that just because you have held the consumer's attention to this point that they will decide to work with you. Your content marketing journey isn't over yet.
Take a look at what your consumers' needs have been so far. Did they read everything you had on pricing and how you compare to others? Maybe budget is a roadblock for them. Use this information to provide them with a coupon or a free trial of your product. Maybe they need to know more about how things work before signing on the line; in this case, offer them a live demo. This stage is the final nudge to coax your customer toward making the right choice, which is buying from your brand, of course!
Some examples of content you should be providing during the purchase stage are:
Live demos
Coupons
Free trials
Consultations
Audits
Drip email campaigns
But Wait, There's More!
Seriously, this is just the tip of the content marketing iceberg. There are so many different ways to set up a successful content marketing strategy for your brand and the options are only growing. Before writing out your content marketing strategy, make sure you always consider:
What is your customer profile?
What kind of time does your team have to dedicate to content marketing?
What questions and problems are you customers seeking solutions to?
Where do you fit into that journey with them?
Want to learn more about content marketing? Check out some of our other great blogs on the topic, like our four-part series on data, relevance, seasonality and intrigue.
Work with the Experts
Don't have the time to tackle content marketing on your own? That's okay! Many business owners don't. Take a moment to reach out to the experts at Oneupweb to see how we can help you with your content marketing strategy.
Up Next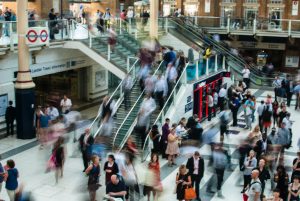 When you've worked in marketing for a couple of decades, you've surfed hundreds of waves of change in digital marketing. Through it all, these have been the top digital marketing FAQs we hear at Oneupweb. Cruise our answers to these marketing questions, and feel free to ask us something directly. Who should I be marketing...