How to Convert Abandoned Carts – And Avoid Them
Everything fell into place; your customer found precisely what they were looking for and added two to their cart. Before they converted, they left. Abandoned cart recovery is crucial to any brand's ecommerce success, but it can take time to develop an effective strategy.
So, we did it for you. Learn why customers abandon carts, how to evaluate your company's abandoned cart recovery rate and a few strategies to increase cart recoveries. You can also take the big ideas with you!
What Is Abandoned Cart Recovery?
Abandoned cart recovery is a customer acquisition strategy that relies on a mix of email automation, retargeting ads and intuitive design to nudge customers to complete a transaction they've already started. Abandoned cart recovery is considered the lowest section of the sales funnel; the customer is on the edge of conversion and just needs a push to finish the job.
That nearly-there component makes your abandoned cart strategy extremely lucrative. It's worth spending time and budget to support conversions and improve your abandoned cart recovery rate.
Why Do Customers Abandon Online Shopping Carts?
There are plenty of uncontrollable reasons why customers abandon carts. Something as simple as an (im)perfectly timed text, call or notification can cause users to leave your site. While you can't protect customers from distractions, you can reduce the number of barriers that slow conversions or make it harder to finish a transaction. Some brands call this friction.
The most common reasons why online shoppers abandon carts are:
Unexpected costs.
Return policies.
Too many steps in your checkout process.
Not enough payment method options.
Shipping times are too slow.
Let's quickly run through these barriers and explore a few ways to reduce their impact on consumers.
How to Reduce Abandoned Carts in the First Place
Unexpected Costs at Checkout
Shipping and taxes can substantially increase the total cost of a product at checkout. The solution is relatively straightforward; include as much pricing as possible on the product page itself. Most eCommerce platforms like Shopify and WordPress offer flexible settings that make placing retail price and shipping estimates on the product page easy. This usually means that the only additional cost shown at checkout is tax, which is typically the lowest cost input of the transaction.
If it makes financial sense for your business, take the easy way out. 66% of consumers say they expect free shipping on all orders and a 33% will only shop online retailers with free shipping. That's a good motivator to explore ways to offer shipping free of charge!
While it may not work for all brands or products, another solution is to build a portion of the expected fees into the product price. Then, limit shipping costs to a part of the actual cost. Consider You're So Jelly, a fictional (for now) jelly company. If their average shipping price is roughly $5 per jar, they could increase the retail price by $1 and offer free shipping on orders of four jars or more. This would increase average transaction value with little impact on margin!
Return Policies
Include return and warranty information on the project page. According to one study, 11% of all abandoned carts are caused by an overly restrictive return process. One of the most effective strategies is to create a comprehensive return policy page and link to it from every product page. This simple tactic level sets consumer expectations and inspires confidence in their purchase.
Return information is so crucial to the shopping experience that Google is now featuring it in search results. Brands can use schema markup to display company or product specific return policies on the search engine results page the same way users can see product reviews.
Too Many Steps in the Checkout Process
Ecommerce is supposed to be fast. Don't pump the brakes with a slow, multi-step checkout process. Gathering customer information is valuable, but avoid asking customers for their full life story or strong-arming them into creating an account. 42% of consumers say they've given up on a transaction because they were forced to create an account or the checkout process took too long.
Always offer a guest checkout option and just collect the basics; name, email, billing and shipping information. Have faith that your product and your follow-up marketing efforts will bring the customer back for more. If you're still struggling, start counting clicks; run through the process yourself and see how many decisions or actions you're forced to take.
One long-term theory is to limit the number of clicks from landing page to conversion to 3. There is plenty of data available to dispute the "three-click theory", so make sure every click gets the user closer to their perfect product rather than the cart.
Take the Nike website. It takes about 7 clicks to get from the homepage to the cart, but at every step of the conversion path, users are filtering products based on what they need.
Not Enough Payment Options
By 2024, over half of online purchases will be made from digital wallets. Options like Google Pay, Apple Pay and others make online transactions seamless, safe and quick. In addition to traditional credit cards, we recommend offering Google Pay, Apple Pay and PayPal.
But What About Buy Now, Pay Later?
We're glad you asked! Before using a BNPL option, make sure you understand the fee structure and payment schedule. More than 20% of consumers say they used a BNPL option to pay for holiday shopping purchases in 2021 – more than double the rate in 2020. With Apple's move into the BNPL market, that metric could increase dramatically.
Shipping Times Are Too Slow
Remember that online, you're not up against the retailer down the street or even your top competitor. You're up against every ecommerce experience a consumer has had, including the likes of Walmart and Amazon. If you're going toe-to-toe with Bezos, speed matters.
Just like shipping costs, add expected shipping times to the product page to establish customer expectations. This mitigates the disappointment they might experience when they learn they won't receive their jar of "You're So Jelly" artisanal spread for an entire week! Add a realistic shipping timeline and offer a range of carriers, if possible. Remember, under-promise and over-deliver.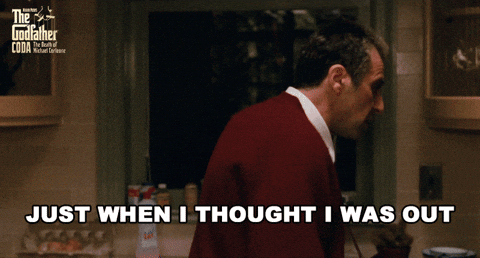 How to Convert Abandoned Carts
No matter how many tweaks and improvements you make to your site and transaction process, there will always be abandoned carts. By reducing barriers and optimizing cart recoveries, you can substantially mitigate the impact of abandoned transactions on your revenue. Here are a few ways to pull customers back in!
Develop Your Abandoned Cart Email Strategy
The most accessible and effective way to recover abandoned carts is via automated email marketing. Most online sales platforms have free abandoned cart emails built-in; users simply need to switch the automation on.
You can get more out of cart recovery emails by taking it one step further with personalization! Shopify and other tools can help you include information pertinent to the user and product based on their previous session or account. This might include:
The customer's name
The content of their carts
The total price of the cart
A list of products they viewed during the previous session but didn't add to cart
Your cart recovery email should also address some of the barriers we discussed earlier. Add information about returns, payment options, warranty coverage, or discounts, any of which could allay concerns that initially caused the customer to leave the site. Make email automation a part of your comprehensive email marketing strategy.
Abandoned Cart Retargeting (Remarketing)
Remarketing is the paid media tactic that serves ads to audiences that have already interacted with your brand. Abandoned cart retargeting focuses ads on users who have abandoned their carts. Most of these campaigns include creative and copy that specifically includes products that users have added to their cart or basket. For example, if I abandoned a cart full of You're So Jelly's delicious cherry preserves, I might notice delicious display ads on various sites as I surf the 'net.
Hey, What About Reengaging Lost Leads?
A quick aside to the B2B crowd out there. Lead recovery strategies are very similar to abandoned carts but with a few subtle differences.
B2B lead generation is about building relationships. While there might be some room for automated emails for users who start but fail to finish a form, don't rely on automation for lead recovery. Instead, use automated alerts in Salesforce, Asana and other CRMs to nudge you to write a personal email.
Try to squeeze in some of these tidbits before you hit 'send':
Address the services that the user expressed interest in initially.
Ask questions to reignite a conversation.
Provide relevant resources and information.
Abandoned Cart Statistics
If you've made it this far, you're committed to raising your cart abandonment game. Use these cart abandonment stats to gauge how well your brand is doing!
The average cart abandonment rate is approximately 69.57%. There are a ton of estimates out there, but a roughly 70% metric is the most accurate in our book.
The average open rate on abandoned cart recovery emails is 41.8%.
The average click-through rate on abandoned cart recovery emails is 9.5%.
The average cart recovery conversion rate is between 0.5% and 12.5%, depending on the number of orders per month and average cart value.
You Gotta Play the Whole Game
Ecommerce is an expansive environment that moves fast. To grow, brands need to address every part of the sales funnel and make informed strategic decisions. For over 20 years, Oneupweb has leveraged designers, developers, writers and techniques to supplement in-house marketing teams. We're on your team; get in touch or call 231-922-9977 to tag us in!