Meet Lauren Hucek: Teamwork Goddess
Lauren Hucek, Project Manager
In 2013, I traded the Chicago suburbs for small-town, rural living, and I haven't looked back. Traverse City is the perfect blend of Midwestern hospitality, big-city dining and cultural amenities, and a thriving agricultural hub, all nestled against the backdrop of the Great Lakes – the planet's largest freshwater system. In fact, living near these vital waters inspired me to earn a bachelor of science in Freshwater Science and Sustainability. Professionally, my career has included a wide variety of roles, ranging from managing a bakery to non-profit fundraising to coaching figure skating. At Oneupweb, I'm a project manager, supporting internal operations by optimizing and streamlining our ways of working.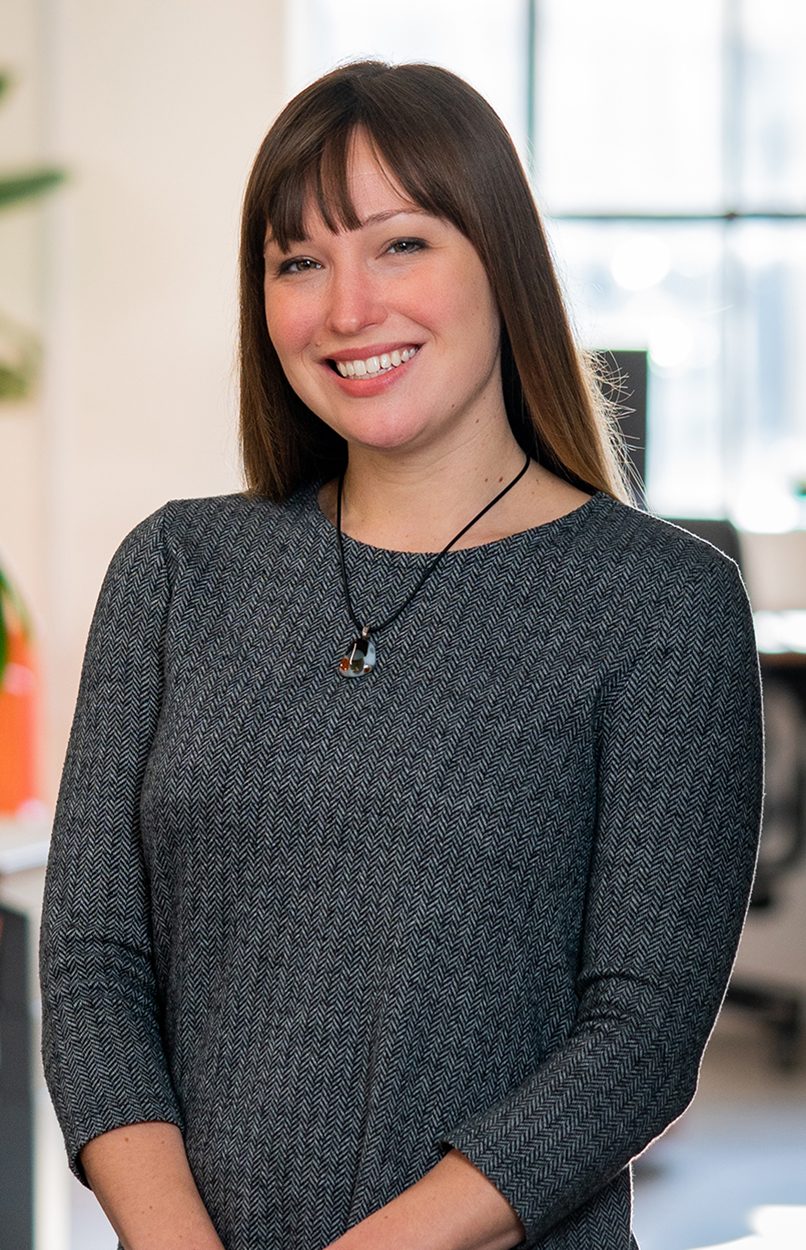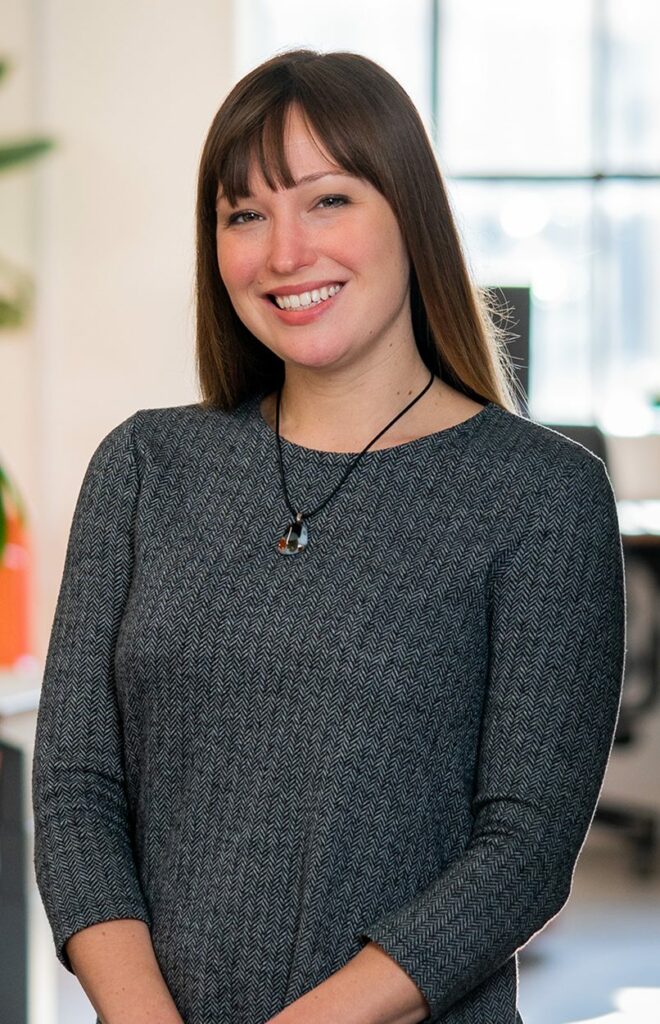 What's your average day like at Oneupweb?
I primarily work with our internal teams, helping develop and refine processes and providing support for our project management system. My day usually involves creating spreadsheets, attending meetings and testing out new technology that can better our work. I occasionally wear my account manager hat, working directly with a handful of wonderful clients, as well.
What do you like most about Oneupweb?
The collaborative culture. When all your colleagues are talented, hard-working and compassionate, teamwork really makes the dream work.
What do you do when you're not at work?
When I'm not at Oneupweb, you can often find me coaching figure skating at our local ice rink or spending time outside, either hiking or biking. I also serve on the board of directors for Grass River Natural Area.
What are life's simple pleasures?
Freshly laundered sheets. A warm cup of coffee. A quiet hike in the woods.
Describe yourself in three words?
Introspective, competitive, persistent