Meta Description Length for SEO
Google recently increased the display length of standard organic search text snippets and meta descriptions. In the past, the search snippet was limited to approximately 165 characters for the majority of query results. (The same length recommendation applied to meta descriptions.) As of the start of December 2017, that character limit was nearly doubled, allowing for two- to three-line snippets to increase in length to three to five lines (270 – 320 characters) in most cases.
The example below shows a 317-character meta description and featured snippet: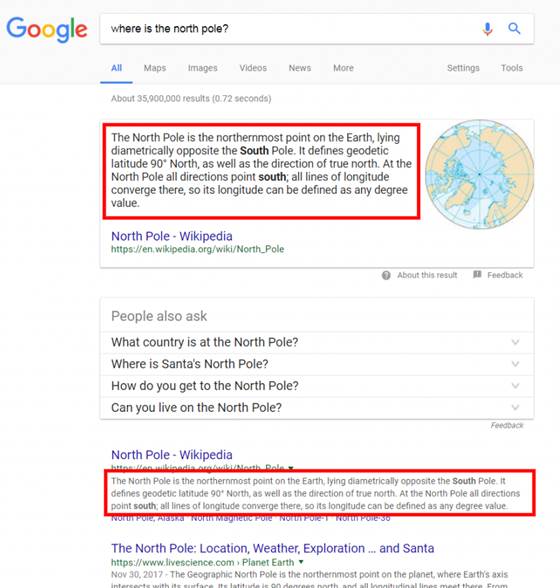 This increase in character limit has many implications for Search Engine Optimization, including:
An increase in meta description length (There's no official new recommended length from Google, but industry experts are suggesting 250 – 300 characters.)
An opportunity to edit or rewrite meta descriptions to answer consumer questions more directly in the meta description, with an aim to capture additional featured snippets for your brand
A possible decrease in click-through rates for search results that are located lower on page 1, as longer featured snippets will take up additional real estate at the top of the page. At the same time, there may be an increase in click-through rates for search results that rank higher on page one.
Right now, there is tremendous opportunity to rewrite or "beef up" meta descriptions for the most important landing pages on your website. Reworking meta descriptions to take advantage of longer character lengths will help capture more real estate on the search engine results page and increase the likelihood that information from your website will be used to populate the featured snippet. It's important to note that the snippet length differs from query to query.
For more information or to schedule a time to talk about how Oneupweb can help with your search engine optimization contact us here.