Music Tuesdays! Exciting!
All right y'all, here's a mix and match of some of my favorite songs right now. I can never pick a specific sound or theme and stick to it. It's literally impossible. So here it is, my (Totally Subject to Change at Any Given Moment) List of Five Favorite Songs (Today).
(And since rules are for chumps, I'm totally sneaking in other recommendations.)
1. "All In Together" by Professor Elemental, featuring Nick Maxwell
I've got a playlist on Spotify I just call "Happy!" because that's all it is, songs that make me feel good and happy. This is one of my absolute favorites. Professor Elemental is an artist in the genre affectionately dubbed "chap-hop," which is, at its heart, steampunk hip-hop. It's totally creative, old-timey and a hell of a lot of fun. Check out his songs "Splendid" and "Fighting Trousers," too.
2. "Nicknackatory" by Mr. B the Gentleman Rhymer
Another chap-hop favorite! "Nicknackatory" has a great beat and the lyrics are awesome. Also, side story, Mr. B. and Professor Elemental had a bit of a rivalry, called the Chap-Hop Wars, going until they finally declared peace for the sake of chap-hop. Good times. If you're digging Mr. B, be sure to listen to his songs "(I've No Wish to) Keep It Real" and "Hail The Chap."
3. "Vava Voom" by Bassnectar with Lupe Fiasco
For me, the best running music is the type that kiiiiind of makes you want to punch someone in the face. Not that I would. Probably. (Let's see if they'll let me keep that line in.) Either way, "Vava Voom" has got that hard beat that makes running a breeze. If you like the heavy dubby stuff, listen to "Loco Ono" by Bassnectar, "Get Down Lay Down" by Ajapai and "Flying Spaghetti Monster" by Doctor P with Cecile Charlton.
4. "On Melancholy Hill" by Gorillaz
Everyone and their monkey's uncle (heh) has a favorite Gorillaz song. This is mine. Skipping the obvious like "Clint Eastwood," be sure to also listen to "Kids With Guns," "El Manana," and "Dirty Harry."
5. "Half Crazy" by The Barr Brothers
So a little backstory on me, I hate music from the '60s, '70s, and '80s. It's like elevator music; mind-numbing and awful. (I get a lot of flak for it, but it's true and I have no shame!) That being said, when I heard "Half Crazy" I think I went crazy trying to find more like it. I tried making a Spotify radio, but after downvoting about 45,000 songs from the '60s and '70s Spotify panicked, started judging me, and served up N'Sync. Yeesh.
So there are my
kind-of-not-really
5 song suggestions for you on this lovely Music Tuesday.
By
Nicole Emenhiser
Up Next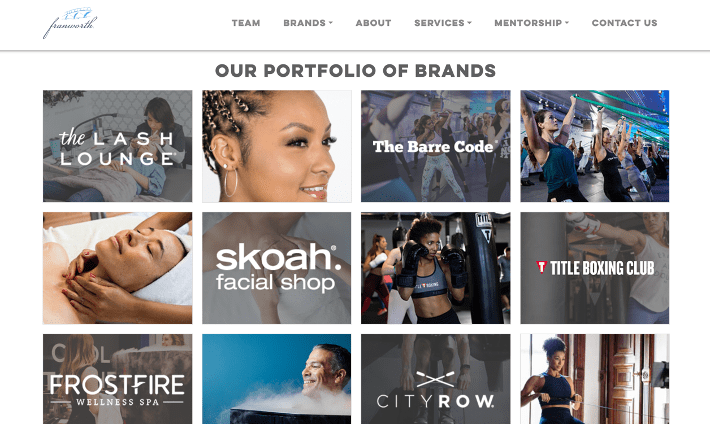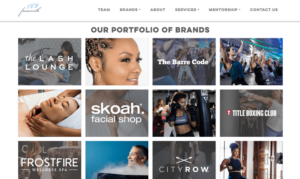 A Budding Franchise Partnership Oneupweb had been working with Franworth indirectly since May 2019 by supporting some of the franchise organization's brands. This website migration project kicked off in late February 2021 and was our first project for the Franworth brand itself. The Problem While growing their portfolio of brands, Franworth realized their Wix website...