Oneupweb to Host Google-Sponsored Event

Oneupweb and Google have teamed up to help put Traverse City on the map! Do you own a business in Traverse City? If so, come to Small Business Training Day where you will learn about a range of topics to help businesses grow online, including:
How to put your businesses on Google+ and Google Maps
How to measure online success
How to get started with online advertising
Why Being Online is Important:
97% of consumers look online for local goods and services
Businesses that make use of the web expect to grow 40% faster than those who don't
1 in 5 searches is local. When people search "pizza" or "dry cleaner" they're more likely to be looking for something nearby
This event will be on January 28, 2014 from 5:30pm – 7:00pm right here at Oneupweb headquarters. Did we mention it's free? See you then!
Leave us a reply below and we will update you with details for the event.
Up Next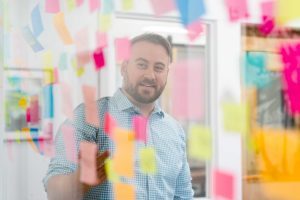 Things are uncertain. We know. Here are eight things you can do today to take control of your marketing and set yourself up for success, no matter what's ahead … Go through your social posts and channels. If there's anything that you've planned or scheduled out that needs a second look or to be shelved,...