Pantone Announces 2014's Color of the Year: Radiant Orchid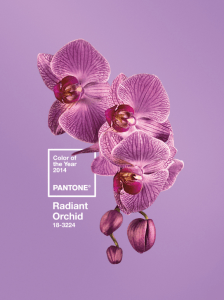 About this time every year, color-obsessed designers begin checking the Pantone website for that oh-so-important announcement. What will be next year's color? Will it be warm or cool? What color will be the trend for 2014? Is it going to be orange, red, blue or something else entirely?
Today, we found out.
Radiant Orchid will rule over the color palettes in 2014.
Leatrice Eiseman, the executive director of the Pantone Color Institute, describes Radiant Orchid as "an enchanting harmony of fuchsia, purple and pink undertones [that] inspires confidence and emanates great joy, love and health. It is a captivating purple… that draws you in with its beguiling charm."
Our design team overwhelmingly agrees with this year's color selection. Radiant Orchid is a color full of promise; it is playful and lively without being overbearing.
Radiant Orchid, like the colors of previous years (see below), will soon be everywhere. Don't be surprised to see Radiant Orchid on store shelves and in high-fashion and website designs in the coming months.

It may seem silly to focus so much on a color, but color is a powerful branding element.
Pantone Inc. is the definitive authority on color. Their system for color matching is used throughout the design world—in fashion, print, plastics and more. It is partly in thanks to the Pantone system of color matching—and its worldwide adoption throughout the design industry—that your brand color is the same on your website as it is on your letterhead, products and everything else.
No one can mistake that special shade of Barbie pink (PMS 219) or McDonald's yellow (PMS 123). So before you begin selecting the right color on your next project, remember that color selection is as much a science as it is art. Color creates mood, invokes feelings and helps to define a sense of who your brand is and what it's about.
Up Next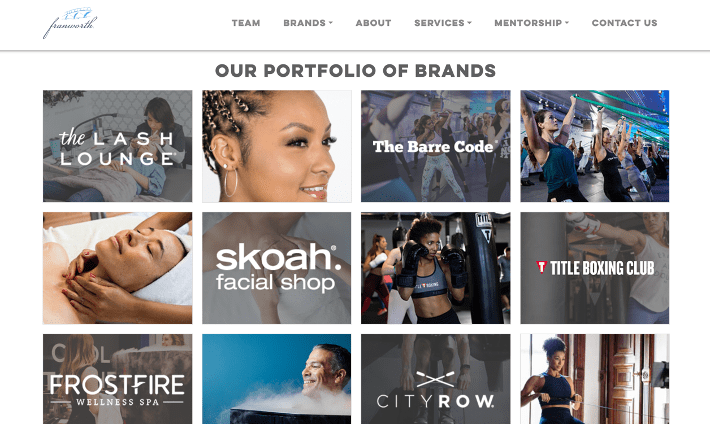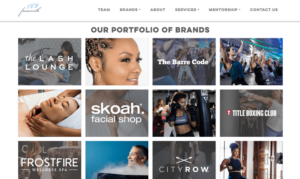 A Budding Franchise Partnership Oneupweb had been working with Franworth indirectly since May 2019 by supporting some of the franchise organization's brands. This website migration project kicked off in late February 2021 and was our first project for the Franworth brand itself. The Problem While growing their portfolio of brands, Franworth realized their Wix website...