Say Hello to the Queen of the Accordion, Stephanie Miller
Name:
Stephanie Miller
Position:
SEO & Content Marketing Project Manager
WHAT'S YOUR AVERAGE DAY LIKE AT ONEUPWEB?
(These questions were answered in 2017.) 
I uphold the responsibilities of being the newest person at OUW, which include remembering names (spouses too!), building more SEO knowledge from supportive teachers, writing a lot, and trying not to use the serial comma—ha! I'm not deleting that one.
WHAT MAKES TRAVERSE CITY APPEALING?
I moved here a few months ago, and I felt like the minute I started networking, the community just gave me a big hug. I've met some amazingly sincere and kind people, and I already think of TC as home. You can't beat the lake, the surrounding natural areas, and city amenities mixed with Midwestern friendliness!
WHAT DO YOU DO WHEN YOU'RE NOT AT WORK?
I love to get outside for exercise and woods/water time. I enjoy making art of all kinds, including playing music (on my piano, accordion or Spotify). I'm working on learning to carve wood, as well as cook meat and sauces better!
IT'S 5:30 PM – WHAT'S YOUR COCKTAIL OF CHOICE?
I love a Professional: bourbon, Jamaican or white rum (I prefer white), Campari, twist of orange.
WHAT'S THE LAST SONG YOU INTENTIONALLY LISTENED TO?
"Baby Bluebird" by Fruit Bats
WHAT DO YOU CARRY IN YOUR PURSE/MAN-BAG?
Besides the usual, I carry my favorite pocket knife, my trusty Nalgene, too much Chap Stick, pens and paper, and little rocks or whatever I pick up along the trail.
FAVORITE BOOK/MOVIE/ALBUM/TV SHOW/ETC.?
Book: Housekeeping, Marilynne Robinson (I can't stop rereading this book.)
Movie: "Lady Bird"
Album: "The Switch" by Emily King (acoustic soul)
TV: "The Great British Baking Show"
WHAT'S YOUR SECRET GUILTY PLEASURE?
Freezer pot pies
TELL US SOMETHING WEIRD/UNIQUE/QUIRKY ABOUT YOURSELF.
I'm good at walking on my hands. Also, my whole immediate family, besides my mom, can ride a unicycle.
WHAT'S ONE OF LIFE'S SIMPLE PLEASURES?
Catching a fish and cleaning/cooking it on site.
Up Next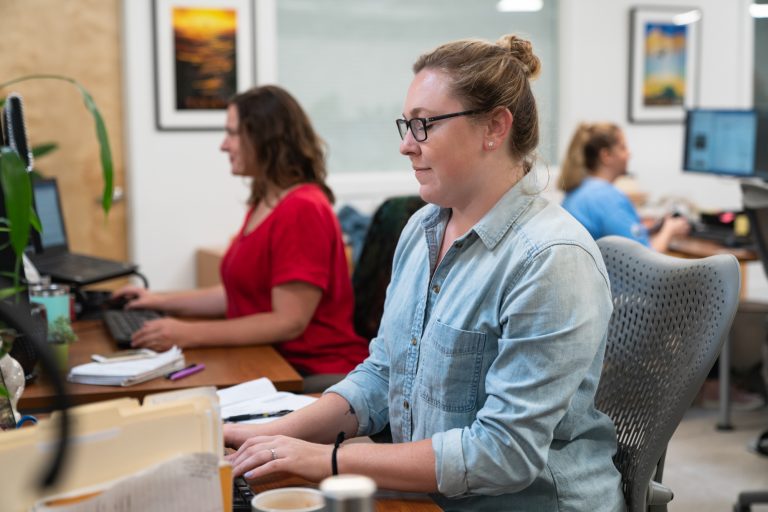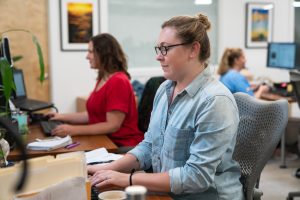 Oneupweb seeks a bright, highly motivated, strategic and experienced Sr. SEO Project Manager to join our growing SEO team. This is a highly visible role that requires you to be resourceful, creative and persistent for the betterment of the clients we serve. The ideal candidate is an expert in Google Analytics and Semrush, as well...