Video Production Costs (and What You're Really Paying For)
When it comes to supporting your brand, nothing provides more immediate and long-term value than high-quality video content.
The cost of video marketing and the cost of video production are relatively small investments for brands with expansive marketing efforts. The key to making it worth your while? Capturing content that can be used to level up marketing efforts across all your digital and traditional channels.
How Much Does Video Marketing Cost?
Several factors determine the cost of your video marketing. Those variables are a big reason why our Media Production team provides a detailed, item-by-item estimate to ensure our clients know exactly what they're paying for and what they're getting.
Video production costs are primarily shaped by the size of the production team, travel costs and the number of deliverables. Here's a breakdown on where those costs go and how you can evaluate the expense.
Work with pros – A professional videographer brings experience, creative vision and the tools to bring your video to life. Not only will a video marketing agency bring lighting, props, top-of-the-line equipment and a keen eye, but they'll also show up with a tight production plan to maximize their time on set.
Travel costs – Securing the optimal location for a shoot can be a minimal expense – or a big chunk of the bill. Shooting at an office or privately owned facility keeps travel costs down, but shoots often require renting Airbnbs, hotel space, or other locations to meet the demands of the shoot – in addition to travel for the crew.
The goods – Each additional video deliverable adds more time on set and during post-production. Even a single brand video involves substantial editing, client review and revision. In today's digital environment, one shoot often results in dozens of pieces of content, and each one needs to be polished to perfection.
The Not-So-Strict Law of Averages: Getting into Numbers
While you can always opt for cheap video production, there's a chance you'll pay for it in the long run. There's no substitute for skill and experience; it's why working with trained videographers is worth it. You'll get a higher quality product created more efficiently, usually with a faster turnaround.
Aside from looking at the agency's video marketing portfolio, compare your estimate to a few industry-average cost of video production rates, service-by-service.
A quick note on video production vs. video editing. Video production is the "lights, camera, action" part of the video process. Video editing is post-production, which is completed in the days and weeks after a video shoot.
The Cost of Video Editing
The average cost of video editing is typically $50-150 per hour. Brands look for video editing services to maximize the value of raw footage they already have in their media library. This can include cutting and splicing raw footage into clips, animated and other elements of video post-production.
The Cost of Video Production
The average cost of video production services ranges between $100-250 per hour, per team member. Most agencies have 2-3 staff members involved in each project to handle tasks, including:
Writing and editing scripts, shot lists and storyboards
Casting
Location scouting and sourcing
Travel and talent logistics
Sound design and audio editing
Post-production editing and animation
Are Professional Videographers Worth It?
Short answer? Absolutely. Longer answer? There's substantial evidence supporting the cost-effectiveness of video marketing.
And consumer demand for brand, service and product videos is on the rise. You can get the most out of your video project by incorporating video dimensions or standards on channels like Facebook, Instagram, TikTok and YouTube into the shoot; we can build those assets into our shot list.
When you work with Oneupweb's Media Production Team, you're not just working with a production company. You're not just getting a video or some photography. Our team takes a comprehensive approach to our creative deliverables by factoring in insight from our other departments' wisdom. The knowledge and expertise of the whole agency goes into our media production work, which allows us to create standout media deliverables for your brand.

Emily Nelson, Managing Creative Producer, OUW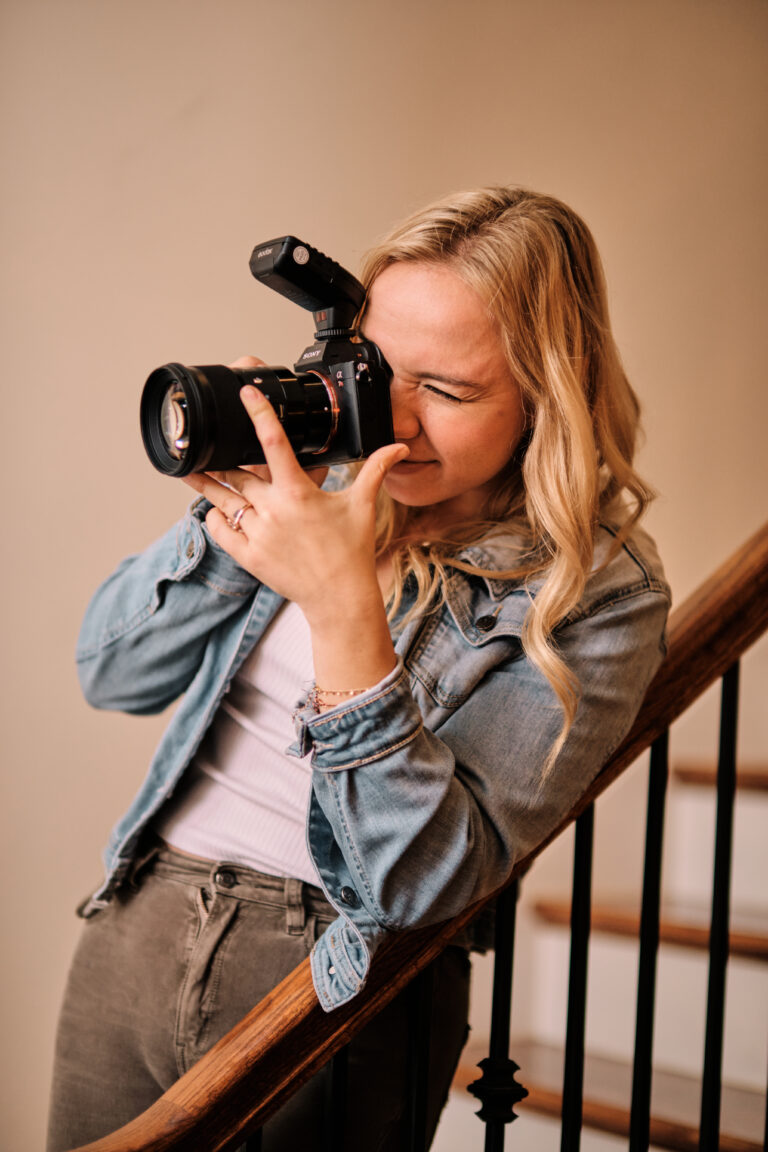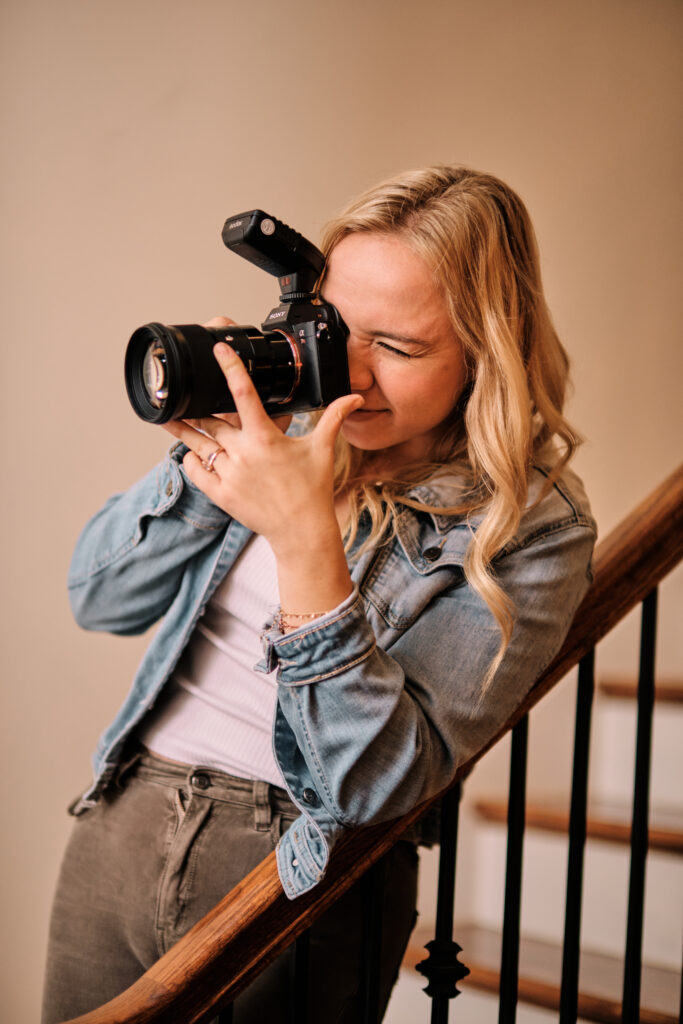 Video Marketing Expertise Is Worth Every Penny
If video marketing is an important part of your organization's marketing, maximize your budget and work with the best. Oneupweb leverages nearly three decades of experience to deliver studio-quality video content that meets the needs of today's digital marketing channels. Get in touch today or call 231-922-9977 today to get started.