Gated Content Best Practices, Benefits & Tactics
As content creators, we're continuously building content (for our agency and for our clients) to best meet the needs of potential and existing customers. While meeting those needs is important to us, the ultimate goal of content creation is always to drive leads and sales.
Gated content is a valuable part of many marketing strategies, as it creates an effective source of inbound leads. If you're ready to start making gated content work for you, keep reading.
What Is Gated Content?
Simply put, gated content is any resource – whether it be a white paper, downloadable guide or video – that requires a user to share their information before accessing it. This inbound marketing strategy ensures that users who benefit from a brand's content also enter that company's sales funnel.
Sounds great, right? Gated content is an effective way to gather leads, but that doesn't mean every piece of content on a brand's website should be gated.
Think Through Your Gated Content Strategy
The ideal gated content strategy includes creating a diverse selection of deliverables that work across digital marketing channels. Whitepapers, e-books, original research, and other content that provides significant benefit to users is ideal to be gated behind a form – but not in every circumstance.
For example, blog posts or resource pages may be written with SEO in mind. This content should not be gated, as search engines won't be able to access any information that is behind the gate. Videos may be created to drive traffic from YouTube to your website; therefore, they should be embedded on a web page that isn't gated. Gated video content is best used for conversions, rather than as top-of-funnel content.
Pros and Cons of Gated Content
Shape your gated content strategy to deliver specific results and know how they benefit your brand.
Pros of Gated Content
Higher quality leads
Allows for more detailed analysis of the customer journey
Allows for email automations/drip campaigns
Sales representatives can choose to follow up with quality prospects
Cons of Gated Content
No pageview or engagement metrics with that piece of content
No SEO benefit (won't improve organic search performance)
Users may not be willing to offer their info
Still not sure if putting up a fence is worth it? Here are some general tips on deciding between gated or ungated content offerings on your site.
Gate your content if:
You can rely on channels other than organic search to drive users to the landing page.
The content provides enough unique value that users will be willing to share their contact information to access it.
Do not gate your content if:
The piece of content is well optimized for search. In this case, leaving content ungated will drive more traffic to the website, where you still have the opportunity to capture leads with effective calls to action.
The content is focused on selling your product rather than solving the needs of the user. Gating this type of content sets users up for disappointment and erodes trust in your brand.
Now that you know about these gated content best practices, let's walk through how to make it happen.
Setting Up Email Opt-In for Gated Content
When gathering user information before sharing gated content, it's imperative to ensure users know that they will be getting your brand's emails. When setting up email opt-in for gated content, include language explaining what will be done with the user's email address, and provide a checkbox for opting into receiving emails.
How this virtual "gate" is set up will depend on three things – your content management system (CMS), email marketing software (such as MailChimp or Constant Contact) and customer relationship management (CRM) software. An effective opt-in form will integrate with all these systems, streamlining your workflow and providing a smooth user experience. If you need help identifying the best solution to meet your needs, our email marketing team is always here to help.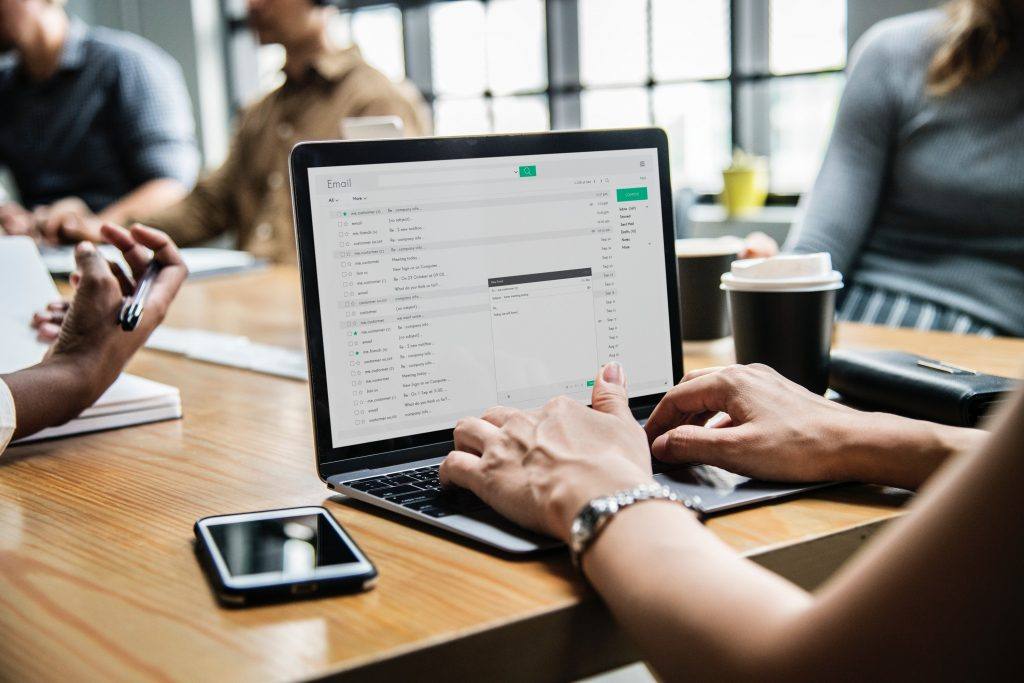 Using Gated Content in WordPress or Another CMS
WordPress is the most commonly used CMS, but any CMS should be able to manage gated content without too much trouble. There are a variety of ways gated content can be implemented, from form plugins to custom-built forms. If you're using WordPress and Salesforce, consult our resource about integrating Gravity Forms and Pardot.
If you're interested in adding gated content to your website but aren't sure where to start, consult with a trusted development partner to find the best solution using your network of tools.
Where to Go from There
Once you're ready to get started with gated content, the best strategy is to be flexible and let the data guide you to the best solution for your brand and audience. Like any new digital marketing effort, it may take a little time to find the perfect balance of tactics.
Start by gating a few pieces of content on your website, promoting it and seeing how it goes. If you're not seeing success, consider testing alternative landing page language, promotion strategies and different types of content.
Connecting Your Gating Strategy with Other Marketing
Gated content is a valuable piece of any marketing strategy, but it can't happen in a vacuum. It should be part of a larger inbound strategy that makes the most of all relevant digital networks.
Need help figuring that out? The experts at Oneupweb thrive on developing creative solutions for any brand and marketing team. Call (231) 922-9977 or complete our contact form to strike up the conversation.