What Is Google Guaranteed?
Anybody can create a Google Business Profile whether they have an actual business or not. This has led to countless fake GBP accounts built by fraudsters trying to scam unsuspecting consumers out of their money.
In response, Google rolled out the Google Guarantee program. It's designed to protect consumers in the United States and Canada from fraudulent home service providers. When a person engages a Google Guaranteed company through Local Services ads, he or she knows the service provider is licensed, insured, and screened. But if the services rendered were unsatisfactory, the consumer can file a claim with Google to recover the cost of the initial service, with a lifetime cap of $2,000 (US or Canadian). It's Google's way of instilling confidence in customers and businesses on Google Business Profile, which was formerly known as Google Business Profile.
At this time, only Canadian HVAC companies, locksmiths, and plumbers are eligible for the program. On the American side of the border, far more business types can participate in Google Guaranteed: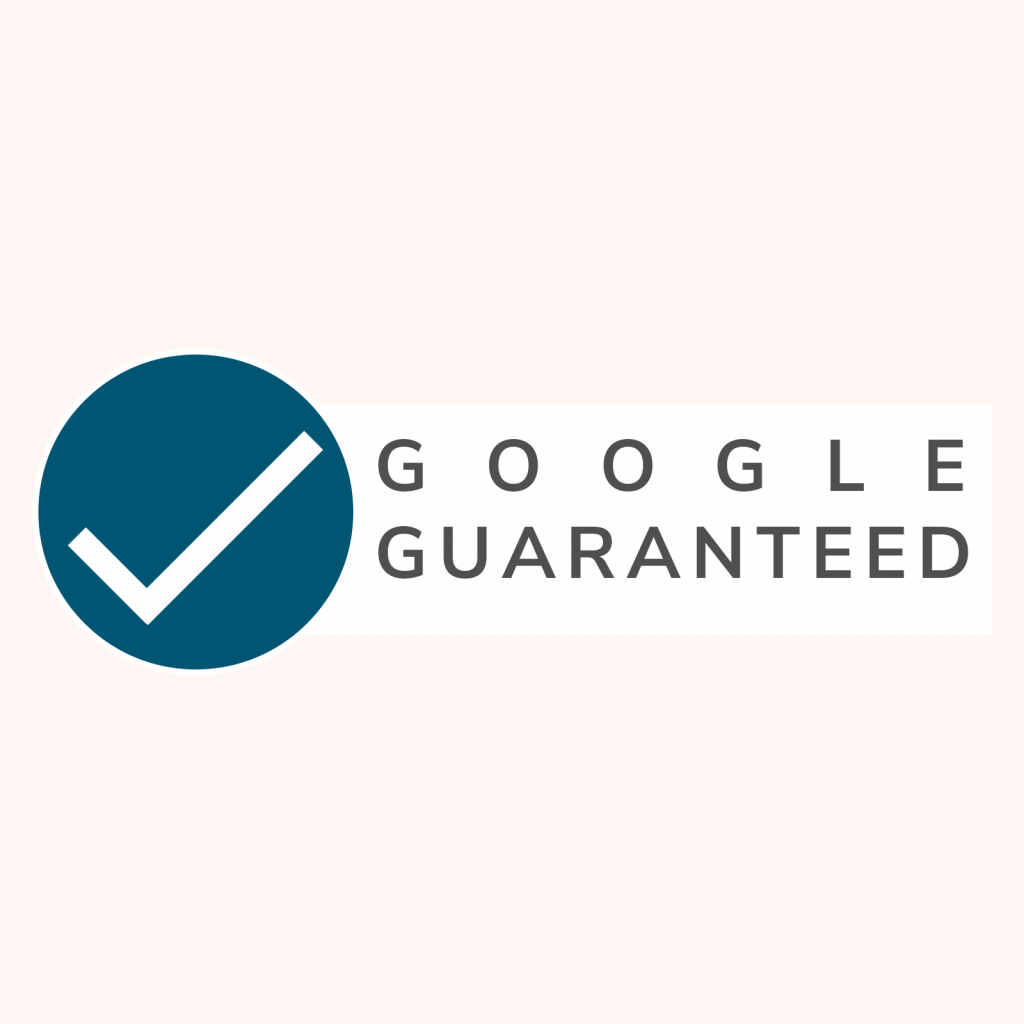 Appliance repair services
Carpet cleaning services
Cleaning services
Electricians
Estate lawyer services
Financial planning services
Garage door services
HVAC (heating or air conditioning) services
Immigration lawyer services
Lawn care services
Locksmiths
Movers
Pest control services
Plumbers
Real estate services
Roofers
Water damage services
Window cleaning services
How to Get Google Guaranteed
The process to become Google Guaranteed is fairly simple. Just follow these three steps to see if your company is eligible for this program:
Create your Google Business Profile listing. Remember to verify your GBP listing and keep your business information updated!
Navigate to Google Local Services Ads and sign up as a service provider. Applying to get Google Guaranteed is part of the Local Services Ads application process. Have your professional license information handy for this step.
Wait two weeks for your application to be processed. If it's accepted, you will need to finish setting up your account, set your ad spend budget, and watch the qualified leads come in.
Is Google Guarantee Worth It?
Google Guaranteed businesses enjoy some benefits in the SERP – at a cost. For search queries that generate Google Local Services Ads, those ads appear at the very top of the page – above search ads, the GBP panel, and featured snippets. Acquiring this prime real estate on the SERP can generate a tremendous boost in leads.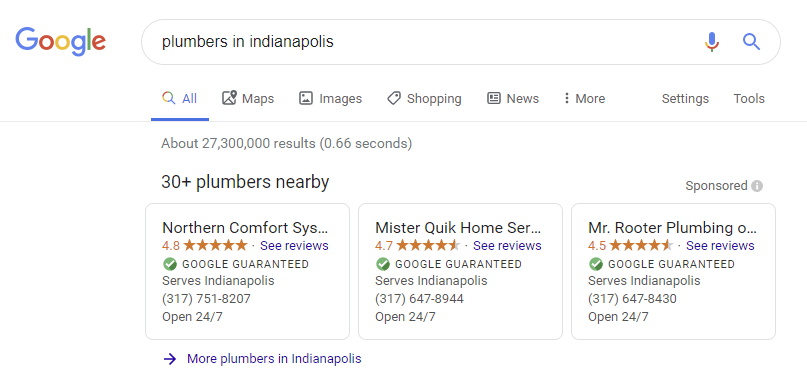 This top-of-SERP exposure is not free. However, Local Services Ads is a cost-per-lead program. Once you are Google Guaranteed, you will establish an ad budget and only pay Google when your ads bring in leads. Your cost-per-lead will depend on several factors, including your industry and local competition. Cost-per-lead can vary widely, from $6 to over $30; the average cost per lead is approximately $23. And if you acquire a lead that is fraudulent or was just a bad match, you can dispute it with Google and receive a credit for the charge.
If your Google Business Profile isn't bringing in as many leads as you'd hoped, getting Google Guaranteed and trying out some Local Services Ads could be a great solution.
Get The Most Out of the Google Guarantee Program
Digital marketing is what we do all day, every day. Need help getting Google Guaranteed or managing your Local Services Ads? Oneupweb can help. Complete our contact form today and take your first click toward a stronger online presence.