Oneupweb Client Snapshot: Maritz
We kept them integrated
Maritz is the largest provider of market research, incentive travel, motivational programs and sales and marketing services. Their top clients include 30 of the world's Fortune 50 companies. Maritz came to Oneupweb with a clear objective: to generate leads.
Solution
We designed and managed search marketing and online PR campaigns to increase Maritz.com's traffic, leads and con­versions. We leveraged our proprietary analytics tool, ROI trax®, to provide Maritz with the ability to assign and credit business gained both on- and offline to our digital efforts.
Results
Overall traffic improved nearly 40%
Qualified leads doubled, which en­couraged Maritz to expand natural search optimization campaigns across all business units
In one month, our natural search campaign improved Maritz.com's visibility in search engine results by 2,333%
For all the business units combined, visibility in search engine results improved by more than 2,000%
Channels & Tools
Up Next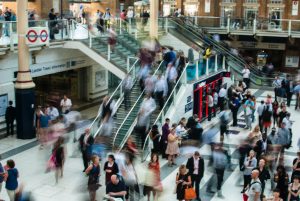 When you've worked in marketing for a couple of decades, you've surfed hundreds of waves of change in digital marketing. Through it all, these have been the top digital marketing FAQs we hear at Oneupweb. Cruise our answers to these marketing questions, and feel free to ask us something directly. Who should I be marketing...