Closed Loop Marketing
" Half the money I spend on advertising is wasted; the trouble is I don't know which half."
Almost a century after John Wanamaker spoke those words, most online marketers can still feel his pain. The irony is, today, marketers have the technology they need to "close the loop" between marketing and revenue, but few are actually taking advantage of it.
In this white paper, we discuss the importance of implementing and maintaining a closed-marketing loop.
Highlights Include:
Closed-Loop maketing cycle defined
Six closed-loop maketing tools
Action steps to start seeing results
Up Next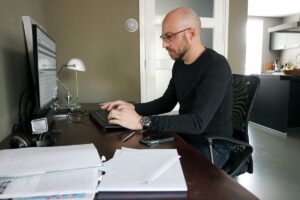 Blogs are an incredible tool for building brand awareness and even driving sales. The best way to get long-term benefits from your business's blog posts is to prioritize SEO and thorough topic planning. Here are the basics and the detailed logistics to know.   The Basics 1. Choose effective topics. Successful content marketing requires creating...