Closed Loop Marketing
" Half the money I spend on advertising is wasted; the trouble is I don't know which half."
Almost a century after John Wanamaker spoke those words, most online marketers can still feel his pain. The irony is, today, marketers have the technology they need to "close the loop" between marketing and revenue, but few are actually taking advantage of it.
In this white paper, we discuss the importance of implementing and maintaining a closed-marketing loop.
Highlights Include:
Closed-Loop maketing cycle defined
Six closed-loop maketing tools
Action steps to start seeing results
Up Next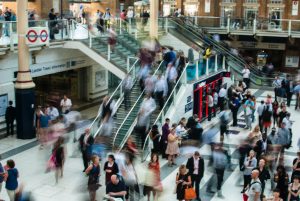 When you've worked in marketing for a couple of decades, you've surfed hundreds of waves of change in digital marketing. Through it all, these have been the top digital marketing FAQs we hear at Oneupweb. Cruise our answers to these marketing questions, and feel free to ask us something directly. Who should I be marketing...