Is Strategy Your Missing Link?
A look at why that "integrated" marketing campaign didn't perform as expected and how to turn the next one around.
This white paper explores the importance of an over-arching strategy for "integrated" campaign success, the evolving skill requirements that marketing executives must contribute and how to successfully incorporate agency partnerships into the mix.
Highlights Include:
Why sophisticated channel strategies are no longer enough
How to better leverage your existing agency partnerships
Nine steps to choose the right marketing partner
The four points every effective marketing strategy must address
Up Next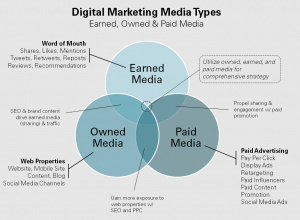 In order to generate quality website traffic and efficient ROI for your business, you already know you need content that's compelling and useful to your target audience. But website content creation is not enough. A great strategy combines different types of media for optimal performance. Let's talk about earned media vs. paid media vs. owned...