Marketing And Strategy For Higher Education Institutions
Marketing is about more than just attracting students.
Oneupweb's white paper discusses business models and marketing strategies for the education market.
Here's what you'll learn:
How advancements in technology affect enrollment
How changing your business model can offset cost
How to identify your institution's differentiators
How to make your marketing efforts more holistic
Up Next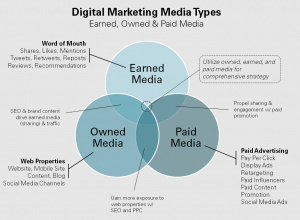 In order to generate quality website traffic and efficient ROI for your business, you already know you need content that's compelling and useful to your target audience. But website content creation is not enough. A great strategy combines different types of media for optimal performance. Let's talk about earned media vs. paid media vs. owned...