Social Commerce And Your E-commerce Strategy
Social Media is the new word of mouth
Marketers have long stressed the need for businesses to adopt savvy social media marketing tactics, but it's been a struggle to justify a significant spend in the social media space.
This white paper discusses some of the problems marketers wrestle with when it comes down to deciding how much, if anything, to spend in the social channels.
Highlights Include:
Relevant recent developments in social media
What metrics work for measuring success
Social media and the planned-purchase sales cycle
Up Next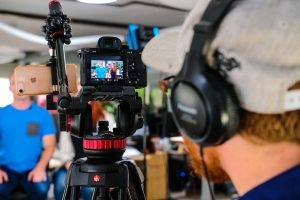 With so many avenues to market your business, determining which will garner the most ROI can be overwhelming. As you're debating where to allocate your marketing spend, do not overlook video marketing. Here are some initial reasons: Video marketing works – plain and simple. Video display ads have been found to earn 480% more clickthroughs...