The 3 Bedrock Principals For A Successful E-commerce Website
Is your website turning off customers?
It's time to make sure your e-commerce website is in top shape for the returning and potential customers!
In this paper on creating a successful e-commerce site we cover:
User experience
User interface
Social Media to promote sales
Responsive design
Tips to reduce shopping cart abandonment
More!
Up Next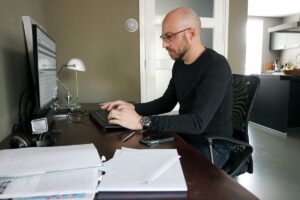 Blogs are an incredible tool for building brand awareness and even driving sales. The best way to get long-term benefits from your business's blog posts is to prioritize SEO and thorough topic planning. Here are the basics and the detailed logistics to know.   The Basics 1. Choose effective topics. Successful content marketing requires creating...