The 3 Bedrock Principals For A Successful E-commerce Website
Is your website turning off customers?
It's time to make sure your e-commerce website is in top shape for the returning and potential customers!
In this paper on creating a successful e-commerce site we cover:
User experience
User interface
Social Media to promote sales
Responsive design
Tips to reduce shopping cart abandonment
More!
Up Next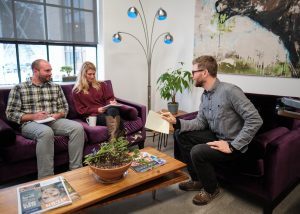 A Gartner CMO survey found that publicly traded companies spend about 11% of total revenue on marketing, and as much as 75% of that marketing budget goes to digital. However, average marketing budget is influenced by industry, audience, cash flow and more. Alas, there's no magic marketing budget based on percentage of revenue or sales. But you...