5 Simple Truths: Making Your CMO'S Life Easier
If your CMO ain't happy, ain't nobody happy
Digital marketing is hard, expensive and your marketing budget is usually the first to go. That's the truth—so what can you do about? Don't make this any harder than it needs to be.
Our "5 Simple Truths" white paper discusses:
5 simple truths about digital marketing
How to choose a marketing agency and
How to get the most out of your marketing agency
---
The next time you hear a social media myth, question it.
Ask for the proof, and ask out loud.

Dan Zarrella
Social Media Scientist, HubSpot
Up Next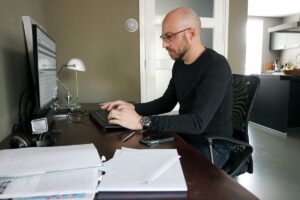 Blogs are an incredible tool for building brand awareness and even driving sales. The best way to get long-term benefits from your business's blog posts is to prioritize SEO and thorough topic planning. Here are the basics and the detailed logistics to know.   The Basics 1. Choose effective topics. Successful content marketing requires creating...