5 Simple Truths: Making Your CMO'S Life Easier
If your CMO ain't happy, ain't nobody happy
Digital marketing is hard, expensive and your marketing budget is usually the first to go. That's the truth—so what can you do about? Don't make this any harder than it needs to be.
Our "5 Simple Truths" white paper discusses:
5 simple truths about digital marketing
How to choose a marketing agency and
How to get the most out of your marketing agency
---
The next time you hear a social media myth, question it.
Ask for the proof, and ask out loud.

Dan Zarrella
Social Media Scientist, HubSpot
Up Next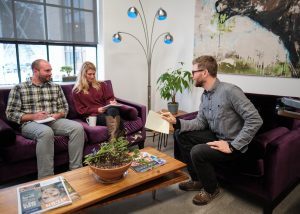 A Gartner CMO survey found that publicly traded companies spend about 11% of total revenue on marketing, and as much as 75% of that marketing budget goes to digital. However, average marketing budget is influenced by industry, audience, cash flow and more. Alas, there's no magic marketing budget based on percentage of revenue or sales. But you...