The Practical Guide to Google Local Listing for Franchisees
Your franchise's guide to practical, tactical steps to gain traffic from local search
Ok, Google—show me the nearest .
National franchises: your locations operate at a local, community level. Are you leveraging Google's local listings to the fullest extent possible? In our Practical Guide to Google Local Listings for Franchises, we discuss this and more.
Inside, you'll find:
Key terms defined
Tips on how to be consistent
How to use Google My Business
And more
Make sure you're doing all you can to support your local franchise locations by downloading our free guide.
Up Next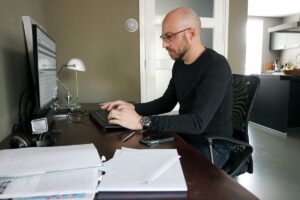 Blogs are an incredible tool for building brand awareness and even driving sales. The best way to get long-term benefits from your business's blog posts is to prioritize SEO and thorough topic planning. Here are the basics and the detailed logistics to know.   The Basics 1. Choose effective topics. Successful content marketing requires creating...