Oneupweb : Pinterest – Selling a (Social) Lifestyle
There's a lot of buzz about Pinterest making its way about The Internets. Most interesting for digital marketers, though, is the platform's potential for e-commerce. On Monday, Mashable led with a story titled "Pinterest Becomes Top Traffic Driver for Retailers" and the hot question every CMO seems to be asking their agency seems to be: "What is this Pinterest thing, anyway, and what can we do with it?"
Well, for one, Pinterest is not for every brand – at least not in its present form. Its administrators and users alike are fairly hostile to self-promotion. The company's "Pin Etiquette" explicitly cautions users to "Avoid Self Promotion" – which is great for those of us that dislike Jersey Shore but somewhat difficult for traditional brands accustomed to traditional marketing techniques.
On the other hand, Pinterest's emphasis on strong visuals and stronger ideas positions the platform beautifully for selling a lifestyle. According to Pinterest co-founder Evan Sharp:
For most consumer brands, the idea behind your brand makes sense on Pinterest.
Beyond simply finding and sharing recipes, craft ideas, and favorite artwork, Pinterest users are expressing their tastes, preferences, and lifestyle through curation. The most effective brands on Pinterest are those that build their profiles, or "Boards" as it were, to reflect those shared values. So, before jumping headfirst into Pinterest, it's worth considering:
1) Who is your audience?
Are they even active on Pinterest? It's estimated that approximately 70% of Pinterest users are female.
2) Go beyond demographics.
"Our core demographic is highly educated, middle-age females." Great. What do they do? Where do they vacation? What books do they read? On their next trip to New York will they go to the MET or MoMA? These are the questions that matter most on Pinterest.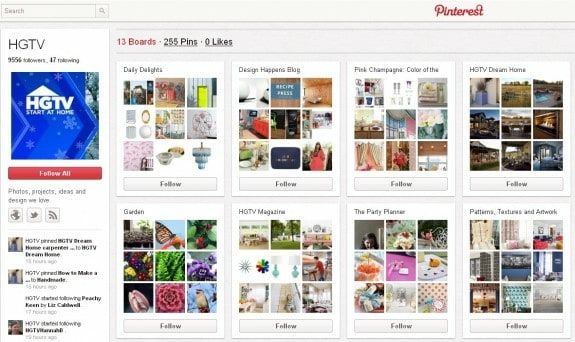 3) How will you connect the brand?
For some brands, like Whole Foods or HGTV, Pinterest fits naturally enough – users are already sharing favorite recipes, gardening tips and home design photos. Other retailers need to ask themselves, how does Widget A fit into a lifestyle as expressed through Pinterest? If making the connection with a lifestyle seems awkward, maybe Pinterest isn't for you.
What do you think? Do you have a favorite brand on Pinterest?