SEO for Dispensaries
Marijuana dispensaries are cropping up in cities across the country, offering dank strands of flower and heady vape cartridges for medical and recreational users alike. The US market for marijuana is valued at $33.1 billion – there's plenty of market share to go around! But when dispensary owners are finally able to open shop, they have a problem not unlike that of other local business owners: Where are the customers? Foot traffic is low and the phone isn't ringing.
Trying to get to the root cause of the problem, the owners pull out their phones and search for "dispensaries near me."
Dude, where's my pot shop?
Local search engine optimization (SEO) for dispensaries is an important strategy to help pot-shops. But where do you start?
If you want your business to rank in the search results, Google has to know 1) who you are, 2) where you are and 3) what you're offering.
Would you rather read this later? Download it:
Local SEO for Dispensaries
When it comes to SEO your business's online presence falls into two buckets: 1) local listings (Google My Business, for our purposes) and 2) your website. Search engines look at both of these buckets to determine if and when to list your business in the search results when someone is looking for a dispensary near them.
How Do Local Listings Work?
The three pillars of local SEO that search engines rely on are proximity, prominence and relevance.
Proximity – How close is your business to the person that is looking for it?
Prominence – Does your business have the correct information online to stand out?
Relevance – Does your business sell what the user is looking for?
It's our goal to optimize your business's online presence to tilt these factors in your favor. For example, while you can't change the location of your business (proximity), you can write content to help your location rank for users outside your core service area (prominence). This means even if your business is located in the small city of Kalkaska you can still compete for (and capture) regional users searching for stores in the larger, more widely known Traverse City, which is 33 miles away in the next county.
To decide when to serve your business when someone is looking for a dispensary near them, Google looks at each of the pillars for the necessary signals. It's up to you to make sure these signals are crystal clear for search engines to help you stand out from your competitors. While there are other local listing platforms out there (Bing and Yahoo) your primary focus should be Google My Business (GMB) and dispensary-focused platforms. As of mid-2020, Google's global search engine market share was 92.206%, which is why it's our primary recommendation when it comes to local listings.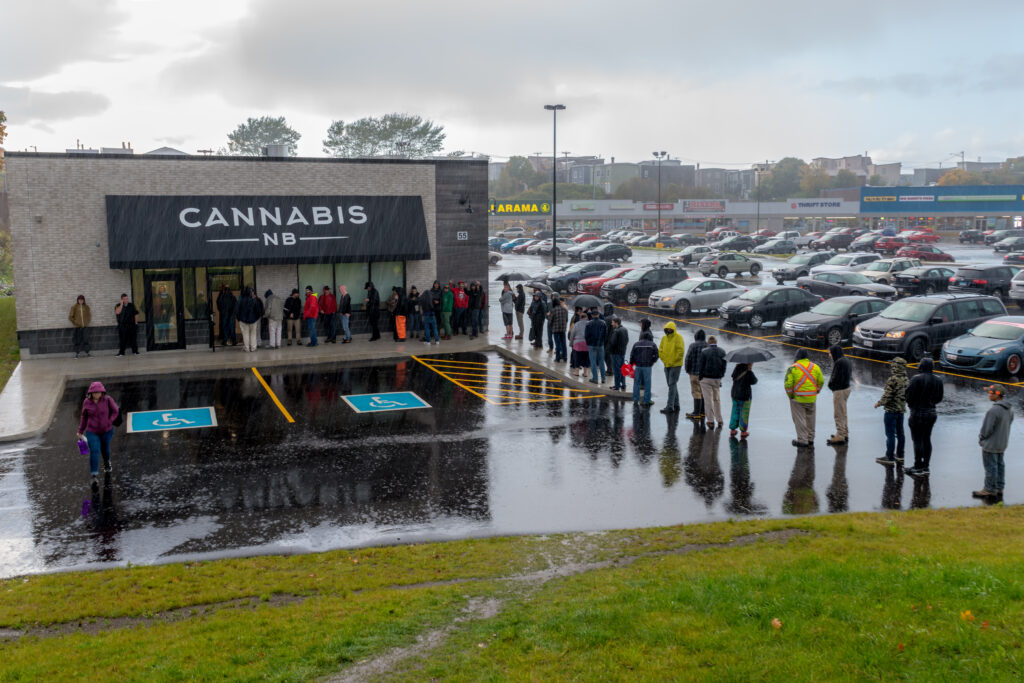 Local Listings for Dispensaries
"Local listings" is the term for a business's information in an online directory. The online directory could be Yelp, Bing Places or Google My Business.
Dispensaries have three main options when it comes to local listings: Google My Business (GMB), Leafly and Weedmaps. Each platform has its pros and cons, which we outline below.
We also recommend claiming your business on Yelp and Bing Places. Although most of your traffic will come from GMB, Leafly and Weedmaps, it's best to claim any online presence you can, or you run the risk of search engines claiming it for you and populating it with incorrect information.
Both local listings and local SEO work harmoniously to get your business's information to the people that need it.
Google My Business for Dispensaries
Claiming and optimizing your free GMB listing is the best bang for your buck. It's free and it's the primary tool people are using to find things near them, including cannabis. We've already covered how to optimize your GMB listing so we'll be covering dispensary-specific GMB recommendations here. Use the guidelines in the link above to claim, set up, verify and optimize your GMB listing.
Keep reading for recommendations for how to take full advantage of the two main local search platforms exclusively for cannabis dispensaries.
Leafly and Weedmaps
These two pay-to-play local listing platforms are unique since they're dispensary specific. Leafly's platform focuses on strain availability at dispensaries and Weedmaps primarily targets dispensary locations, however, there is some overlap.
The pricing structure for these platforms is geo-specific. In some cities, it can cost anywhere from $399 to $10,000 a month for a premium spot in these platforms' search results. Other variables such as market, competition and more will influence how much it will cost to list your dispensary.
Also, the more you pay, the better your listing. If you want your dispensary to show up in the first few spots, plan on paying for it. If you cannot afford to pay their fee, we still recommend setting up a free account with these platforms; just don't plan on competing with other dispensaries that are paying. This is another reason why we recommend GMB as the best local listing platform for local dispensaries that are starting out.
Optimizing Your Dispensary's Leafly and Weedmaps Listings
Search engines love consistency, which is why it's important that your business's information is the same across each platform. Beyond name, address, phone number and business hours there are many other important features to take advantage of within these dispensary-specific platforms.
Compared to GMB, these platforms have a lot more features. Cannabis customers use these platforms to look for deals, prices, menu options and strain availability when shopping. If your Leafly and Weedmap profiles are up-to-date with the latest information and have photos, videos, menus and special deals, your conversion rate will be high.
Make sure that the links to your website from these platforms are tagged with UTM parameters and are working correctly. UTM parameters help you attribute traffic in analytics. Without them, all the traffic coming to your website from local listings will just be placed in the "organic" bucket." Since data drives your marketing efforts (or should), you want to make sure the effort you're putting into it is paying off. We love Google's campaign URL builder to create these custom URLs.
Also take time to fill out the About page, and remember to respond to positive and negative reviews, alike, as soon as you have the time.
How to Optimize GMB for Dispensaries
Unfortunately, Google disables certain features for businesses that select "cannabis store" as the main business category. This means you can't use GMB posts or provide a list of products or menu offerings. Don't try to work around this by selecting a different category or Google will remove your listing. However, you should still make sure you have all the necessary information filled out, plenty of photos and even videos.
Make sure to select what shopping options you offer such as pickup, delivery or in-store shopping.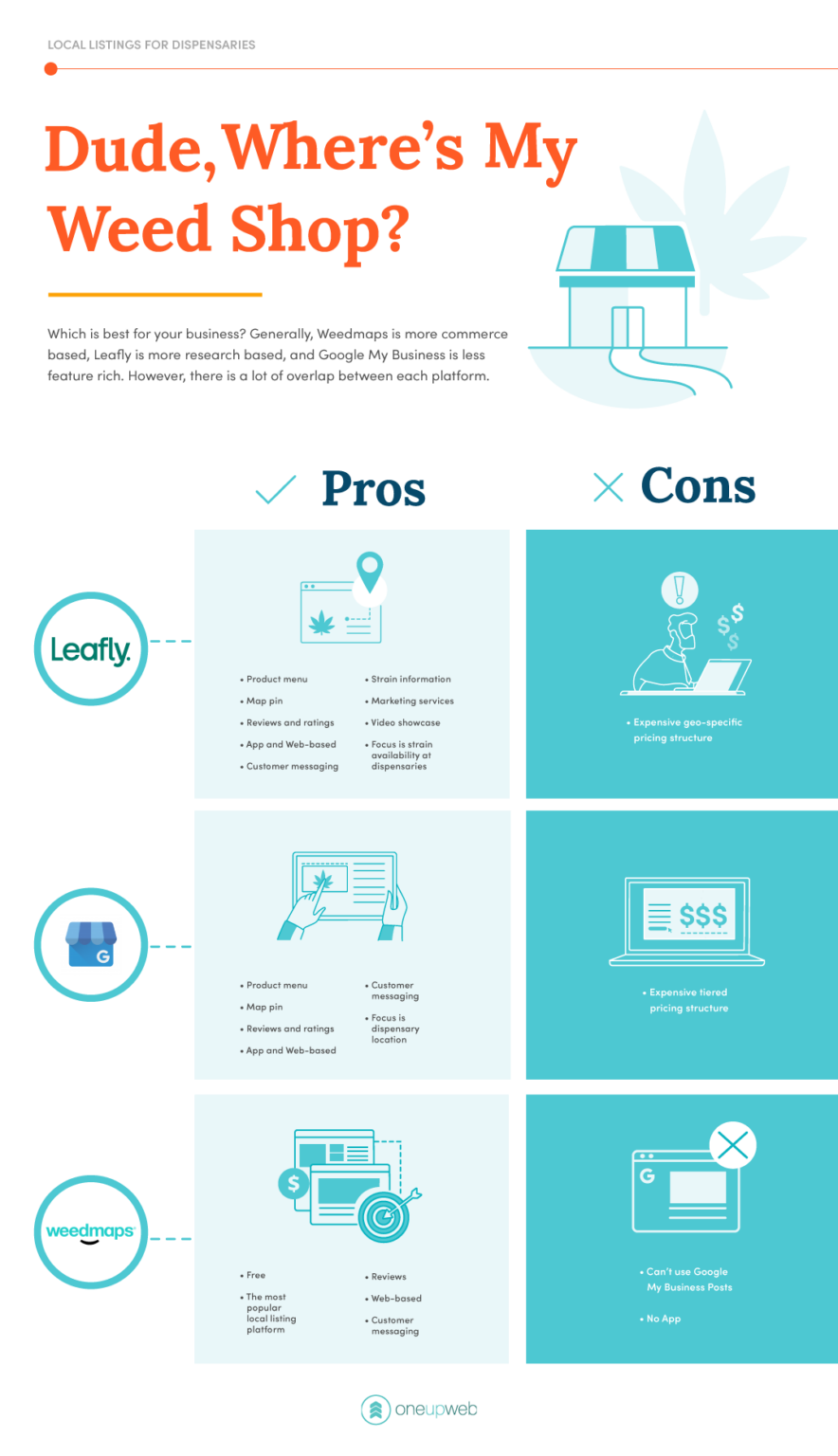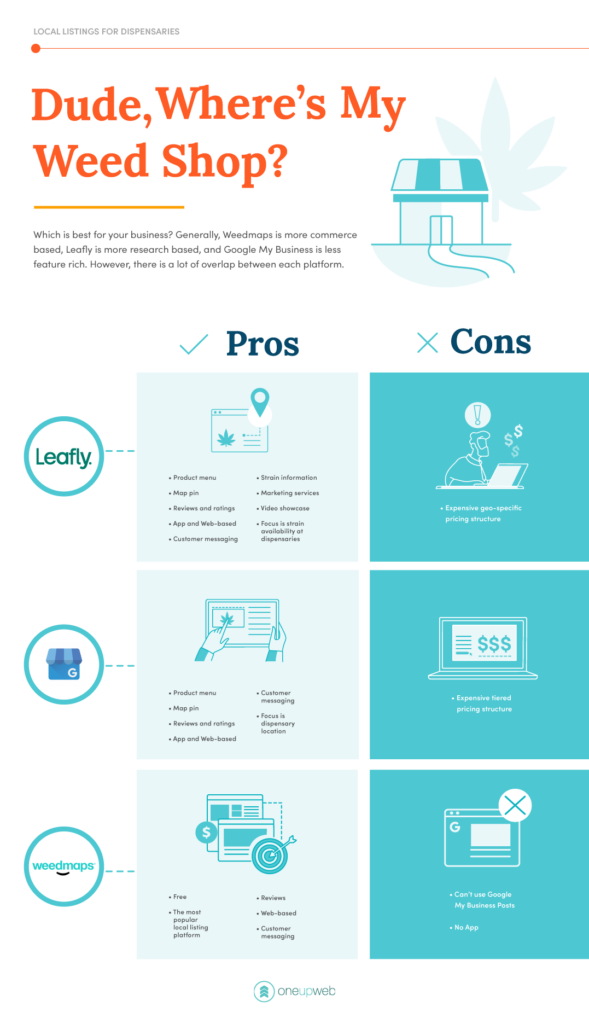 Website Optimization for Dispensaries
Now that you've claimed and optimized your local listing accounts, let's direct our attention to your website.
Each profile on local listing platforms should link back to your website. This means the "Website" button on your GMB listing should link back to your own website. As mentioned earlier, don't forget UTM parameters to help you attribute this traffic to the platforms in analytics.

This vital connection provides search engines with context, links and authority to help search engines understand who and what you are. Without a website, it can be hard for your business to stand out on local listing platforms.
Your website is where your customers will go to learn more about your products, your growing practices, how you source your products and the general ethos behind the brand. Your website should have dedicated landing pages with the appropriate keyword targets and copy to capture organic traffic.
Does your dispensary have multiple locations? Make sure you create a landing page for each location on your website with the necessary keyword targets your audience might use in that area. For example, if you have a dispensary in Cadillac and one in Ann Arbor, you should set up a unique landing page for each location with the following keyword targets:
dispensaries in cadillac michigan (10 searches per month)
dispensary in ann arbor (1,900 searches per month)
Websites also facilitate online orders for pickup and delivery, something that should certainly be a part of your business plan! We recommend using your website to showcase images and videos of your brand. With so much competition in the industry, this is your chance to distill your brand's message and differentiate yourself from the competition.
Content Opportunities for Dispensaries
Without content on your website, there's nowhere for keywords to live. We recommend outlining a few topics, doing some keyword research, and writing well-informed content for your audience (and Google). Don't know where to start? Some quick keyword research can identify a few local SEO opportunities:
what is a dispensary (1,900)
how to open a dispensary (880)
are dispensary carts safe (480)
do dispensaries take insurance (320)
The numbers in parentheses indicate how many people in the US a month are searching for that term on Google. The higher the number the more opportunity and competition.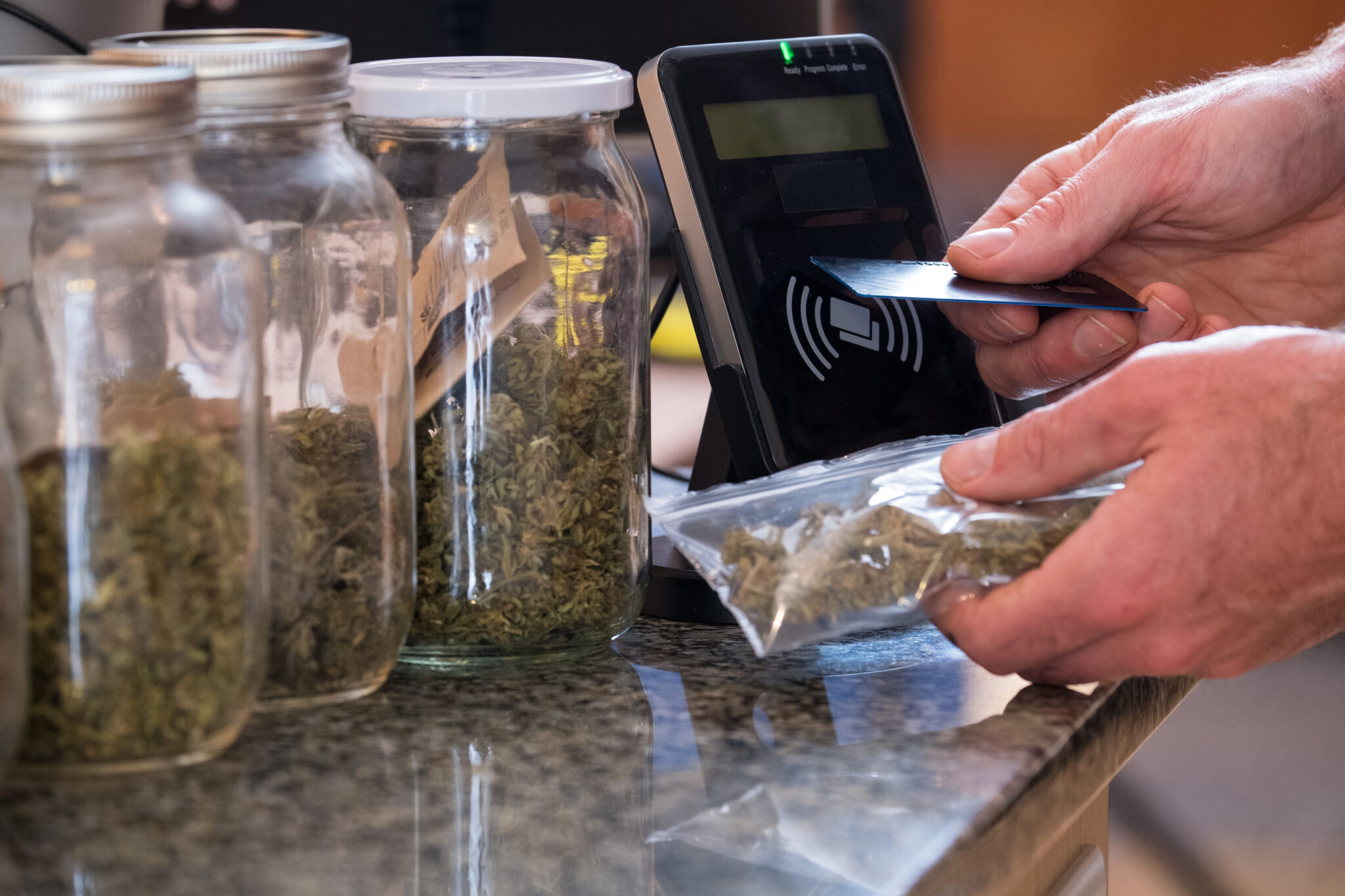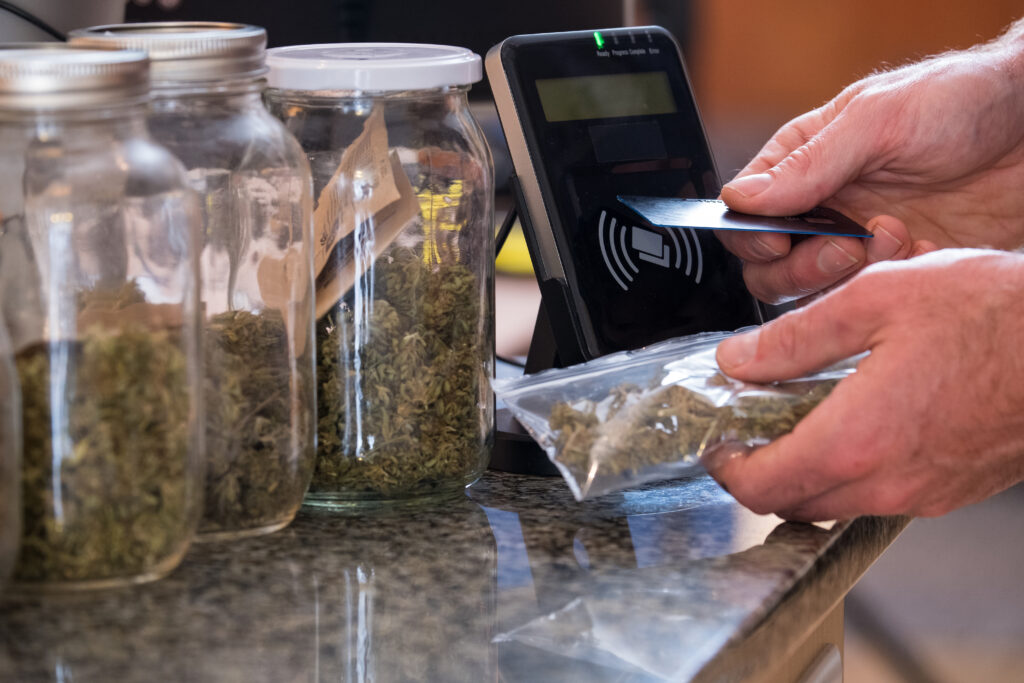 Do's and Don'ts of Content Creation
Do
Write content that would be useful for someone using that keyword phrase.
Place keywords in the H1 and title, two of the most valuable locations for keywords.
Keep it relevant. If the keyword target on the landing page is "traverse city dispensary" the page copy should contain your business name, address and phone number (with local schema markup), not a few paragraphs about your favorite strain.
Write title and alt text for every image that goes with your content.
Don't
Just plop these keywords onto the home page and call it a day. Be strategic. Your keyword strategy needs to be balanced and intentional.
Stuff keywords in the business name field on GMB (they'll penalize you).
Use the same keyword twice on two different pages (known as cannibalization) since search engines won't know which page to serve over the other.
Forget about your audience, especially those fresh to the scene. Since this market is so new to certain areas don't assume people know the lingo.
Find Your Niche and Write About It
Perhaps your shop carries really good CBD treats for dogs (cbd dog treats near me, 390). Maybe your pre-rolls dipped in oil and dusted with kief are legendary (pre-rolls near me, 260). Or maybe all of your products are organic (organic dispensary near me, 390). Without content and keywords on your site about your products, search engines and customers will never know!
You need to speak the language of your customers, and it's your job to make sure your website has the necessary keyword targets and content, so Google knows when to serve your location in the local listings.
Social Platforms for Dispensaries
It's also important that your website is connected to any and all social accounts you have set up for your business. With so many options these days, our recommendation is quality over quantity. Don't set up a Twitter account if you're not going to use it! Put most of your energy into creating one or two standout social platforms. Instagram and Facebook are the most popular social channels for local cannabis stores.
Paid Ads for Dispensaries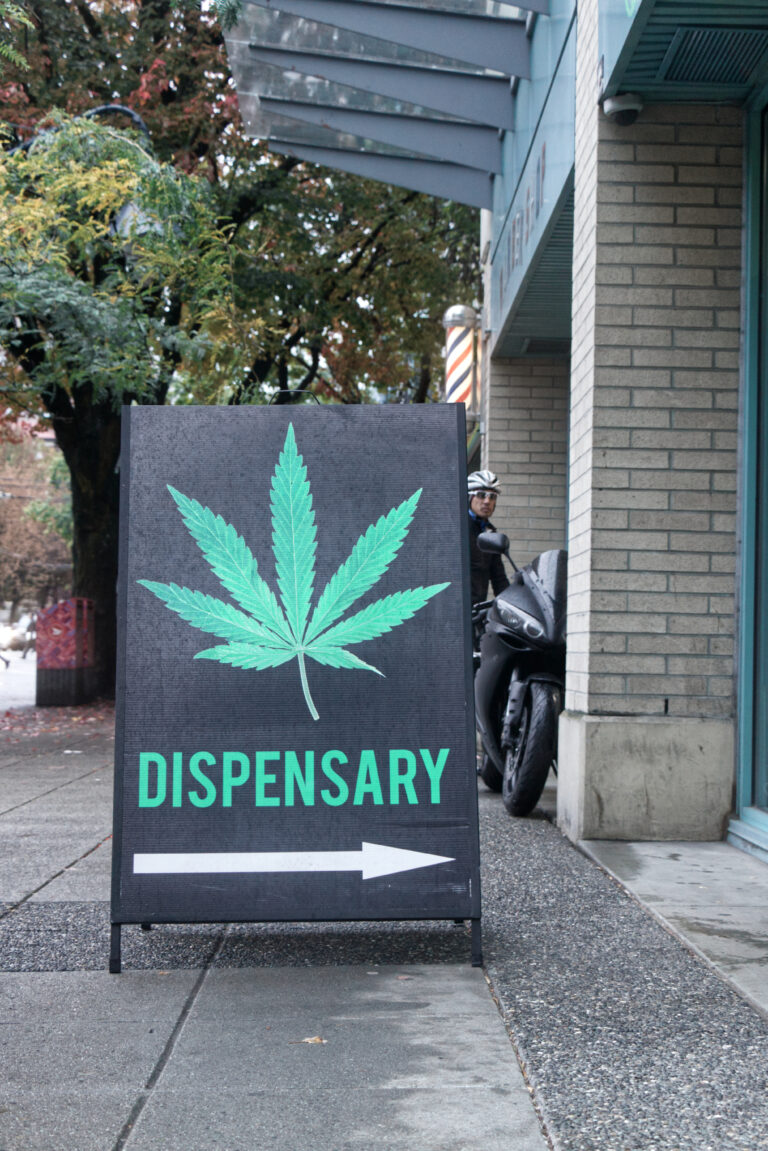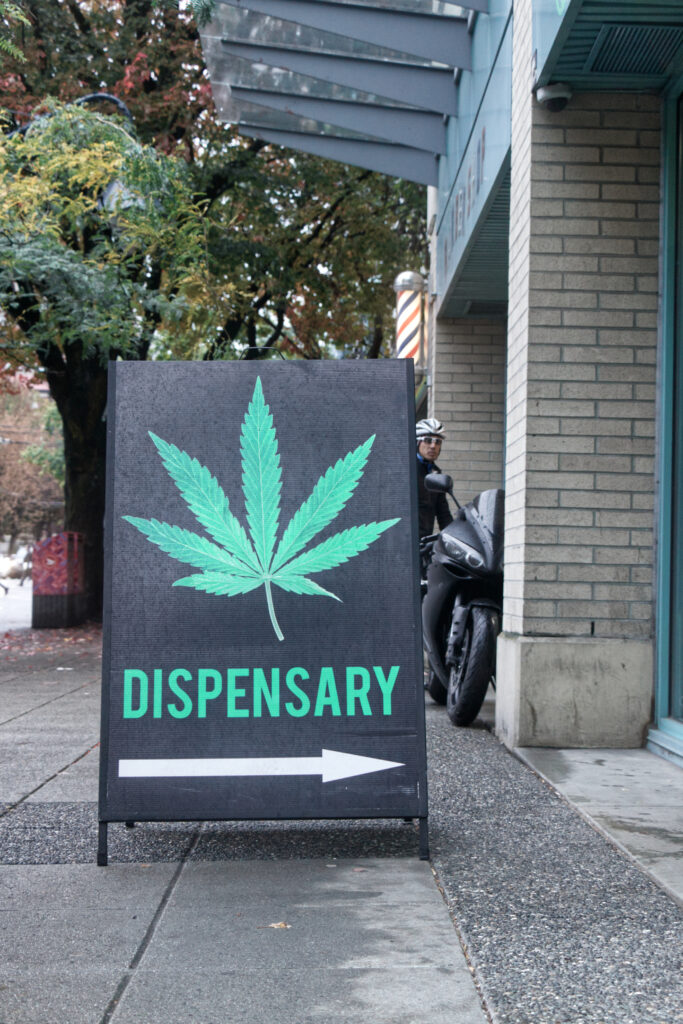 Paid advertising is a great compliment to your SEO strategy, especially when you're starting out. Unfortunately, compliance is complicated. Google currently labels cannabis as a "dangerous product" and disallows directly advertising its sale or consumption.
Facebook & Instagram do not allow cannabis advertising. Stackadapt is one of the few paid ad vendors that has ad options for the cannabis industry, but there are strict rules regarding what (and how) you can advertise.
The goal for paid ads for dispensaries should be brand awareness, not selling or promoting cannabis. It's not impossible to run paid ads, but we need a lot more room to explain why and how to do it. If you have questions, our in-house paid advertising experts can help.
Conclusion
Setting up local listing profiles and landing pages is just the beginning. Once everything is in its place, it's important to manage your local listings to keep everything up-to-date and to continue creating great content.
With a business to run, it can be overwhelming staying on top of your local listings and local SEO strategy. Need a hand? We're here to help.
Give us a call at (231) 922-9977 or reach out to us online and we can discuss a local search and SEO strategy for your dispensary. Beyond our talented SEO team is our photo and video, web development and design team – all ready to help whenever you need it.
Another helpful resource: