Social Media Trends 2020: Beyond the Minute
Identifying new social media trends is like a never-ending game of "Where's Waldo?" You think – yes! You've got the perfect strategy! But then it turns out to be just a passing fad.
Social media trends are difficult to predict because the digital environment is so volatile. New platforms emerge daily, posts go viral in a matter of hours, and trends are almost entirely user decided.
But that doesn't stop us from trying to predict where social media is headed in 2020, based on data and our extensive experience in the social media marketing space.
Social Media Trend #1: Social Media Fatigue
Is "social media detox" at the top of your New Year's Resolution List? You're not alone. The keyword "social media detox" currently has 1,300 searches per month in the US, according to SEMrush.

While more people are using social media than ever before, they're also more skeptical of it. The big-name platforms that have reigned, like Facebook, are constantly under scrutiny for issues like privacy and addictive UX design. Instead, users are turning toward more personalized platforms.
In 2020, we expect users to be less active on big social media sites and focus on niche social media sites.
Social Media Trend #2: Removal of Vanity Metrics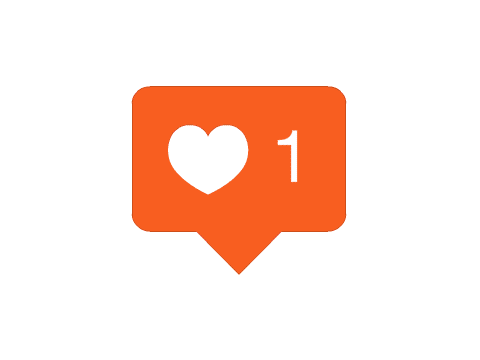 As users grow tired of the personal pressure that social media accounts may cause, you can expect the platforms to make changes to remain relevant. For example, because a number of studies indicate that social media could cause depression, platforms will respond with their own tests. Instagram has tested removing "like" counts on images in an effort to help users' mental health. In a statement, Instagram said, "We want your friends to focus on the photos and videos you share, not how many likes they get."
While it's up for debate whether or not Instagram is sincere in their effort to remove likes, you can expect to see this trend continue next year.
Social Media Trend #3: Ads That Don't Look Like Ads
We'd grown accustomed to following Facebook's 20 percent rule for social media ad copy, but in 2019, Facebook did away with that rule. While many rejoiced when the rule was removed, it seems that Facebook is trying to change ads so they don't look like ads at all.
The less ads look like ads on social media platforms, the more likely users are to think they're not ads. (This is why trend #6 works so well!) Next year, we can expect to see ads perform well if they have less text and they mimic the layout and feel of a regular post.
Social Media Trend #4: Communities
Communities and groups already play a large role in social media but are expected to continue in 2020. Facebook put a large emphasis on groups this year, and LinkedIn groups got revamped as well. Creating a group for your business (a specific service or group of people you cater to), as well as participating in other existing groups, will show you're part of their community and can drive engagement while showing personality.
Social Media Trend #5: Slide into Those DMs
In 2020, you can expect messenger marketing to play a large role in social media marketing. Consumers want to know that a brand is run by real people. Especially on social media. Think of all the customer service requests on social media. Users know that social is the quickest way to get in touch with a live person, so they use it that way.
To keep up with this social media trend, flip the script and get in front of your audience by directly messaging them. A simple "Thanks for following!" can go a long way. Install Facebook Messenger on your site. There are many ways to reach your audience directly.
Social Media Trend #6: Influencers
Influencers are widely popular for social media marketing. One study showed influencer marketing generated 11x more ROI than banner ads and 69 percent of marketers planned to increase their influencer marketing budget in 2019.
Still, we think influencers will take on a different approach in 2020. As consumers are craving community (see above) and authenticity (see below), they're growing tired of listening to celebrities. Instead, you can expect to see the rise of micro-influencers, who are just everyday people promoting something they truly believe in.
If you're interested in utilizing influencer marketing for your social media strategy in 2020, we suggest you take the time to get to know your audience before shelling money out to a big-time influencer in return for one share.
Social Media Trend #7: Personality and Relatability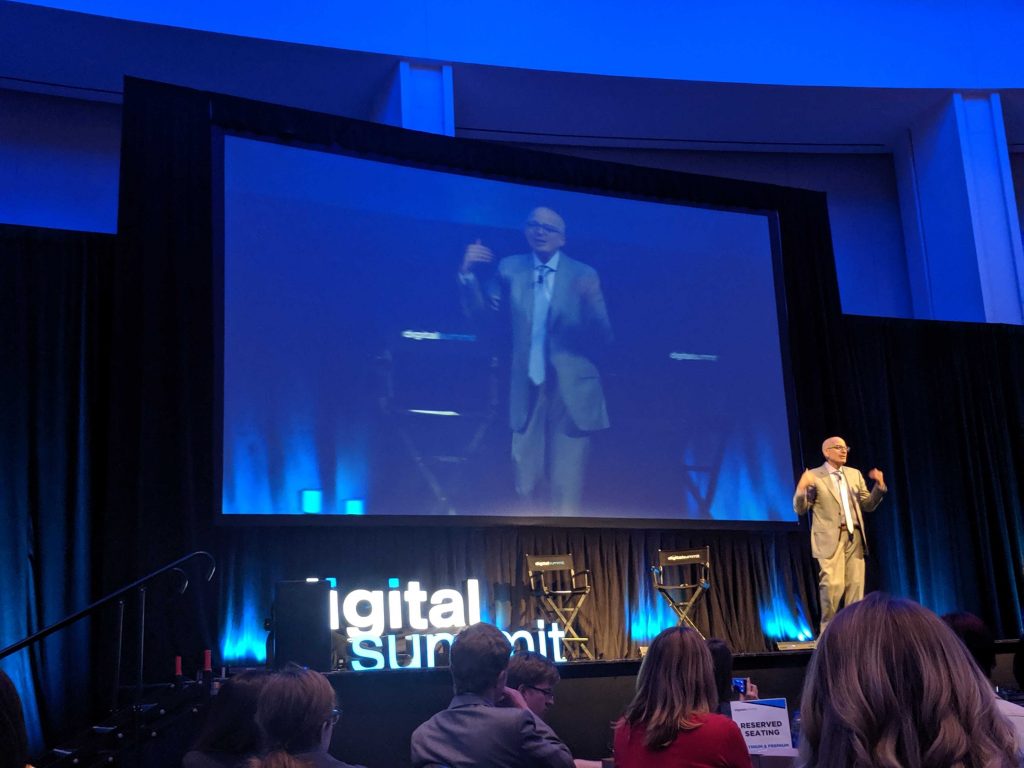 It all boils down to this ethereal idea of authenticity. Brands want to be relatable and seem authentic, and social media continually poses a challenge because, as Seth Godin said at Digital Summit Detroit 2019, "You haven't been authentic since you were a baby pooping in a diaper."
Brands need to find the right balance between sharing personality, being relatable and staying true to brand voice.
Social Media Marketing Without the Trends
We don't have magical powers that tell us where to focus social media efforts for an entire year with zero changes. But we do have loads of data and decades of experience in social media marketing. If you're tired of trying to decipher the best social media trend in a sea of red-striped sweaters, reach out.