Meet Shelly Brass: Our New Accounting Assistant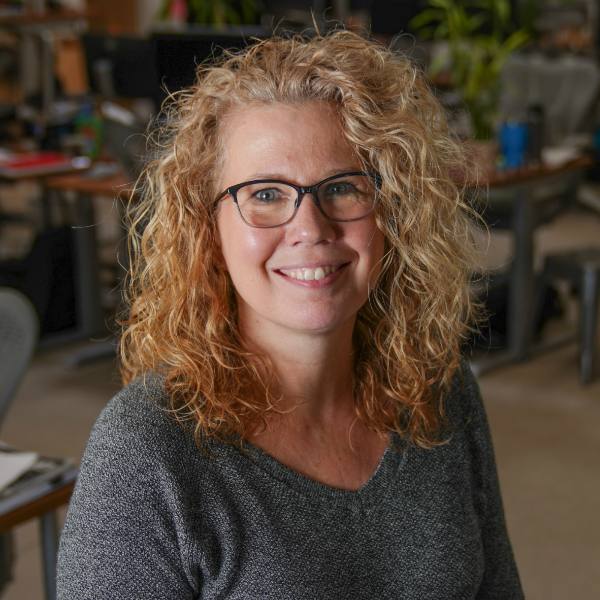 Name:
Shelly Brass
Position:
Accounting Assistant
What's your average day like at Oneupweb?
Working on accounts payable, accounts receivable and entering new contracts as they come in.
Tell us about a favorite Oneupweb moment in general.
Getting to use petty cash to get a growler for all of the great people that I work with during my first week.
What's your favorite blog and why?
I would have to say the Oneupweb blog at this time. I come from the beer and wine industry, so learning about what we do here is a nice change and really good for me.
What makes Traverse City appealing?
It never stops amazing me how lucky I am to live in such a beautiful area with all of the lakes, rivers, hiking trails, biking trails and camping options.
What do you really do at Oneupweb?
Look at numbers all day long.
What do you do when you're not at work?
I love going camping, canoeing, hiking, biking and skiing with my family and friends. Anything outdoors is just perfect for me.
Years from now, what will stick out most about 2018?
Changing careers after being in the beer and wine industry for 23 years. It's very exciting to learn something new!
It's 5:30pm – what's your cocktail of choice?
A nice cold Miller Lite.
What's the last song you intentionally listened to?
Prince "Let's Go Crazy"
Favorite Pandora station?
Pandora '60s, '70s and '80s
What do you carry in your purse?
I wish that I could say cash but usually no cash, debit card, driver's license, proof of insurance, pictures of my kids, phone, band aids and hair clips.
What's your secret guilty pleasure?
Dark chocolate when the kids are in bed and the house is all quiet.
Favorite book/movie/album/TV show/etc.?
I don't have a favorite book, but I like reading anything by John Grisham and the occasional romance by Danielle Steele. My favorite TV show is NCIS. My favorite movie would be "Dirty Dancing," – "Nobody puts Baby in a corner"!
Tell us something weird/unique/quirky about yourself.
I cry during sad movies all the time; even ones I've already watched.
Describe yourself in 3-5 words.
Dependable, honest, easygoing and, most of the time, very quiet.
What would you not be caught dead wearing?
A miniskirt!
What's one of life's simple pleasures?
Drinking my coffee in the morning on my deck. I love to hear the birds in the morning.
The internet is listening, give us your words to live by.
Remember life goes by quickly so enjoy the beauty around you and never judge people too sharply because you may not know their full story.