Introducing Tessa Lighty, Oneupweb's social guru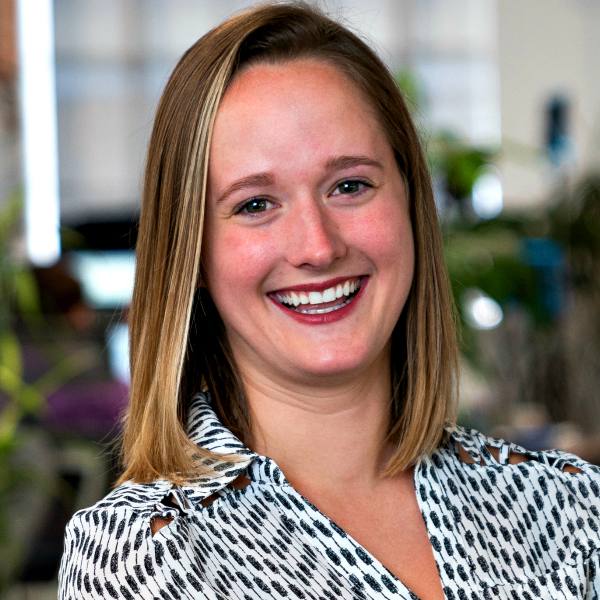 Name:
Tessa Lighty
Position:
Content and Social Media Strategist for Oneupweb and Digital Strategist for PointA
What's your average day like at Oneupweb?
No day is average. I'm tasked with something different every day to meet the needs of our clients and company. Pretty much every day includes posting to our social channels and staring out the window I sit in front of, strategizing.
Tell us about a favorite Oneupweb moment.
The week before I started, I came by to fill out some paperwork and Freddy, the friendly guy in the office, screamed (well, he probably was talking at normal Freddy volume but normal Freddy volume is loud and the office was quiet), "HEY TESSA!" just super loud, and I felt like I really belonged here.
What's your favorite blog, and why?
I'm a sucker for Cosmopolitan. They may seem like they're all sex-tips and nonsense, but they do some great long-form pieces on issues facing women today.
What makes Traverse City appealing?
Traverse City is the perfect small town with a big-city feel. There are endless things to do here without it being a big city. I love that I know my neighbors and found it easy to make friends. And I love being outdoors, so it's nice to have a community that values the same things.
What do you really do at Oneupweb?
Run around like a chicken with my head cut off while I say "yes" to everything anyone asks me to do.
What do you do when you're not at work?
I've got an active dog, so most of my time outside work is spent tiring her out; walking her, running her, taking her to breweries and wineries. I'm lucky she likes all the same things I like.
If you were stuck on a desert island, what office tool would you bring, and how would you make your deadline?
Desert doesn't mean deserted, so I'd bring my smartphone and post to social from the comfort of my beach bungalow.
It's 5:30 p.m. — what's your cocktail of choice?
Beer or bourbon. I guess 5:30 p.m. is a little early for me to start pounding the bourbon, but I'm a Kentucky girl at heart so it's always time for bourbon.
What's the last song you intentionally listened to?
"Feathered Indians" by Tyler Childers — a good ol' Kentucky boy with a great voice.
Favorite Spotify/Pandora station?
I pretty much make my own because I've been burned too many times by pre-made stations. And my music taste goes from hard rock to pop and back to bluegrass in an instant.
What do you carry in your purse?
I keep it tight. Typically, my wallet, gum, planner and pens are all that I need to get through the day. And a water bottle – always need water on hand.
What's your secret guilty pleasure?
I'm an extroverted introvert, so when I've been social for a few days I need to just stay home on the couch, doing nothing and talking to no one.
Favorite book/movie/album/TV show/etc.?
Book: "Outlander" by Diana Gabaldon
Album: "Broken Bones and Pocket Change" by St. Paul and the Broken Bones
TV Show: Bob's Burgers – I used to play it for my dog when she was just a little puppy and she'd fall right to sleep every time.
Tell us something weird/unique/quirky about yourself.
I'm impeccably organized. And when things are out of place, it stresses me out, so I spend a good chunk of my day tidying up my apartment even if I'm just shuffling things around so they have a place to be messy. My friends used to think it was funny to come to my house for parties and rearrange things slightly. I always noticed. And never thought it was funny.
Describe yourself in 3 to 5 words.
Straightforward, lucky, determined and generous.
What would you not be caught dead wearing?
Things with big logos. I don't care how much money you spent on a branded t-shirt that says "Supreme."
What's one of life's simple pleasures?
Simple sounds. Like, boots crunching on fresh snow or horses' hooves on concrete.
The internet is listening: Give us your words to live by.
Be as good of a person as your dog thinks you are.
Up Next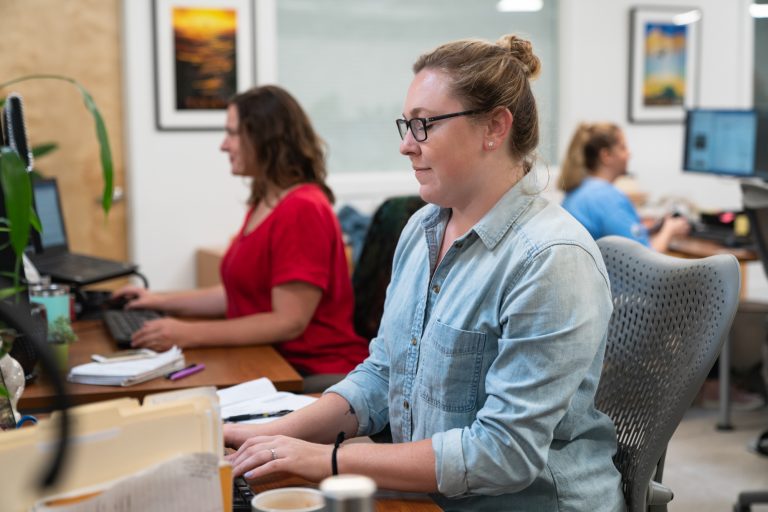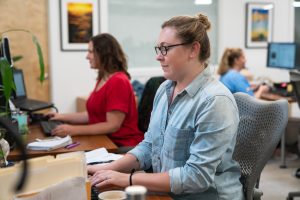 Oneupweb seeks a bright, highly motivated, strategic and experienced Sr. SEO Project Manager to join our growing SEO team. This is a highly visible role that requires you to be resourceful, creative and persistent for the betterment of the clients we serve. The ideal candidate is an expert in Google Analytics and Semrush, as well...