Why You Should Outsource Graphic Design Services and Other FAQs
Not many small and medium-sized companies have professional graphic designers on staff.  Even if someone from the marketing department has opened Photoshop a time or two, you'll get better quality results by outsourcing your graphic design work. Your next design project can go above and beyond in the hands of an experienced creative professional. Not sure if it's right for you? Here are some of the most asked questions we hear from businesses looking for design help.
Frequently Asked Questions About Graphic Design
What is graphic design?
Graphic designers combine visuals and words to communicate a message more effectively. They work on everything from print advertisements to website design to logo creation. Graphic designers work hand in hand with content marketers and web developers to make sure the technical aspects of digital marketing include the all-important visual aesthetic that draws users' eyes and holds their attention.
What do graphic designers do for my business?
If you've ever seen a logo, a branded social media image or a well-designed website, you've seen the work of a graphic designer. Good graphic designers make something that's more than the sum of its parts. Quality design can tell the full story of your brand with a logo or make all your digital assets instantly recognizable with consistent design elements.
Why is graphic design important?
Graphic design is a vital part of running a business. We've all clicked on a website, only to see a nightmare of clashing colors or outdated design. Your branding is one of the first things customers notice. Our designers combine your current brand standards with modern design trends, user accessibility best practices and creative UX strategy to pull the user to the most important elements of any designed piece. An excellent design reflects your business's authority, trustworthiness and overall appeal.
What is graphic design used for?
Graphic design is used for all things visual. Logo? Graphic design. Mailed invite to a local event? Graphic design. Announcement on social media? Website header? Blog infographic? You get the idea. Graphic design work is utilized in almost everything your business creates.
Why redesign a website that already works?
Clients often ask questions about redesigning their current website. Website redesigns are often required during rebranding efforts, mergers and acquisitions, new product or line extensions, or simply to refresh the brand to appeal to a wider audience. Website redesigns can also serve a functional purpose by better presenting important information that helps users find the content that's most relevant to their needs, which can lead to improved conversion rates.
How do I make a graphic design budget?
Meet with your finance department or project leads to determine which areas need the most attention and how much of your overall budget you can redirect. A professional agency or designer can give you an estimate for your specific project, such as rebranding a website, or a graphic design retainer with a bucket of hours per month to create designed assets as your company needs them. Be sure to include graphic design as a part of your dedicated annual marketing budget and decide whether those services will be handled internally or through an agency.
What if I don't have enough budget for a redesign?
If you don't have the budget for a large redesign, there are many ways to tackle the work in stages. In the past, we've updated individual pages with small changes that make a big difference, like a better-placed call to action or adding a form. We've also updated site homepages in a way that suits the site's style but improves the overall user experience (UX) and aesthetic. We'll work with you to prioritize your graphic design needs to maximize your return on investment.
Who needs graphic design services?
Everyone who's trying to communicate needs graphic design! Companies large and small benefit from hiring professionals to do graphic design work. If you don't need an in-house graphic designer, hiring a freelancer or an agency is the best way to make these services available to you without trying to convince the guy from accounting to redo your logo.
Do you design print collateral?
Yes, we do! Our design team is experienced with – and always excited to tackle – print projects. We create flyers, brochures, catalogs, custom analytics reports, billboards, banners, event graphics and much more.
Can you create a style/brand guide?
Yes. Whether you need a guide for an existing brand, a brand fresh out of a redesign, or one that's somewhere in between, we can create a document that makes it easy for your staff, stakeholders and vendors to present the brand correctly and consistently across all channels.
Brand guides can be relatively simple, with brand colors, fonts and logo applications. Or they can be all-inclusive, with sections dedicated to the dos and do-nots regarding typography, image style and treatments, colors, business templates, brand tone and more. Learn more about our brand guide services.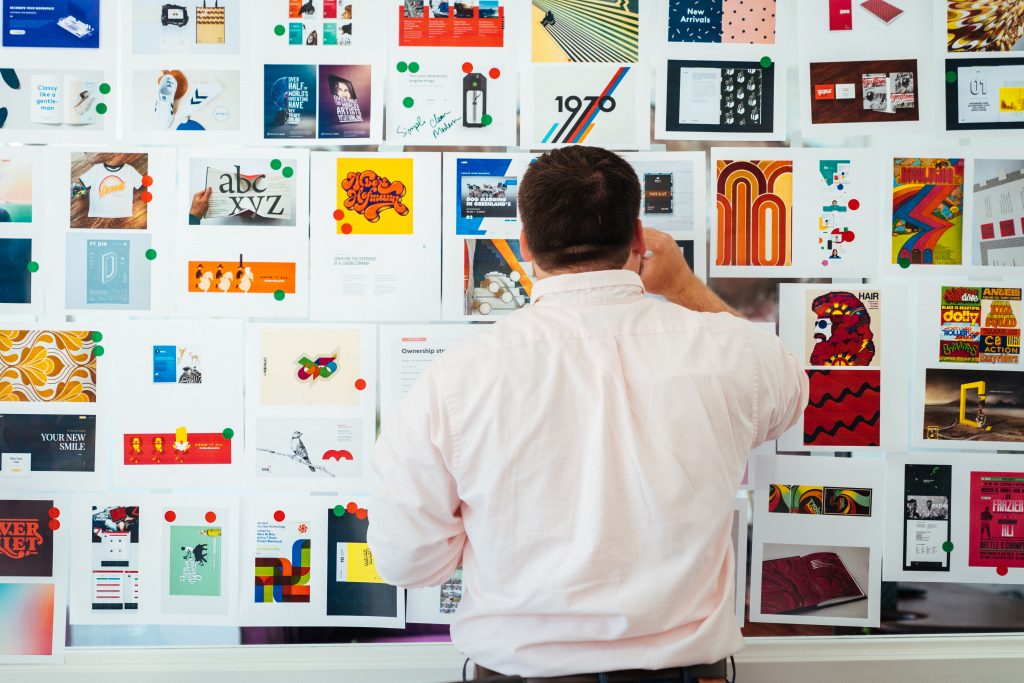 Do you design ads or social assets?
Yes, we do, including:
Social Media Assets: From Facebook banners to custom imagery and post designs, we'll help you make your social profiles stand out.
Social Media Ads: Get a carousel Facebook ad or another creative piece for social. These designed elements are much more engaging than your average post.
Display Ads: Need eye-catching ads for your paid campaigns on social or in search? We have you covered.
Checklists & Infographics: Need some evergreen resources to help your website spring eternal? We create fun, eye-grabbing infographics, checklists and more to give "regular old content" a facelift and social shareability.
There's more info on our social media, paid media, and content marketing service pages.
Do you design or redesign logos?
Yes. Your logo is the first thing people see when they discover your business. We can make sure it represents you well with a logo refresh or redesign.
Can I update my redesigned website myself?
Yes. Oneupweb deploys front-end editing systems that allow our clients to edit the content and images directly from the site versus through code or the backend admin area within WordPress. From the front-end editing system, you can update the copy, images and layout even without prior development or design knowledge. We'll walk you through these processes until you're comfortable. Then our team can focus more on the big-picture, technical tasks that'll grow your business.
What is the revision process like?
Typically, there are two rounds of revision per deliverable. This way you and your team get all your thoughts reflected in the final product:
We deliver a design.
You send feedback.
We deliver an update.
You send feedback.
We make the final changes.
What is your photo editing process?
Some photographic assets only require color or light correction and cropping, but others need additional editing to better highlight the subject, fit the space or match the feel of other assets.
If the images provided by a client need a lot of editing, sometimes we will introduce the idea of turning to stock photography to reduce the time and costs associated with manipulating original images. Photo editing can be a big part of some projects, but it really pays off because it gives the finished product a polished, professional look.
Typically, we recommend custom photography for any project, which is a service we also provide. Custom shoots for clients take content to the highest level of engagement and professionalism.
Will a website redesign change my branding?
No, a website redesign will not change your branding. A brand is more than the website and includes other elements such as tone, position, logo, color palette, typography, photography, etc. But if you're considering a redesign, it's an appropriate time to consider a rebrand. Rebrands, after all, require new website designs.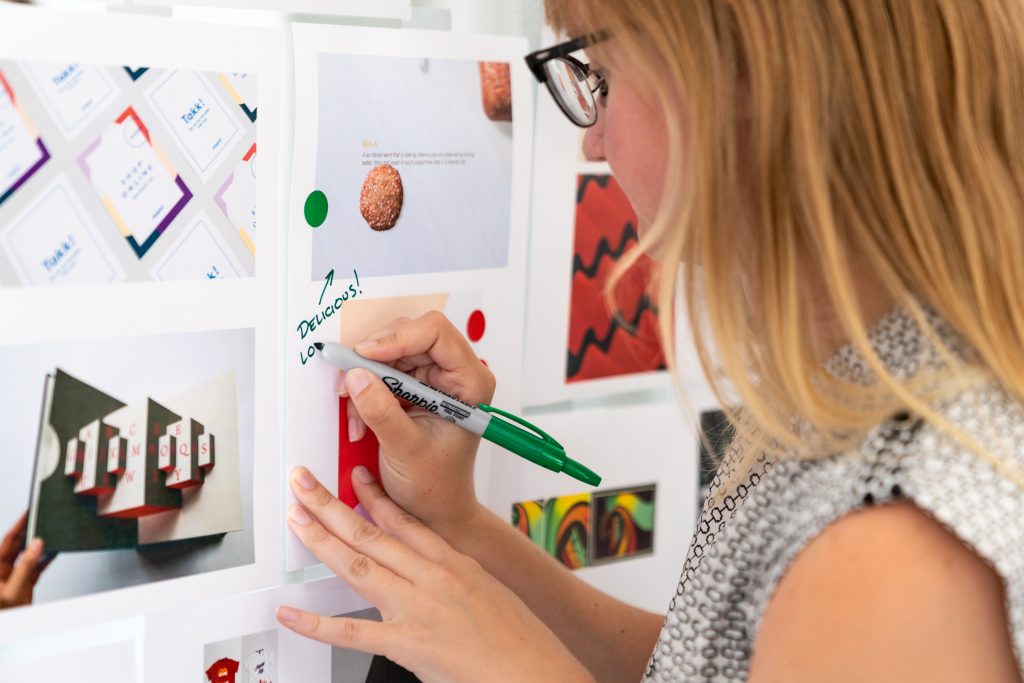 How do I know when it's time to redesign my site?
Depending on how old your site is, you will want to make sure it's responsive to adapt to screen sizes. Google will lower your search ranking if your site is not user-friendly for those who want to view your site on devices smaller than a desktop computer. You'll also want to look at your content and design and ask yourself, "Does this still reflect my business properly and is it achieving what I want it to do?"
Do you create custom templates or use WordPress templates?
Oneupweb creates custom websites for our customers. However, for our clients that cannot afford a 100% customized website, we start with our pre-developed content blocks and customize your website from there.
What if I don't have enough budget for a redesign?
There are a lot of ways to redesign in stages. In the past, we've updated individual pages with small changes that make a big difference, like a better-placed call to action or adding a form. We've also updated site homepages in a way that suits the site's style but improves the overall user experience (UX) and aesthetic. Small changes are less expensive typically, yet can make a big difference.
Reach Out to Us to Learn More About Graphic Design & Web Design for Your Brand
For graphic design and website redesign services backed by experience and built to your brand's specifications and ROI goals, consider working with Oneupweb. Explore our resource archive or contact us today to learn how we can help with your graphic design and web design needs.